Interview with Syrian Girl
This text will be replaced
Broadcast of September 3, 2012. Part 1 of 2
»
Download mp3:
click here
This text will be replaced
Broadcast of September 3, 2012. Part 2 of 2
»
Download mp3:
click here
My guest in the 2nd hour of today's show is activist and vlogger Mimi Al-Laham, better known as "Syrian Girl" on youtube. Mimi has been posting videos for some time highlighting the deceptions in the mainstream media coverage of the Syrian conflict.
Our conversation ranges from questions about the true causes of the insurgency which is now tearing Syria apart, and the bigger picture of the relations between Syria, Iran and Russia and the aggressive agenda of domination and exploitation being conducted across the Middle East by Western powers under the cover of "humanitarian intervention".
My guest in the first hour is Damon Crowe and our topic is the Apollo Moon landings - real or faked? Damon has done extensive research into some of the unanswered questions about the Apollo Moon missions which I am sure you will find stimulating.
Related Links
Psychiatrists gone wild: 'psychosis risk syndrome'
This text will be replaced
Broadcast of July 21, 2010. Part 1 of 1
»
Download mp3:
click here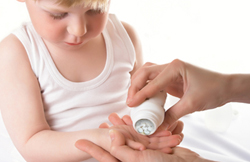 Tonight's show features two excellent interviews.
In the first half I am joined by Kim Cullen from the
Citizens Committee on Human Rights
to discuss the implications of 'Australian of the Year',
Patrick McGorry's
plan for pre-drugging children with powerful psychotropic medication as a preventive treatment against mental illness.
Our discussion centers on a
recent article
authored by Jan Eastgate which gives insight into the impact of these policies in Australia.
As indicated in the following article from
Psychology Today
, this new medical label could lead to a staggering 90%  misdiagnosis rate:
Even in the most expert of hands (ie in very highly selected research clinics), at least two of three people who get the diagnosis do not go on to become psychotic. Of great counterintuitive interest, the longer the research clinic operates the lower becomes its rate of correct identification. With time and spreading reputation, the clinic attracts increasingly heterogeneous referrals- so that it is more difficult to discriminate from among them those who are truly at risk for psychosis.

What would be the misidentification rate once the diagnosis became official and was applied in the real world? No one can say for sure, but two thirds is certainly a lower limit of misidentification. There are several reasons to believe that the ratio of wrong diagnoses would actually be much higher: 1)the raters in general practice would be much less expert than specialists in research clinics; 2) the "patients" would be closer to normal and harder to discriminate; and, 3)drug company

marketing

would influence

parents

and clinicians to be especially alert to any strangeness in teenagers. It has been estimated that the false positive rate would jump from about 70 percent in specialty clinics to about 90 percent in general practice. This means that as many as an astounding nine in ten individuals identified as "risk syndrome" would not really be at risk for developing psychosis.
- Psychology Today | 18 March 2010
In the second half of the show I am joined by Apollo sceptic and film maker Jarrah White.
Jarrah has made numerous short documentaries which are all
posted on youtube
. Jarrah claims that the Apollo Moon missions were faked, and he has compiled an impressive amount of evidence to this effect.
I leave final judgment on this topic to the discretion of our listeners!
Tonight's show was highly enjoyable and I'm sure you'll find it worthwhile listening.
Related Links:
The Great Apollo Moon Swindle
This text will be replaced
Broadcast of July 29, 2009. Part 1 of 1
»
Download mp3:
click here
Tonight we present a special feature in honour of the 40th anniversary of the (alleged) Apollo 11 moon landing.

In keeping with our mission to venture beyond the spin of mainstream news, we plunge into the outer limits of skepticism to revisit the Apollo hoax theories. Our guest tonight is Jarrah White, a young Australian man who has dedicated considerable time and resources to debunking the widely held belief that men did indeed walk upon the moon between 1969 and 1972.

The first half of the show consists of a discussion between myself and Jarrah, while in the second half we are joined in robust debate by Josh Jackson and our regular guest John Bursill (a registered aircraft engineer).

Jarrah has produced a number of documentaries on the subject of the moon landings which you can watch for free on his youtube channel.

[caption id="" align="aligncenter" width="540" caption="NASA LRO Image showing Apollo sites"]
[/caption]
MoonFaker: No Crater (by Jarrah White)

http://www.youtube.com/watch?v=yEQNZQdJFtI

More Links
Update 30 July 2009 - Jarrah sent this:
I just noticed something. In my interview I said "Apollo 12 was to be the first time they bring a video camera to the moon". I mispoke. I meant to say "Apollo 12 was to be the first time they bring a COLOUR video camera to the moon".