Two interviews and some Australian News
This text will be replaced
Broadcast of April 9, 2012. Part 1 of 2
»
Download mp3:
click here
This text will be replaced
Broadcast of April 9, 2012. Part 2 of 2
»
Download mp3:
click here
In the first hour of today's show we bring you some analysis of recent news in Australia on the subject of climate change and the impending carbon tax, as well as an excerpt from a mini documentary which explores some of the internal frictions which caused the occupy movement in Brisbane to splinter and lose momentum.
In the second hour we bring you 2 original interviews conducted on Sydney's Skid Row Radio. The first interview documents harrassment, interference and criminal conduct of a major Australian Bank. The second interview documents harrassment and intimidation by a large supermarket chain towards children who are accused (but not charged) with attempted shop lifting (despite the complete absence of any evidence which would justify the accusation).
I hope you enjoy today's broadcast!
Related Links
Son of Climategate
This text will be replaced
Broadcast of November 23, 2011. Part 1 of 1
»
Download mp3:
click here
After two years, the climategate scandal has erupted once again, with a new tranche of embarrassing emails from the world's top climate researchers now spreading virally across the net. The release of these emails seems timed to overshadow the upcomng Durban conference in the same way the previous release preceded the COP 2009 conference.

Chris Smith speaks with Shadow Climate Change Minister Greg Hunt about the leaked emails casting doubt on the science of climate change.
The climate science establishment has predictably hit back with a swift and savage rebuttal:
Michael Mann, director of the Earth System Science Centre at Penn State University and a scientist whose name appears in several of the emails, dismissed the latest email release as "truly pathetic". He instead said the hackers were "agents doing the dirty bidding of the fossil fuel industry know they can't contest the fundamental science of human-caused climate change. So they have instead turned to smear, innuendo, criminal hacking of websites, and leaking out-of-context snippets of personal emails in their effort to try to confuse the public about the science and thereby forestall any action to combat this critical threat. Its right out of the tried-and-true playbook of climate change denial."
In tonight's show Josh Jackson joins us to mull over this news and other matters of public importance.
Please enjoy!
Related Links
Round table discussion: do we really need money?
This text will be replaced
Broadcast of September 30, 2011. Part 1 of 1
»
Download mp3:
click here
Tonight's show is a round table discussion conducted at Rudolf Steiner House in Sydney.
Do we need money? Is economic competition healthy or unhealthy? How should we organise society? These perennial questions are finally answered in tonight's show!
Our guests tonight are:
Darrell Wheeler from the Social Threefolding Organisation
Chris Wilkins from Zeitgeist Australia
Lisa Devine from Anthroposophy in Australia
Truth News co-anchor Josh Jackson
This is the third (and last) in our series on Building a Creative Economy.
Coincidentally, there is a newly released rap news video from thejuicemedia.com which covers some of the topics which we addressed in this show.
The next global financial meltdown
This text will be replaced
Broadcast of September 24, 2011. Part 1 of 1
»
Download mp3:
click here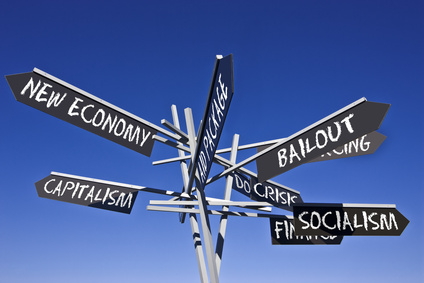 Today I am joined by the redoubtable Josh Jackson, as we explore the turmoil on the financial markets, the impending economic collapse and what you can do to make yourself secure.
We also look at some breaking international and Australian news.
NOTE: The announced interview with Danny Panzella did not take place, but we hope to get him on the show next week.
Related Links
Everywhere is War
This text will be replaced
Broadcast of September 8, 2011. Part 1 of 1
»
Download mp3:
click here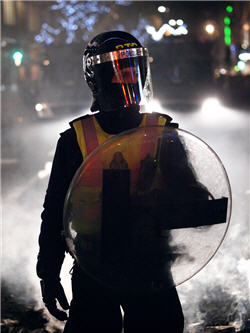 Tonight I'm joined by Josh Jackson as we plough through the maelstrom of international turmoil, including wars, riot and financial collapse.
In particular we look are the UK riots and their relationship to uprisings in the Middle East, as well as the likely fallout from the downgrading of the United States' credit rating.
We also announce the screening in Sydney of a major new documentary by Architects and Engineers for 9/11 Truth.
I hope you enjoy the show!
Related Links
The greater Vs. the lesser truth
This text will be replaced
Broadcast of May 13, 2010. Part 1 of 1
»
Download mp3:
click here
In tonight's show we lead with some Australian news, with
a class action
being launched against banks for repayment of dishonour and late fees.
The class action, potentially the biggest in Australian corporate history, will target the big four banks - ANZ, Commonwealth, National Australia and Westpac - and eight foreign and regional banks. It will seek the return of up to $5 billion in penalty and late fees charged over the past six years. - The Age
We also take a look at the ongoing economic turmoil in Europe and the theory that the Greek crisis
is being hyped
in order to centralize the power of a globalist financial oligarchy.
In the second half of the show we take a look at the controversial work of Dr. Andrew Wakefield on the links between autism and vaccination. Dr. Wakefield was the victim of a carefully orchestrated
smear campaign
lead by tabloid journalist
Brian Deer
. The attacks on Dr. Wakefield culminated in his being hauled before the General Medical Council on trumped up charges of
professional misconduct
.
As the interview presented below illustrates, Dr. Wakefield embodies the highest principles of ethics and takes the Hippocratic oath, "above all else do no harm", very seriously.  We submit that the public humiliation and disgrace inflicted upon Dr. Wakefield is completely driven by the ruthless and morally bankrupt agenda which unites big pharma, big government and corrupt medical regulatory bodies.
Related Links