World Roundup with George Georgios
This text will be replaced
Broadcast of June 28, 2012. Part 1 of 2
»
Download mp3:
click here
This text will be replaced
Broadcast of June 28, 2012. Part 2 of 2
»
Download mp3:
click here
Today we bring you a show which covers a wide range of stories from around the world, including news on all the latest annoying Nanny State measures which our listeners have come to expect from TNRA.
Some topics covered include the introduction of high tech surveillance drones in Queensland, forensic science fraud, government legal threats over anti carbon tax posters the release of genetically engineered mosquitoes to "protect" people from degue fever, the "revised" swine flu death toll, and a report on the Rio Summit from Chistopher Monckton.
For part of the show I am joined once again by George Georgios.
Please enjoy!
Related Links
Psychiatrists gone wild: 'psychosis risk syndrome'
This text will be replaced
Broadcast of July 21, 2010. Part 1 of 1
»
Download mp3:
click here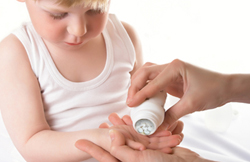 Tonight's show features two excellent interviews.
In the first half I am joined by Kim Cullen from the
Citizens Committee on Human Rights
to discuss the implications of 'Australian of the Year',
Patrick McGorry's
plan for pre-drugging children with powerful psychotropic medication as a preventive treatment against mental illness.
Our discussion centers on a
recent article
authored by Jan Eastgate which gives insight into the impact of these policies in Australia.
As indicated in the following article from
Psychology Today
, this new medical label could lead to a staggering 90%  misdiagnosis rate:
Even in the most expert of hands (ie in very highly selected research clinics), at least two of three people who get the diagnosis do not go on to become psychotic. Of great counterintuitive interest, the longer the research clinic operates the lower becomes its rate of correct identification. With time and spreading reputation, the clinic attracts increasingly heterogeneous referrals- so that it is more difficult to discriminate from among them those who are truly at risk for psychosis.

What would be the misidentification rate once the diagnosis became official and was applied in the real world? No one can say for sure, but two thirds is certainly a lower limit of misidentification. There are several reasons to believe that the ratio of wrong diagnoses would actually be much higher: 1)the raters in general practice would be much less expert than specialists in research clinics; 2) the "patients" would be closer to normal and harder to discriminate; and, 3)drug company

marketing

would influence

parents

and clinicians to be especially alert to any strangeness in teenagers. It has been estimated that the false positive rate would jump from about 70 percent in specialty clinics to about 90 percent in general practice. This means that as many as an astounding nine in ten individuals identified as "risk syndrome" would not really be at risk for developing psychosis.
- Psychology Today | 18 March 2010
In the second half of the show I am joined by Apollo sceptic and film maker Jarrah White.
Jarrah has made numerous short documentaries which are all
posted on youtube
. Jarrah claims that the Apollo Moon missions were faked, and he has compiled an impressive amount of evidence to this effect.
I leave final judgment on this topic to the discretion of our listeners!
Tonight's show was highly enjoyable and I'm sure you'll find it worthwhile listening.
Related Links:
Vaccines: prophylaxis or anaphylaxis?
This text will be replaced
Broadcast of April 8, 2010. Part 1 of 1
»
Download mp3:
click here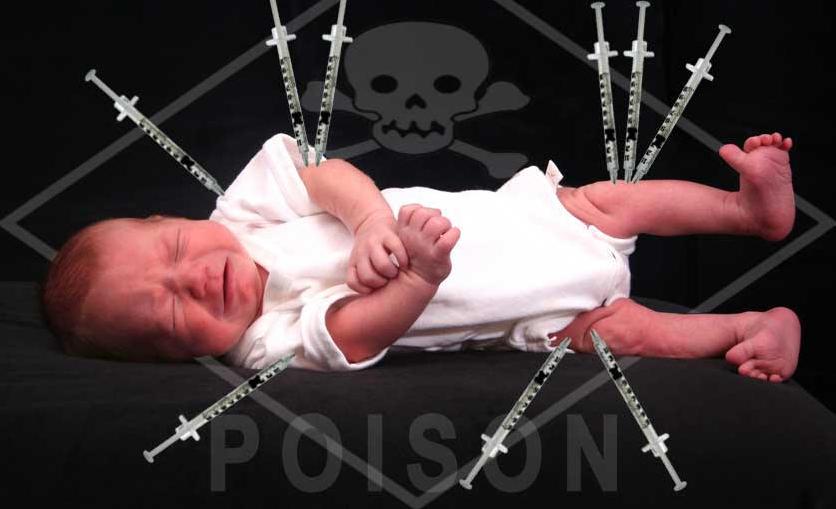 (n)
anaphylaxis
(hypersensitivity reaction to the ingestion or injection of a substance (a protein or drug) resulting from prior contact with a substance)
(n)
prophylaxis
(the prevention of disease)
If you're wondering about the definitions above, all is explained in tonight's show, which features an extended interview with Bronwyn Hancock, director of the
Vaccination Information Service
. Bronwyn has worked closely with
Dr. Viera Scheibner
, a leading researcher in the anti-vaccination field who has been writing and giving lectures on the subject matter of vaccines and vaccinations since her retirement from the Department of Mineral Resources, New South Wales, Australia in 1987.
From the Vaccination Information Service
website
:
Vaccination Information Service will inform you primarily about the key fundamentals, indeed critical flaws, of vaccination (or "immunisation") that apply to every type of vaccine.

In summary... "Immunizations" do not immunize! They do the exact opposite

The term "immunization" (US, Canada) or "immunisation" (UK, Australia, NZ), often substituted for the term "vaccination", is false and should not be used in place of  "vaccination", because it is well documented in medical research that vaccination, the direct injection of foreign proteins and other toxic material (particularly known immune-sensitising poisons such as mercury and aluminium compounds, formaldehyde and phenol) sensitises, meaning makes the recipient more, not less, susceptible, i.e. more easily affected, by what he/she encounters in the future.
Please be aware that this is a highly politically charged topic, and you are likely to find biased and defamatory statements about anti-vaccine campaigners in prominent journals and websites. The
wikipedia entry
for Viera Scheibner is a prime example.
I hope you enjoy the discussion.
Related Links:
The wars on truth, freedom and sanity
This text will be replaced
Broadcast of March 30, 2010. Part 1 of 1
»
Download mp3:
click here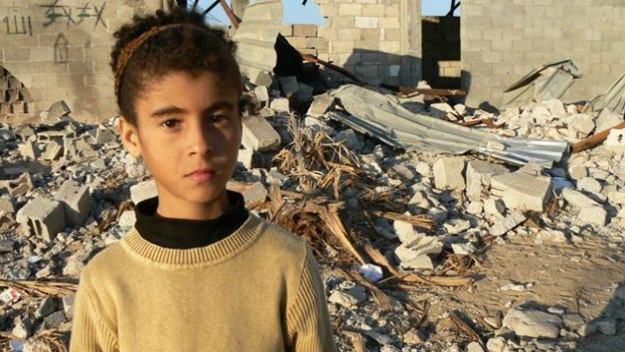 Tonight TNRA covers three major topics in as much detail as humanly possible within the time constraints.
Internet Filter and Copyright Laws
Psychiatry Gone Mad / Big Pharma
The Israel/Palestine conflict
9/11 Truth At LA Peace March

http://www.youtube.com/watch?v=ZMiqPQdWvo4
Hope you enjoy the show - and thanks for listening!
Exploring the hidden truth of HIV and AIDS
This text will be replaced
Broadcast of January 23, 2010. Part 1 of 1
»
Download mp3:
click here

In tonight's show we bring you a gripping interview with American film maker Brent Leung, whose documentary on AIDS,
House of Numbers
, has collected a swag of awards at film festivals across the United States.  The interview was conducted on the
Radio Skid Row 88.9 FM
breakfast show in Sydney on 21 Jan 2010.
The film explores a controversy which has been all but hidden from the general public due to blatant censorship in mainstream media over several decades, and consists of a series of interviews with
some of the most distinguished biomedical scientists of our age
, including two Nobel Prize winners.
At its core the controversy over AIDS is easy to state: there are many qualified experts who vigorously assert the HIV does not cause AIDS.
This claim however belies deeper questions about whether AIDS is really a disease at all, since the label is applied in different countries based on quite different criteria. An added complication is the fact that there are major uncertainties about whether the HIV anti-body tests actually work, which has led some scientists to question the fundamental existence of the HIV virus.
The AIDS controversy may be an obscure and perplexing scientific problem, but the politics of AIDS is a reality which affects billions of people all over the world, leading to public policies which, if based on flawed science, may have caused the death of millions by the use of highly toxic chemical treatments.
Nobel Prize winner Luc Montaigner states in the film that AIDS in Africa could be eradicated by improved nutrition and the provision clean drinking water instead of costly and unproven programs of mass medication and vaccination. This approach was also advocated by former president of South Africa, Thabo Mbecki, who was
pilloried in the press as an "AIDS Denialist"
.
This broadcast is one of the most important we have done at TNRA - please share it around and take a good look into the issues raised.
Related Links