Vaccines: prophylaxis or anaphylaxis?
This text will be replaced
Broadcast of April 8, 2010. Part 1 of 1
»
Download mp3:
click here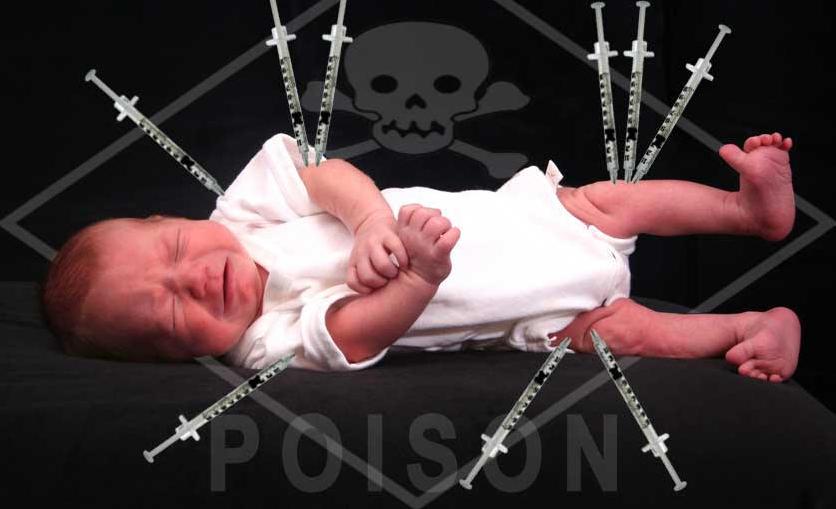 (n)
anaphylaxis
(hypersensitivity reaction to the ingestion or injection of a substance (a protein or drug) resulting from prior contact with a substance)
(n)
prophylaxis
(the prevention of disease)
If you're wondering about the definitions above, all is explained in tonight's show, which features an extended interview with Bronwyn Hancock, director of the
Vaccination Information Service
. Bronwyn has worked closely with
Dr. Viera Scheibner
, a leading researcher in the anti-vaccination field who has been writing and giving lectures on the subject matter of vaccines and vaccinations since her retirement from the Department of Mineral Resources, New South Wales, Australia in 1987.
From the Vaccination Information Service
website
:
Vaccination Information Service will inform you primarily about the key fundamentals, indeed critical flaws, of vaccination (or "immunisation") that apply to every type of vaccine.

In summary... "Immunizations" do not immunize! They do the exact opposite

The term "immunization" (US, Canada) or "immunisation" (UK, Australia, NZ), often substituted for the term "vaccination", is false and should not be used in place of  "vaccination", because it is well documented in medical research that vaccination, the direct injection of foreign proteins and other toxic material (particularly known immune-sensitising poisons such as mercury and aluminium compounds, formaldehyde and phenol) sensitises, meaning makes the recipient more, not less, susceptible, i.e. more easily affected, by what he/she encounters in the future.
Please be aware that this is a highly politically charged topic, and you are likely to find biased and defamatory statements about anti-vaccine campaigners in prominent journals and websites. The
wikipedia entry
for Viera Scheibner is a prime example.
I hope you enjoy the discussion.
Related Links:
GM foods: the awful truth
This text will be replaced
On tonight's show I have as my guest Bob Phelps, executive director of 
Gene Ethics
, an Australian activist organisation working towards "a more equitable and more sustainable GM-free society".
Mission Statement (from www.geneethics.org):
Gene Ethics is a non-profit educational network of citizens and kindred groups. We want the precautionary principle, scientific evidence and the law rigorously applied to all proposed uses of genetic manipulation (GM) technologies and their products.
Gene Ethics generates and distributes accurate information and analysis on the ethical, environmental, social and economic impacts of GM. Our education programs critically assess GM for the public, policy-makers and interest groups.
Relevant Links:
In Part 2 of the show I am joined by my regular co-host Josh Jackson. We take a look at the evolving swine flu story and then the controversy over vaccination, with a detailed critique of a recent TV special aired on channel 7.
Channel 7 - Vaccinate your Children (Part 1)
http://www.youtube.com/watch?v=N-63XHXxTM4
Channel 7 - Vaccinate your Children (Part 2)
http://www.youtube.com/watch?v=UmymvZefhKY