An unprecedented assault on media freedom
This text will be replaced
Broadcast of March 20, 2013. Part 1 of 1
»
Download mp3:
click here
In today's show we are joined by Josh Jackson to discuss highly controversial media reforms proposed by the Minister for Communications, Stephen Conroy.
We also take a look at the implications of the Cyprian crisis for internatinal banking, and the alternate non-centralised currency bitcoin.
Related Links
Vaccine watchdog group accused of "crimes against humanity"
This text will be replaced
Broadcast of July 14, 2010. Part 1 of 1
»
Download mp3:
click here
Our lead story tonight is the controversy over the
Australian Vaccination Network
, with its founder Meryl Dorey
accused of
"providing inaccurate and misleading information and selectively quoting research out of context to argue against vaccination".
The controversy erupted into the public eye after an
ABC Lateline
report earlier this week in which Nobel prize winning immunologist Professor Peter Doherty says that "denying children vaccines is a crime against humanity".
The accusations
come from a report
by The New South Wales Health Care Complaints Commission (HCCC), which also found that the AVN harassed the parents of a child who died of whooping cough last year.
In the second half I am joined by Bronwyn Hancock of the
Vaccination Information Service
to analyze these developments.
During the show we also bring you a variety of news stories from Australia and around the world.
Please enjoy!
Related Links:
Statism, the greater good and the big lie
This text will be replaced
Broadcast of June 23, 2010. Part 1 of 1
»
Download mp3:
click here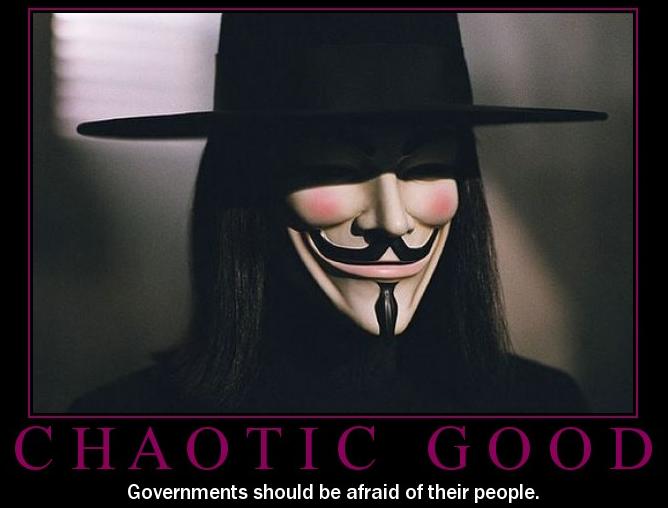 In tonight's show we boil it all down for you. The underlying principle of our civilisation has become the "greater good" at all costs, at the cost of truth, freedom and and even your life.
That's right folks, in today's democracy you may be lied to for the greater good, you may be enslaved for the greater good, and you may be killed for the greater good. So, what's so "great" about it?
Listen to tonight's show and find out.
In the second half I am joined by regular Joshua Jackson and Phil Davis from Truth Movement Australia also joins us for a yarn.
Related Links
Chemtrails: a closer look
This text will be replaced
Broadcast of April 29, 2010. Part 1 of 1
»
Download mp3:
click here
In tonight's show we start with some breaking news in relation to climate change and internet censorship, with the announcement that the government has back-flipped in both of these policy areas. We interpret this as a victory for the grass roots truth and justice movements!
In part 2 we return to a perplexing subject which has generated a great deal of discussion at truthnews.com.au.
What are those white trails in the sky? Is it a government conspiracy? Are they poisoning us? Is it geo-engineering? Is it weather modification? Or is it just harmless water vapour?
John Bursill, aircraft engineer, returns to TNRA to grapple with these questions.
For those who are chemtrail "believers" this show may be a disappointment. Our research has not come up with any tangible evidence that this is anything other than a natural phenomenon caused by factors such as air temperature and humidity. We also note that those who promote the chemtrail theory have been unable to get any experts on side with their ideas, and they also fail to produce evidence (other than photos of contrails) to support their claims. We note that measuring the amount of barium in a water supply tells is nothing about where that barium came from, and the use of such measurements as evidence is scientifically worthless.
If you disagree with our findings please present your evidence in a rational, scientific manner and we will give it our attention!
Thanks for listening (:
Related Links
Censorship, sadism and doublethink
This text will be replaced
Broadcast of April 25, 2010. Part 1 of 1
»
Download mp3:
click here
TNRA announces a new series, the
fireside chats
, for the winter season.
Our chats, conducted
in studio
in a relaxed atmosphere, are designed to encourage reflection and thinking outside the box.
Tonight I welcome friend and raconteur Lawrence Mcdonnell to a discussion on the true role of censorship within our society, with special attention to the recently re-classified Pasolini film "Salo", and the literary works of the Marquis De Sade.
There is a bitter irony in that, on the one hand we are bombarded with images of terror and abuse via the sanctioned mass media, while at the same time the government reserves the right to block our access to images of terror and abuse.  What then is the real purpose of censorship? What is the new morality?
Find out in tonight's fireside chat.
Related Links
Schapelle Corby: drug courier or political prisoner?
This text will be replaced
Broadcast of April 22, 2010. Part 1 of 1
»
Download mp3:
click here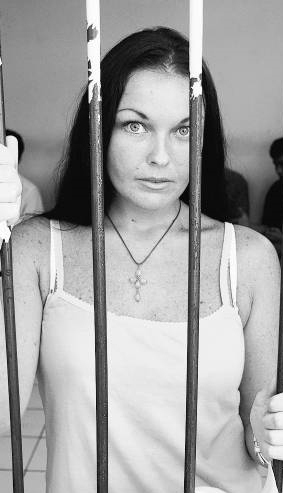 Schapelle Corby is currently serving a 20-year sentence for the importation of 4.2 kg of cannabis into Bali, Indonesia. Her conviction was based entirely on the prima facie evidence of marijuana in her luggage, and despite numerous requests by her defence team, no forensic evidence was ever produced linking Schapelle to the marijuana found in her backpack. Neither has Schapelle ever been linked to a drug distribution network. The judge who convicted her never returned a "not-guilty" verdict in 500 cases.
At the time of her arrest there was a great deal of diplomatic tension between Australia and Indonesia. The Australian government was pressuring Indonesia to arrest
Abu Bakar Bashir
, who was believed at the time to be behind the
2002 Bali bombing
. Indonesia was not compliant, and many Indonesians felt that Australia was interfering in their affairs once again as they had during the East Timor crisis a few years earlier. After Schapelle's arrest the diplomatic row escalated and there were fears that brooding resentment on both sides could lead to violence.
Something had to be done.
Schapelle said from the beginning the drugs were not hers, and for six months the Australian people and even high level government representatives were right behind her, but then a funny thing happened. Suddenly the major news networks began running stories filled with innuendo and journalistic spin, hinting that Schapelle might be guilty after all. The first of these damaging stories was released one week before her final court hearing in Bali, and carried the unsubstantiated rumour that
Australian hydroponic dope
was commonly sold in Bali under the name "Aussie Gold". In between her conviction and final appeal scurrilous rumours about Schapelle and her family were circulated in every newspaper and TV channel in the country, including the tax-payer funded ABC. None of these rumours has ever been proven, and indeed the High Court found that Channel Seven had defamed the character of Schapelles' sister Mercedes.
Since her final appeal was rejected Schapelle's mental state has deteriorated. She is now in a state where she needs constant medical care. Her government and the Australian people have turned their backs.
What will you do?
Tonight we welcome Schapelle Corby's uncle Shun Hatton back to the show for the latest news on the case. If you would like to help Schapelle please visit
www.freeschapelle.com.au
.
NOTE
: At the beginning of the show we announced an interview with futurist
Jacques Fresco
which did not take place. TNRA apologises for any inconvenience caused.
Related Links
The wars on truth, freedom and sanity
This text will be replaced
Broadcast of March 30, 2010. Part 1 of 1
»
Download mp3:
click here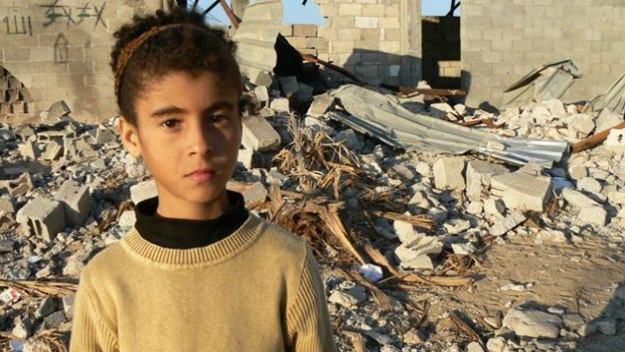 Tonight TNRA covers three major topics in as much detail as humanly possible within the time constraints.
Internet Filter and Copyright Laws
Psychiatry Gone Mad / Big Pharma
The Israel/Palestine conflict
9/11 Truth At LA Peace March

http://www.youtube.com/watch?v=ZMiqPQdWvo4
Hope you enjoy the show - and thanks for listening!
Australian round-up!
This text will be replaced
Broadcast of March 11, 2010. Part 1 of 1
»
Download mp3:
click here
In tonight's show we begin with a catch up on some recent Australian News, including the cyber safefy picnic/protest against the proposed ISP Filter held on 6 March 2010.
Videos from Cyber Safety Day:
In the second half we bring you an interview with two members of the
Australian Zeitgeist Movement
and a discussion of the movement's philosophical underpinning, the
Venus Project
:
The Venus Project presents a bold, new direction for humanity that entails nothing less than the total redesign of our culture. There are many people today who are concerned with the serious problems that face our modern society: unemployment, violent crime, replacement of humans by technology, over-population and a decline in the Earth's ecosystems.

As you will see, The Venus Project is dedicated to confronting all of these problems by actively engaging in the research, development, and application of workable solutions. Through the use of innovative approaches to social awareness, educational incentives, and the consistent application of the best that science and technology can offer directly to the social system, The Venus Project offers a comprehensive plan for social reclamation in which human beings, technology, and nature will be able to coexist in a long-term, sustainable state of dynamic equilibrium.  more...
A fascinating discussion - hope you enjoy it (:
Related Links:
And we gazed upon the chimes of freedom flashin'
This text will be replaced
Broadcast of March 4, 2010. Part 1 of 1
»
Download mp3:
click here
Tonight we bring you a full round up of the latest news in the
TNRA Twitter stream
, our focus as always being on the war of the strong against the weak, the "haves" against the "have nots", the masters against the slaves.
One of the key topics in tonight's show is the national movement against the Government's impractical, costly and tyrannical policy of censorship of the internet, with
various organisations
holding events around the country on 6 March.
Please visit the
We Are Change meetup page
for information about the Sydney event.
Related Links: