Malcolm Roberts exposes deceptions of the IPCC, Agenda 21 and Carbon Taxes
This text will be replaced
Broadcast of February 13, 2013. Part 1 of 1
»
Download mp3:
click here
Malcolm Roberts is an indefatigable warrior for truth, reason and science, rationally opposing the evolving feudal super state which is now being formed around the world from the broken remnants of western (former) democracies.
In today's show Malcolm shares some of his new research into the CSIRO (Commonwealth Scientific and Industrial Research Organisation), exposing conflicts of interest and the distortion of scientific research in the service of political and corporatist ends.
You can download Malcolm's essay, "CSIROh! - Climate of Deception? ... Or First Step to Freedom" from our website.
During the discussion we look into the agenda of some of the main perpetrators of the climate change hoax, specifically the founders of the IPCC (Inter governmental Panel on Climate Change).
We also take a look at the infamous Agenda 21, a blueprint for de-industrialisation and the imposition of an eco-fascist global dictatorship.
A great show - don't miss it!
International news and analysis with George Georgios
This text will be replaced
Broadcast of August 30, 2012. Part 1 of 2
»
Download mp3:
click here
This text will be replaced
Broadcast of August 30, 2012. Part 2 of 2
»
Download mp3:
click here
Today's show covers a variety of both local and international news with our in-studio guest Georgios.
Some of the topics covered include developments in the Assange stand-off in London, and a final ruling in the protracted civil lawsuit over the death in Gaza of activist Rachel Corrie.
We also take a look at a new video from Koozzoo Media, analysing a disturbing practice known as "carbonising land" which is being conducted under the current carbon taxing scheme in Australia.
Our scheduled interview with Syrian Girl was unfortunately cancelled, however we hope to have her on the line during the next show.
Related Links
Interview with Dr. Tim Ball
This text will be replaced
Broadcast of August 9, 2012. Part 1 of 2
»
Download mp3:
click here
This text will be replaced
Broadcast of August 9, 2012. Part 2 of 2
»
Download mp3:
click here
In the second hour of today's show we bring you a unique interview with one of Canada's most articulate and distinguished climate sceptics, Dr. Tim Ball.
Dr. Ball, former Professor at the University of Winnipeg, has an extensive science background in climatology, especially the reconstruction of past climates and the impact of climate change on human history and the human condition with additional experience in water resources and areas of sustainable development, pollution prevention, environmental regulations and the impact of government policy on business and economics.
Dr. Ball is the author of Slaying the Sky Dragon - Death of the Greenhouse Gas Theory.
Our discussion ranges from the core questions about CO2 and anthropopegic climate change, into diverse areas, such as population growth, peak oil and sustainability.
Dr. Ball also provides insights into some of the key figures behind the IPCC such as Maurice Strong, who convened the first international expert group meeting on climate change.
Also in the show today we bring you news and commentary on a variety of hot topics from around the world.
Related Links
MullerGate: a muddled professor who meddled with the media
This text will be replaced
Broadcast of August 2, 2012. Part 1 of 2
»
Download mp3:
click here
This text will be replaced
Broadcast of August 2, 2012. Part 2 of 2
»
Download mp3:
click here
In today's show we bring you our exclusive exposé of the latest climate science scandal.
Richard A. Muller is a professor in physics at UC Berkeley and a faculty senior scientist at Lawrence Berkeley National Laboratory. He is the founder of the Berkeley Earth Surface Temperature project, and co-author of a paper which, he asserts, demonstrates that global warming is real and "humans are almost entirely the cause".
The claims made by Muller have already been challenged from many different sources, including Anthony Watts and Muller's co-author Judith Curry, but the real bombshell was the revelation that Muller et al's paper which purportedly "proves global warming" had been rejected twice by the Journal of Geophysical Research.
Despite this, Muller has engaged, as reviewer Ross McKitrick puts it, in a "media blitz", promoting the conclusions contained in the (rejected) scientific paper. Muller's weighty conclusions were dutifully regurgitated by the New York Times, The Guardian, and our own Sydney Morning Herald.
Since McKitrick's revelations surfaced however, something funny has happened to the SMH article. The article published (and printed) under the title "How I saw past the hot air on climate" has apparently been pulled, although it is still indexed in Google.
Could this be because Muller's credibilty went down the gurgler?
Get the full analysis of this breaking story in our podcast, which features an interview with Malcolm Roberts of the Galileo Movement.
Related Links
Celebrating year zero of the eco-technic dictatorship
This text will be replaced
Broadcast of July 4, 2012. Part 1 of 2
»
Download mp3:
click here
This text will be replaced
Broadcast of July 4, 2012. Part 2 of 2
»
Download mp3:
click here
To mark the introduction into Australia of the most barbaric, pointless and deceptive tax ever conjured up by a phony democracy, we bring you a replay of an interview with Christopher Monckton which dates back to January 2010.
At that time Lord Monckton was touring Australia to talk about climate science fraud and to warn against the introdution of the Emissions Trading Scheme as it was known back then. You can listen to the full, original interview here.
In the second hour, my guest is Joshua Blakeney, co-organiser of the Vancouver 9/11 hearings. In recent shows our guests have raised concerns about the quality and reliability of the research conducted by those who spoke at this event, so in this show we provide an alternate opinion from someone who proudly describes his mission as "expanding the boundaries of 9/11 Truth".
Professor Bob Carter on climate change
This text will be replaced
Broadcast of May 3, 2012. Part 1 of 2
»
Download mp3:
click here
This text will be replaced
Broadcast of May 3, 2012. Part 2 of 2
»
Download mp3:
click here
My guest today for the second hour is Prof. Bob Carter:
Professor Bob Carter is an adjunct Research Fellow at James Cook University (Queensland). He is a palaeontologist, stratigrapher, marine geologist and environmental scientist with more than 40 years professional experience, and holds degrees from the University of Otago (New Zealand) and the University of Cambridge (England). He has held tenured academic staff positions at the University of Otago (Dunedin) and James Cook University (Townsville), where he was Professor and Head of School of Earth Sciences between 1981 and 1999.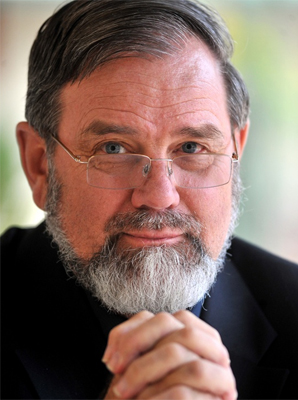 Prof. Carter is the author of Climate: the Counter Consensus, a book which has received accolades from scientists, politicians and the general public, and you can read some of the reviews here.
In today's interview, Prof. Carter steps us through some of the key assumptions behind the mainstream science of climate change, and shows us why they are wrong. His expertise in paleoclimatology provides an insight into the deeper patterns of nature which shape the world - a perspective which is completely lacking in the relatively immature "climate science" field which informs both media coverage and government policy.
Climate science relies heavily on computer models and projections, whereas geology and palaeontology is based on hard evidence which encompasses the entire history of the planet. This field of research does not lend itself to political agendas, and Prof. Carter's work stands in the tradition of scientific dissent best summed up in the words of Galileo Galilei:
In questions of science, the authority of a thousand is not worth the humble reasoning of a single individual.
In the first hour of today's show I am joined by Josh Jackson for a general discussion on news and events in Australia, during which we take our first call from a listener to the show.
If you are interested in calling in while we are on air please don't hesitate to pick up the phone!
We broadcast live every week:
Thursdays 11:00AM-1:00PM AEST (Australia) - 1300 153 372
Wednesdays 8:00-10PM CST (US) - 512 646-1984
I hope to hear from you next time!
Related Links
Australian government on the brink
This text will be replaced
Broadcast of April 29, 2012. Part 1 of 2
»
Download mp3:
click here
This text will be replaced
Broadcast of April 29, 2012. Part 2 of 2
»
Download mp3:
click here
Tonight we look at the crisis in the Australian government, more media disinformation on climate change and more disturbing information regarding the Anti Counterfeiting Trade Agreement (ACTA).
Earlier today I wrote this:
Thomson's resignation from the ALP is purely for show, and has no bearing on his tenure as member for Dobell, or on how he will vote in Parliament. It is a further insult to the very concept of democracy that a sitting MP can play with his role in such a manner. This is a fraud against the Australian people.

If we believe in democracy at all, we must be prepared to take action to ensure restoration of the basic values of a free society, otherwise we will only slip deeper into tyranny. The government, according to current polls, enjoys a 29% popularity rating. They don't have a mandate to govern.
Also in the show we bring you some snippets from the ABC Q&A propaganda piece "I Can Change Your Mind About Climate Change", and we attempt to debunk some of the misinformation in that program.
Dr. David Evans, who was featured (and misrepresented) in the ABC program, has today released 2 videos which present his views in a very clear and engaging form. We present these below:
In the final half hour of the show my guest is Rochelle Macredie, who reveals more facts about ACTA and urges us to take action.
NOTE: Some of today's show was recorded on 29 April, but the first hour and the interview with Rochelle Macredie was recorded on 26 April.
Related Links
Two interviews and some Australian News
This text will be replaced
Broadcast of April 9, 2012. Part 1 of 2
»
Download mp3:
click here
This text will be replaced
Broadcast of April 9, 2012. Part 2 of 2
»
Download mp3:
click here
In the first hour of today's show we bring you some analysis of recent news in Australia on the subject of climate change and the impending carbon tax, as well as an excerpt from a mini documentary which explores some of the internal frictions which caused the occupy movement in Brisbane to splinter and lose momentum.
In the second hour we bring you 2 original interviews conducted on Sydney's Skid Row Radio. The first interview documents harrassment, interference and criminal conduct of a major Australian Bank. The second interview documents harrassment and intimidation by a large supermarket chain towards children who are accused (but not charged) with attempted shop lifting (despite the complete absence of any evidence which would justify the accusation).
I hope you enjoy today's broadcast!
Related Links
Son of Climategate
This text will be replaced
Broadcast of November 23, 2011. Part 1 of 1
»
Download mp3:
click here
After two years, the climategate scandal has erupted once again, with a new tranche of embarrassing emails from the world's top climate researchers now spreading virally across the net. The release of these emails seems timed to overshadow the upcomng Durban conference in the same way the previous release preceded the COP 2009 conference.

Chris Smith speaks with Shadow Climate Change Minister Greg Hunt about the leaked emails casting doubt on the science of climate change.
The climate science establishment has predictably hit back with a swift and savage rebuttal:
Michael Mann, director of the Earth System Science Centre at Penn State University and a scientist whose name appears in several of the emails, dismissed the latest email release as "truly pathetic". He instead said the hackers were "agents doing the dirty bidding of the fossil fuel industry know they can't contest the fundamental science of human-caused climate change. So they have instead turned to smear, innuendo, criminal hacking of websites, and leaking out-of-context snippets of personal emails in their effort to try to confuse the public about the science and thereby forestall any action to combat this critical threat. Its right out of the tried-and-true playbook of climate change denial."
In tonight's show Josh Jackson joins us to mull over this news and other matters of public importance.
Please enjoy!
Related Links
The "communitarian" world view (for climate dummies)
This text will be replaced
Broadcast of November 15, 2011. Part 1 of 1
»
Download mp3:
click here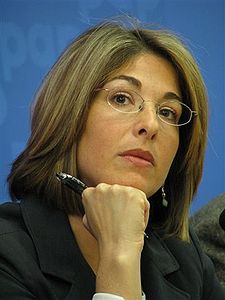 On tonight's show we take a look at a recent article by Naomi Klein titled "Capitalism vs. the Climate". In a key passage, Klein states the following:
"Those with strong 'egalitarian' and 'communitarian' worldviews (marked by an inclination toward collective action and social justice, concern about inequality and suspicion of corporate power) overwhelmingly accept the scientific consensus on climate change. On the other hand, those with strong 'hierarchical' and 'individualistic' worldviews (marked by opposition to government assistance for the poor and minorities, strong support for industry and a belief that we all get what we deserve) overwhelmingly reject the scientific consensus."
This appears to be an admission that the views of the left and the right on climate change are shaped more by their political ideals than by any regard for science based evidence. However, as we have been at pains to demonstrate on this show, the truth is the only thing that really matters, and the attempt to make climate science a political tool to serve agendas for social change is both a betrayal of science and of public trust in scientists. As such it can only be seen as anathema to freedom, democracy and science itself.
Nonetheless this style of thinking, which Klein describes as "communitarian", appears to be very influential and many believe that it is the way of the future.
In part 2 Steph from Occupy Sydney returns to the show to talk about his recent experiences with the group. After the arrest of many of the risk taking free thinkers, he asserts that the movement is now dominated by collectivst "group think", in which all individual expression is suppressed.
A great show!
Related Links