STOP ACTA: things you can do right now
This document and video presentation outlines steps you can take right now to help put a stop to the Anti-Counterfeiting Trade Agreement, which poses a serious threat to our freedom and national sovereignty. For additional information and links on ACTA, please click here.
We need a new approach, whereby we take back government from the elite's stooges and appointees – grassroots campaigns whereby we go to visit our Local Members with a carefully prepared plan, limited to a maximum of ten point plan to tell them why we find something unacceptable. What I mean is don't go in with voluminous documents except as reference documents. Let the politicians know that this reference material is not part of the presentation.
The Most Effective Strategy is to actually visit your Local MP in person to make representations as to why we should not ratify ACTA.
How to find your Local Federal MP
If you are unsure in which electorate you reside, then, try visiting the Australian Electoral Commission Website at http://apps.aec.gov.au/esearch/.
in order to ascertain this information.
What to Do About Getting an Appointment
Ring your Local Federal MP's office and make an appointment to see them. Suppose that you are told that they are unable to see you, then, don't be deterred, ask to see the appropriate member of their staff.
Prepare a Ten Point Plan
Do not go into visit your Local MP with a voluminous document complaining about ACTA because it will not be read! Instead prepare a careful ten point plan that sets out the problems with ACTA in summary but do make sure that you reference every point and do take in the reference material with you. If your MP, or their staff member asks for a copy of this or access to this reference material, then, give them a copy.
Do be polite but let your Local Member know that you are very concerned about the impact that ACTA will have on our society and that you are only prepared to support a candidate who will vote against ACTA being implemented.
Politics is a numbers' game!
If every electorate in Australia receives ten visits, then, that will be sufficient to let our politicians know that we don't want ACTA ratified. Not many politicians have a death wish and visits of this magnitude will convince them that the policy is not only unpopular but that supporting it is political suicide. Get your friends to do likewise. Make this information go viral! Urge everyone on your email contacts' list to do the same.
ACTA 10 Point Plan – Point Form Only
Download the FULL 10 POINT PLAN: click here
The Stated Aims of ACTA do not stand up to scrutiny
There is no necessity for ACTA as there are already remedies available for breach of copyright and Trade Mark violations
ACTA makes it possible to bypass the judicial system of this country
If a warrant is issued against someone in your household then every computer in your place will be seized
ACTA provides for a custodial sentence for the unauthorized copying of cinematographic films: This is manifestly excessive!
ACTA necessitates the Principle of Excessive Surveillance
ACTA will make criminals out of an estimated 25% of Net users
The Claims about Net Piracy Are Flawed
We do not know how foreign law is to apply as regards extradition?
ACTA was negotiated in secret with public consultation
The Dirty Secret of the Copyright Lobby is that is that the very people who are trying to make criminals of those who upload or download copyright material are the very same people who have made a fortune out of file sharing software!
ACTA may well prevent you getting the vitamins, minerals and alternative medicine you want
ACTA may well prevent you watching sport when you want to watch sport

Israel's act of piracy is examined and condemned
This text will be replaced
Broadcast of June 2, 2010. Part 1 of 1
»
Download mp3:
click here

The Gaza flotilla was manned by unarmed peace activists on a humanitarian mission
Our lead story tonight is the
deadly assault
by the Israeli military on a convoy of  ships bringing humanitarian aid to the people of Gaza.
I have as my guest Michael Shaik, spokesperson for the advocacy group
Australians For Palestine
.
As we publish this podcast
it has been reported
that journalists Paul McGeough and Kate Geraghty  have been deported from Israel to Turkey:
Sydney Morning Herald editor Peter Fray said earlier today that McGeough told him Geraghty was "recovering from the injuries she received when hit by what she believes was a stun gun as Israeli forces boarded the boat she was on".

The Herald was still deeply concerned at the circumstances surrounding the detention of Mr McGeough and Ms Geraghty and their deportation, he said.

"Paul and Kate have agreed to be deported only because they have had legal advice that they will be able to appeal their deportation even after they have left Israel," Fray said.

"The fact remains that they were denied free passage in Israel to carry out their reporting assignment despite the Israeli authorities knowing full well that they are accredited journalists."
In the interview with Michael Shaik we look at the potential consequences of this act of blatant aggression in international waters, and the ongoing humanitarian disaster in Gaza.
We urge listeners to donate to the cause via the
Free Gaza Movement
or
Australians for Palestine.
Thanks for your support!
Related Links
The wars on truth, freedom and sanity
This text will be replaced
Broadcast of March 30, 2010. Part 1 of 1
»
Download mp3:
click here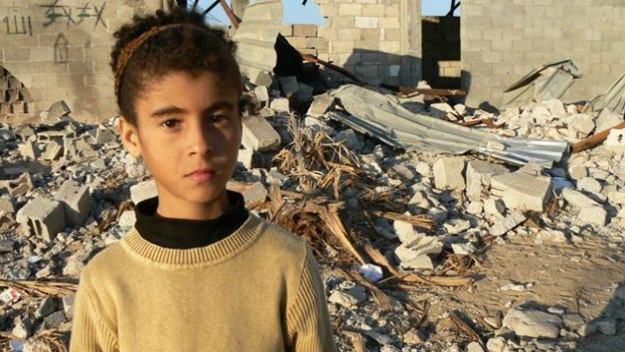 Tonight TNRA covers three major topics in as much detail as humanly possible within the time constraints.
Internet Filter and Copyright Laws
Psychiatry Gone Mad / Big Pharma
The Israel/Palestine conflict
9/11 Truth At LA Peace March

http://www.youtube.com/watch?v=ZMiqPQdWvo4
Hope you enjoy the show - and thanks for listening!
The fight for freedom continues…
This text will be replaced
Broadcast of February 4, 2010. Part 1 of 1
»
Download mp3:
click here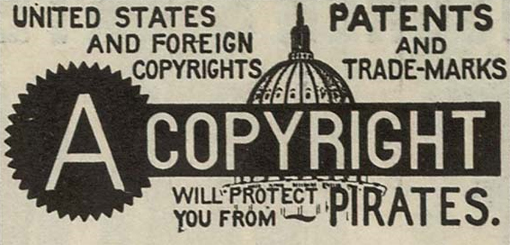 Tonight I am joined by Josh Jackson and John Bursill to discuss a number of issues of the day, leading with the
landmark decision by an Australian Federal Court
against the Australian film and television industry which was trying to make ISPs liable for the downloading habits of their customers.
"You can breach copyright in two ways. One is by directly breaching it, which the users did; and secondly you can authorise a breach of copyright, which you can sometimes do by putting people in a position where they can breach copyright," Mr Lambrick said.

"Now what Australian Federation Against Copyright Theft (AFACT) had argued was that by providing its internet service, iiNet was putting its account holders in a position whereby they could breach copyright directly themselves.

"Justice Cowdroy found it wasn't the ISP's system that was responsible for the breach of copyright. It was actually the BitTorrent system which was the means by which copyright was breached."
http://www.abc.net.au/news/stories/2010/02/04/2810520.htm
Other topics in focus on tonight's show include the latest develoments in the 9/11 truth movement and the quest to create a broad based anti-war / truth & justice movement to oppose the ongoing military agression and erosion of civil liberties seen across many countries.
A great show and an excellent discussion - not to be missed!
Related Links
Introducing the Australian Pirate Party
This text will be replaced
Broadcast of January 25, 2010. Part 1 of 1
»
Download mp3:
click here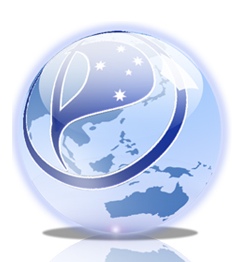 Is downloading of copyrighted content theft? Should we reform the concepts of digital and intellectual property? Do new technologies like
BitTorrent
really require new criminal statutes or should record companies change their business models? Is the criminalisation of file sharing really just protecting the interests of mega corporations?
Tonight we welcome to the show David Crafti, President of the
Pirate Party of Australia
to discuss these and more questions.
What is the Pirate Party all about? From the
pp website
:
Real property is something that you can touch. In simple terms, if one person possesses it, another person cannot possess it at the same time. Intellectual property is information. If a person makes a copy of a song, the person who owns the original is not deprived of the song.
The Pirate Party is dedicated to protecting civil liberties with an emphasis on reform of copyright law, freedom of speech and protection of privacy. Other policy areas include opposition to internet censorship, support for an R18+ rating for games and providing parents with software tools to manage access to the internet.
The Australian Pirate Party has affiliations with
movements around the world
which are rapidly gaining in popularity.
Related Links