Duelling carbon tax rallies in Sydney
Hereward Fenton reports on pro and anti carbon tax rallies held in Sydney on 2 April 2011.


Some observations about these events:
The anti-carbon tax protest was composed of a wide demographic in terms of age, education and occupation, whereas the pro carbon tax group appeared to be mainly composed of younger people with a university education.
Those who oppose the carbon tax appear to be concerned, in principle, about the dishonesty and lack of accountability which is manifest within government. These people are actually concerned about the principles behind the actions, whereas the pro-carbon tax crowd seems to rationalise (with a degree of cynicism) the endemic dishonesty within government.
The anti-carbon tax protesters are deeply offended at being labelled extremists by government representatives.
The people say NO to the Carbon Tax!
This text will be replaced
Broadcast of March 30, 2011. Part 1 of 1
»
Download mp3:
click here
Today I welcome to the show Luke Jenkins, organiser of the Sydney No Carbon Tax Rally, to be held in Hyde Park on Saturday 2nd April 2011.
Luke explains why he became an activist in the campaign, and we cover some of the key questions and controversies within the topic of anthropogenic climate change and the proposed "solutions".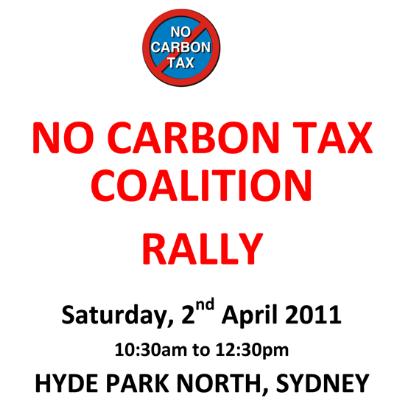 The protest will commence at Hyde Park North, near the fountain, at 10:30am.
Also in today's show I bring you some local news and anaylisis of international events, with a special focus on Syria.
Related Links
Leon Ashby on the Carbon Tax
This text will be replaced
Broadcast of March 6, 2011. Part 1 of 1
»
Download mp3:
click here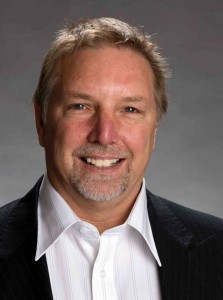 Leon Ashby, President of the Australian Climate Sceptics, is playing a pivotal role in the furious debate over the planned introduction of a Carbon Tax by the Gillard Labor government, scheduled to go into effect on 1st July 2012.
Carbon Tax protests have been scheduled across the nation on 23rd March and 2nd April.
Leon returns to TNRA this week to break down the key issues in the political wrangling which is currently taking place in Canberra.
As recent polls have shown, there is now an overwhelming disagreement with the alleged scientific "consensus" that man made climate change is both real and dangerous, despite the claims by the Gillard government that people voted for climate action.
While public opinion has been shifting towards scepticism, big business has championed a new tax, with mainstream media playing a key role in portraying the tax as inevitable and even necessary to keep prices down.
The final slap in the face to ordinary Australians is the proposed inclusion of fuel in the tax - aptly described by the Farmer's Federation as "elitist and immoral".
Key policy points from the Climate Sceptics website:
All policy and legislation should emerge from a balanced and objective assessment of available information.
The rights of every Australian must be protected.
Climate science is far from "settled", as evidenced by the revelations of recent months and years.
The alarmist theories propounded by the IPCC and other political bodies are crippled by huge uncertainties.
An objective and quantitative risk–benefit analysis of any proposed "climate" legislation is crucial.
In the second half of the show I'm joined by engineer John Bursill, to discuss the question of credibility within the 9/11 truth movement. John, as a member of the professional group "Architects and Engineers for 9/11 Truth" has long stressed the importance of maintaining a careful and cautious approach when it comes to alternative theories and research into 9/11.
During our talk we address some theories which have been particularly divisive within the 9/11 truth movement, with the aim of explaining the difference between empirical, peer reviewed science and pure speculation.
Hope you enjoy the show!

Related Links:
Chemtrails: a closer look
This text will be replaced
Broadcast of April 29, 2010. Part 1 of 1
»
Download mp3:
click here
In tonight's show we start with some breaking news in relation to climate change and internet censorship, with the announcement that the government has back-flipped in both of these policy areas. We interpret this as a victory for the grass roots truth and justice movements!
In part 2 we return to a perplexing subject which has generated a great deal of discussion at truthnews.com.au.
What are those white trails in the sky? Is it a government conspiracy? Are they poisoning us? Is it geo-engineering? Is it weather modification? Or is it just harmless water vapour?
John Bursill, aircraft engineer, returns to TNRA to grapple with these questions.
For those who are chemtrail "believers" this show may be a disappointment. Our research has not come up with any tangible evidence that this is anything other than a natural phenomenon caused by factors such as air temperature and humidity. We also note that those who promote the chemtrail theory have been unable to get any experts on side with their ideas, and they also fail to produce evidence (other than photos of contrails) to support their claims. We note that measuring the amount of barium in a water supply tells is nothing about where that barium came from, and the use of such measurements as evidence is scientifically worthless.
If you disagree with our findings please present your evidence in a rational, scientific manner and we will give it our attention!
Thanks for listening (:
Related Links
Lord Monckton on climate change fraud
This text will be replaced
Broadcast of January 26, 2010. Part 1 of 1
»
Download mp3:
click here
Today we are joined by Lord Christopher Monckton, British peer, mathematician, and former advisor to the  Prime Minister.
Lord Monckton, currently in Australia on a
speaking tour
, is one of the most outspoken and influential anthropogenic climate change sceptics, bringing a level of passion and intellectual rigour which is often missing in public debate. He is chief policy adviser to the
Science and Public Policy Institute
, a non-profit institute of research and education "dedicated to sound public policy based on sound science".
Lord Monckton rose to prominence in the global warming debate with articles published in November 2006 disputing whether global warming is man-made, suggesting that it was unlikely to prove catastrophic, and criticising the science presented by the Intergovernmental Panel on Climate Change (IPCC). Lord Monckton also played a role in a 2007 UK High Court of Justice legal challenge in a bid to prevent the Al Gore film, "An Inconvenient Truth" being shown in English schools without offering alternative, balancing opinions. He was involved in distributing the documentary, "The Great Global Warming Swindle" to schools as a riposte.
During the interview Lord Monckton recounts the reasons why he came to be an anthropogenic climate change sceptic, in the context of his experience as a policy advisor to former PM Margaret Thatcher. He goes on to enumerate some of the more egregious lies and distortions made by the IPCC scientists and then turns to look at the anti-democratic agenda of the politicians and business leaders who he describes as corporate fascists. These interests, he asserts are striving to create a dictatorial, unelected world government which will oppress and exploit ordinary working people on a global level.
Related Links
A climate of change is dawning (we hope)
This text will be replaced
Broadcast of December 14, 2009. Part 1 of 1
»
Download mp3:
click here
On 12 December 2009 a group of activists met at Martin Place in Sydney to challenge the irrational, unscientific and anti-democratic agenda of the
Walk Against Warming
protest march.
On tonight's show we speak with two of those activists: Bill Koutalianos - a member of the
Climate Sceptics Party
, and Phil Davis of
Truth Movement Australia
.
During the show we cover some highlights from the day and discuss strategies for activism, with the aim of improving the way in which we communicate about the problems associated with climate science and social policy.
We also have some video (below) from the protest. The debate with the physicist has provoked some criticism which I believe is justified - this could could have been handled better!
http://www.youtube.com/watch?v=SZj1T-7GnRw
Global Warming Meltdown
This text will be replaced
Broadcast of December 9, 2009. Part 1 of 1
»
Download mp3:
click here
Today we turn our piercing laser beam of truth on the facade of anthropogenic climate change - and burn a hole right through it to let you see the inner workings of a corrupted science.
In the first half of the show we run through the latest news in the climate change debate here in Australia and some highlights from the
Copenhagen COP15 Conference.
In part 2 we bring you a detailed analysis of a
startling story
exposing fraudulent manipulation of raw weather data just published on
wattsupwiththat.com
. This article is of particular interest since it concerns Australia, and because it proves that the corruption of the scientific method in climate science goes far deeper than the "climategate" email scandal would suggest.
Related Links:
John Bursill reports on the Hard Evidence Tour
This text will be replaced
Broadcast of November 23, 2009. Part 1 of 1
»
Download mp3:
click here
Tonight we welcome John Bursill back to the show to share with us some highlights from the
9/11 Hard Evidence
multi-city tour, which included Sydney, Melbourne, Brisbane and Wellington.
The biggest success of the tour was the
Wellington presentation by Richard Gage
, which drew a crowd of close to a thousand.
The New Zealand leg of the tour also enjoyed extensive coverage from major media, including
Wellington broadsheet The Capital Times
, and a
36  minute interview on Radio New Zealand
.
In the second half we return to the raging debate over climate change which is now dominating Australian politics, and we take a look at the latest scandal over the release of thousands of
private emails between top climate change scientists
showing evidence of collusion to deceive the public and undermine sceptics.
In the final section we take a brief look at the work of Jewish historian
Shlomo Sand
, who argues that the Israeli state has been built on the foundations of myth and falsehood.
http://www.russiatoday.com/Top_News/2009-08-04/interview.html#