Australian academics advocate killing unwanted babies
This text will be replaced
Broadcast of March 4, 2012. Part 1 of 2
»
Download mp3:
click here
This text will be replaced
Broadcast of March 4, 2012. Part 2 of 2
»
Download mp3:
click here
The first half of today's show features an interview with engineer and 9/11 truth advocate John Bursill, who has launched a new campaign to oppose a military strike on Iran. John has recently written an article on this subject which is posted at truthnews.com.au.
John has organised a protest against the impending Iran war:
24 March 2012
Sydney Town Hall
483 George, Sydney, NSW 2000
I hope to see you there!
In the second half of the show we look at a scandal which has erupted over the publication of an article in the the prestigious British Medial Journal which seeks to legitimise the killing of "unwanted" newborn babies.
The BMJ has published an article written by two Australian academics titled "After-birth abortion: why should the baby live?". The substance of this article found its way to the front page of the Sydney Morning Herald, one of the top news publishers in the country.
The intellectual underpinning of the article appears to be along the lines of the bio-ethics of Princeton University professor Peter Singer. We can illustrate this by comparing quotes from Singer and the authors of the article noted above.
Singer (Biomedical Ethics for Engineers):
"Human babies are not born self-aware or capable of grasping their lives over time. They are not persons. Hence their lives would seem to be no more worthy of protection that the life of a fetus"
"The moral status of an infant is equivalent to that of a fetus in the sense that both lack those properties that justify the attribution of a right to life to an individual."

"Both a fetus and a newborn certainly are human beings and potential persons, but neither is a 'person' in the sense of 'subject of a moral right to life'."
In Singer's utilitarian philosophy "person-hood" is only granted via a complex equation that includes vaguely defined notions of "social utility" and the "greater good". For Singer, a disabled child is not necessarily a "person", and should be killed "if that was in the best interests of the baby and of the family as a whole". How exactly killing a baby could be in the best interests of the baby is a mystery for us all to consider!
In the second half of today's show we canvas some opinions on the subject from several TNRA listeners.
We look forward to hearing your comments on this shocking story!
Related Links
Alex Jones: Obama is Launching World War III
In this critically important update, Alex warns how the international banking cartel is using Obama and the US military to start World War III. The controllers of the New World Order believe they can achieve their one world government by destabilizing every country in the middle east and northern Africa which will draw Russia and China into crisis to create a world-wide catastrophe. Once this event occurs, and the world is brought to the brink of total obliteration, the global banking cartel plans to move in with their final phase: a one world government and eugenics agenda.

Alex urges his listeners to get the word out about this point in history. We are right now in the beginning stages of world war three. If this situation escalates, it can result in the worst world war that mankind has ever suffered.
Fascism Then and Now: A Special Report by Hereward Fenton
Since the September 11 2001 terrorist attacks many western countries have experienced an erosion of the freedom which I was brought up to believe was a guaranteed, non-negotiable part of modern society. In retrospect it appears that this freedom was only ever attained tentatively and required constant vigilance in order to prevent us slipping back into more barbaric forms of social organisation.
PART 1

http://www.youtube.com/watch?v=eagn7i5qhYw
This backsliding has led to the global re-emergence of social and economic trends which I am calling fascist, although to the casual observer these may seem to have little in common with classic fascism of the early 20th century.

It is only by studying the underlying mechanisms of social control and economic manipulation that the current trends can be properly understood. This video identifies some of those trends with sources you can easily verify through an internet search.
PART 2

http://www.youtube.com/watch?v=-lft1yLU9E4

It is hoped that this video will serve as a wake-up call and a warning to those who are still slumbering in ignorance of the approaching catastrophe.

If you agree with this video and find it insightful, please share it, preferably with those who are not yet awake to the threat which we face.
You are free to copy this video and redistribute in any format.

This video contains excerpts from Leni Riefenstahl's "Triumph of the Will" and Newsreel footage from WWII - reproduced under "fair use" terms.

Music is from "Carmina Burana", by Karl Orff.
Hereward Fenton
The fluoride question
This text will be replaced
Broadcast of September 9, 2009. Part 1 of 1
»
Download mp3:
click here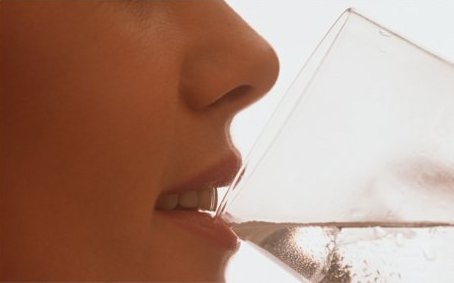 Tonight it is my pleasure to have Ged Johnson, creator and webmaster of Fluoride Australia, on the show.
Is fluoridation of the water supply a form of mass-medication? If so, what are the possible dangers and side effects, and is it subject standard regulatory controls? Above all, why has there never been a public debate, and does the government have the right to forcibly medicate the population?
These are some of the questions we address in this show.
Professional Perspectives on Water Fluoridation (documentary)
http://video.google.com/videoplay?docid=7547385139152764985
Fluoride links:More links for tonight's show:
Introducing The Australian Climate Sceptics
This text will be replaced
Broadcast of July 15, 2009. Part 1 of 1
»
Download mp3:
click here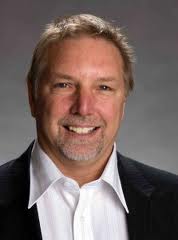 Tonight TNRA welcomes Leon Ashby,  president of the world's first up-front political party representing climate sceptics.
The
Climate Sceptics
are currently seeking the numbers to be registered as a political party. If you would like to join please
visit their website
.
During the show we review the current state of scientific debate, and Leon gives an account of the "
educational protest
" which he organised during the recent visit by Al Gore to Melbourne.
This highly significant interview will be of interest to all thinking Australians - please distribute it far and wide!
About the Climate Sceptics
We are ordinary but proud Australians who are gravely concerned with the unfounded environmental alarmism infiltrating all forms of Australian Government (Federal, State & Local),  threatening our way of life and hard fought freedoms

We believe that Anthropogenic (man-made) Global Warming (AGW) is based on cherry picked evidence, hypothetical modeling and junk science. As such, the proposed myriad of taxes and the planned winding back of the much valued Australian way of life must be opposed by every lawful means available to us.

We oppose all plans to introduce Carbon Taxes or Emissions Trading Schemes of any form.

continued ...
In the second half I am joined by Josh Jackson to discuss various issues of the day, including the explosive revelation that Obama's top science advisor, John Holdren has advocated extreme eugenics measures such as "
Mass Sterilization & Elimination of Undesirables".
We also cover the latest swine flu news, with mass vaccination plans well underway worldwide, and claims that Baxter Pharmaceutical
actively conspired
in producing, developing, manufacturing and distributing biological agents in order to
trigger a pandemic
and cause mass death.
Jane Burgermeister interview PART 1/4
http://www.youtube.com/watch?v=PhGoubc2ygg