Stop Smart Meters Australia
This text will be replaced
Broadcast of November 15, 2012. Part 1 of 2
»
Download mp3:
click here
This text will be replaced
Broadcast of November 15, 2012. Part 2 of 2
»
Download mp3:
click here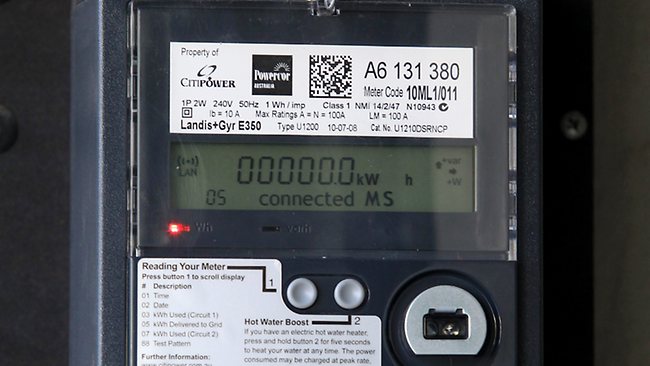 Today's show features an interview with a representative of Stop Smart Meters Australia, an organisation which is opposing the introduction of electricity smart meters which are currently being rolled out in homes throughout Victoria.
From the petition:
Victorian Citizens are being forced to have Smartmeters installed without consultation or choice, in total disregard for what they believe are their human rights:
to protection from hazards to their health and safety;
to choose what is installed in their homes;
to protection of their economic interests;
to protection of their privacy;
to access to adequate information to enable the right to making informed choices according to individual wishes and needs.
There are many concerns regarding smart meters including;
health issues, including radiation;
additional cost on households,
the additional costs of time of use tariffs would impose on households;
the accuracy of smart meters and the inability of households to check energy consumption levels;
that installers of smart meters may not be appropriately qualified;
individuals making it known that they did not want a smart meter installed at their property, or wanted their meter removed being totally disregarded
problems with wiring, the possibility of fires developing and the loss of appliances following installation and consumers rights for replacement of their assets and appliances
insurance concerns
privacy of data collected and concerns over hacking of the system to name the main concerns
Our show also contains more coverage of the ongoing controversy over the use of tasers by police.
Related Links
Introducing the Australian Sovereignty Party
This text will be replaced
Broadcast of June 5, 2010. Part 1 of 1
»
Download mp3:
click here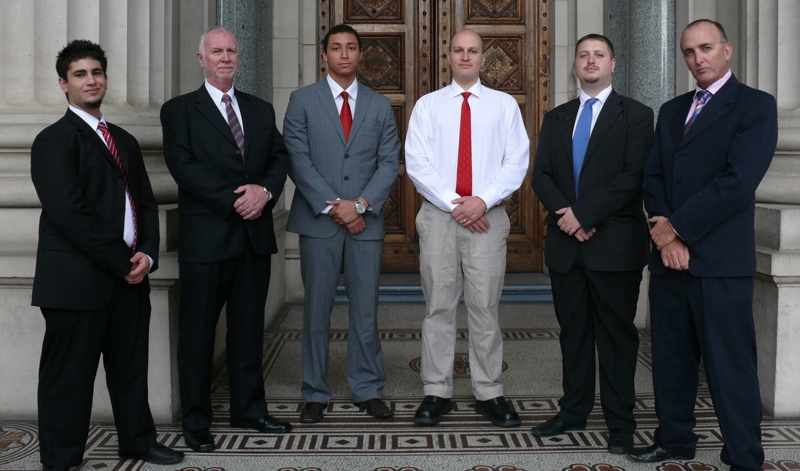 ASP Committee, left to right: Mario Tzouvani, Bryan Kavanagh, Didier Babet, Daniel Huppert, Greg Orfanidis, Peter Jackson
Tonight we welcome Daniel Huppert, founder and spokesman for the
Australian Sovereignty Party
(ASP). Our discussion ranges over a variety of topics, from issues of personal liberty to natural health and reforming the tax system.
From the
ASP website
:
ASP is a party founded, designed, and constituted by a community of individuals that have long fought for true freedom, liberty, justice, and have contended against subversive forces to restore the Constitution, Bill of Rights, and Magna Carta to its rightful application and outworking in society. We are a party that will restore true sovereignty to this nation, and expose and defeat the perverse agenda being implemented by globalist forces of the New World Order.
ASP has clearly
defined policies
in a number of areas including the following:


Climate Change


Infrastructure


Justice


Education


Freedom/ Civil Liberties


Health and Ageing


Monetary Policy & Economy


Environment


Truth/ Accountability


NO TAX


Defence/ Foreign Affairs


Sovereignty/ Patriotism


I am sure you will find our discussion interesting and stimulating.
Also in the show tonight we cover the latest news from the Gaza aid ships, and the unexplained reports of spiral shaped lights in the skies across Australia.
If any listeners saw the spiral light (or if you know someone who saw it) please contact Hereward directly on 0415 059675.
Related Links:
Israel's act of piracy is examined and condemned
This text will be replaced
Broadcast of June 2, 2010. Part 1 of 1
»
Download mp3:
click here

The Gaza flotilla was manned by unarmed peace activists on a humanitarian mission
Our lead story tonight is the
deadly assault
by the Israeli military on a convoy of  ships bringing humanitarian aid to the people of Gaza.
I have as my guest Michael Shaik, spokesperson for the advocacy group
Australians For Palestine
.
As we publish this podcast
it has been reported
that journalists Paul McGeough and Kate Geraghty  have been deported from Israel to Turkey:
Sydney Morning Herald editor Peter Fray said earlier today that McGeough told him Geraghty was "recovering from the injuries she received when hit by what she believes was a stun gun as Israeli forces boarded the boat she was on".

The Herald was still deeply concerned at the circumstances surrounding the detention of Mr McGeough and Ms Geraghty and their deportation, he said.

"Paul and Kate have agreed to be deported only because they have had legal advice that they will be able to appeal their deportation even after they have left Israel," Fray said.

"The fact remains that they were denied free passage in Israel to carry out their reporting assignment despite the Israeli authorities knowing full well that they are accredited journalists."
In the interview with Michael Shaik we look at the potential consequences of this act of blatant aggression in international waters, and the ongoing humanitarian disaster in Gaza.
We urge listeners to donate to the cause via the
Free Gaza Movement
or
Australians for Palestine.
Thanks for your support!
Related Links
The wars on truth, freedom and sanity
This text will be replaced
Broadcast of March 30, 2010. Part 1 of 1
»
Download mp3:
click here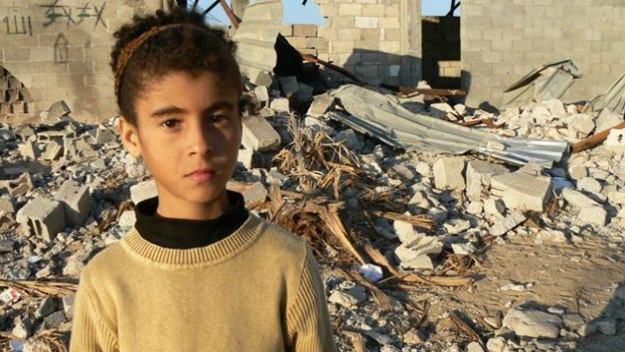 Tonight TNRA covers three major topics in as much detail as humanly possible within the time constraints.
Internet Filter and Copyright Laws
Psychiatry Gone Mad / Big Pharma
The Israel/Palestine conflict
9/11 Truth At LA Peace March

http://www.youtube.com/watch?v=ZMiqPQdWvo4
Hope you enjoy the show - and thanks for listening!
The ethnic cleansing of Palestine exposed
This text will be replaced
Broadcast of February 27, 2010. Part 1 of 1
»
Download mp3:
click here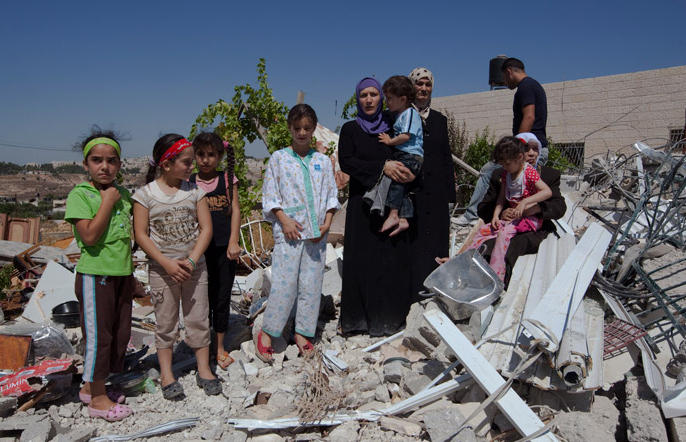 A Palestinian family stands in the remains of their house, demolished by the Israeli authorities in the Beit Hanina neighborhood, 13 July 2009.
More images here
.
Tonight TNRA welcomes Michael Shaik, spokesman for
Australians for Palestine
.
As detailed in their
mission statement
, Australians for Palestine is committed to dispelling the myths and disinformation about Palestine in Australia. "It seeks to communicate the Palestinian narrative from a historical perspective, as well as through the current political developments impacting on Palestinians wherever they are, the Middle East region, and the world at large."
Michael is an Australian who worked as a media coordinator in Gaza for the
International Solidarity Movement
.  In 2003 he was jailed and deported for "unspecified security reasons".
During the interview we examine several facets of the problem of Israeli and Palestininan relations.
We look at the historical origins of the Jewish state, the failures of the recent
United Nations Fact Finding Mission
on the Gaza Conflict, the
Mossad passport controversy
and double standards exhibited by our media and government in relation to documented crimes against humanity perpetrated by the State of Israel, such as the use of
white phosphorous shells
during the 2009 incursion into Gaza.
A very important show - don't miss it!
Related Links: