Julian Assange in the crosshairs
This text will be replaced
Broadcast of August 16, 2012. Part 1 of 2
»
Download mp3:
click here
This text will be replaced
Broadcast of August 16, 2012. Part 2 of 2
»
Download mp3:
click here
Today's show focuses on the stand-off between Julian Assange and the British government. The news about his acceptance by Ecuador had not yet broken as we went to air.
We also take a look at the science-fiction level totalitarian surveillance system known as "TrapWire", amid speculation that this invasive technique of "crime prevention" may be already in use in Australia. We note that all copies of an article on the topic (originally published in the Fairfax press) have now abeen deleted. The original article can still be found here, courtesy of Fair Dinkum Radio.
Other themes addressed in the show include the escalating rhetoric of war against Iran, the Australian nanny state, and a look at the a testimonial regarding the alternative cancer cure known as "black salve".
Related Links
Australian academics advocate killing unwanted babies
This text will be replaced
Broadcast of March 4, 2012. Part 1 of 2
»
Download mp3:
click here
This text will be replaced
Broadcast of March 4, 2012. Part 2 of 2
»
Download mp3:
click here
The first half of today's show features an interview with engineer and 9/11 truth advocate John Bursill, who has launched a new campaign to oppose a military strike on Iran. John has recently written an article on this subject which is posted at truthnews.com.au.
John has organised a protest against the impending Iran war:
24 March 2012
Sydney Town Hall
483 George, Sydney, NSW 2000
I hope to see you there!
In the second half of the show we look at a scandal which has erupted over the publication of an article in the the prestigious British Medial Journal which seeks to legitimise the killing of "unwanted" newborn babies.
The BMJ has published an article written by two Australian academics titled "After-birth abortion: why should the baby live?". The substance of this article found its way to the front page of the Sydney Morning Herald, one of the top news publishers in the country.
The intellectual underpinning of the article appears to be along the lines of the bio-ethics of Princeton University professor Peter Singer. We can illustrate this by comparing quotes from Singer and the authors of the article noted above.
Singer (Biomedical Ethics for Engineers):
"Human babies are not born self-aware or capable of grasping their lives over time. They are not persons. Hence their lives would seem to be no more worthy of protection that the life of a fetus"
"The moral status of an infant is equivalent to that of a fetus in the sense that both lack those properties that justify the attribution of a right to life to an individual."

"Both a fetus and a newborn certainly are human beings and potential persons, but neither is a 'person' in the sense of 'subject of a moral right to life'."
In Singer's utilitarian philosophy "person-hood" is only granted via a complex equation that includes vaguely defined notions of "social utility" and the "greater good". For Singer, a disabled child is not necessarily a "person", and should be killed "if that was in the best interests of the baby and of the family as a whole". How exactly killing a baby could be in the best interests of the baby is a mystery for us all to consider!
In the second half of today's show we canvas some opinions on the subject from several TNRA listeners.
We look forward to hearing your comments on this shocking story!
Related Links
Deflating the HYPE - Can the seemingly imminent War with Iran be Stopped?
Unfortunately it now appears that a war between the US and it's allies with Iran is imminent. By any military analysts assessment this has a real chance of changing the current multi-theatre war against terrorism and so called rogue/terrorist states into a real World War III scenario!
Silencing The Critics
In 2010 the FBI invaded the homes of peace activists in several states and seized personal possessions in what the FBI--the lead orchestrator of fake "terrorist plots"--called an investigation of "activities concerning the material support of terrorism."
Subpoenas were issued to compel antiwar protestors to testify before grand juries as prosecutors set about building their case that opposing Washington's wars of aggression constitutes giving aid and comfort to terrorists. The purpose of the raids and grand jury subpoenas was to chill the anti-war movement into inaction.
Last week in one fell swoop the last two remaining critics of Washington/Tel Aviv imperialism were removed from the mainstream media. Judge Napolitano's popular program, Freedom Watch, was cancelled by Fox TV, and Pat Buchanan was fired by MSNBC. Both pundits had wide followings and were appreciated for speaking frankly.
Many suspect that the Israel Lobby used its clout with TV advertisers to silence critics of the Israeli government's efforts to lead Washington to war with Iran. Regardless, the point before us is that the voice of the mainstream media is now uniform. Americans hear one voice, one message, and the message is propaganda. Dissent is tolerated only on such issues as to whether employer-paid health benefits should pay for contraceptive devices. Constitutional rights have been replaced with rights to free condoms.
The western media demonizes those at whom Washington points a finger. The lies pour forth to justify Washington's naked aggression: the Taliban are conflated with al Qaeda, Saddam Hussein has weapons of mass destruction, Gaddafi is a terrorist and, even worse, fortified his troops with Viagra in order to commit mass rape against Libyan women.
President Obama and members of Congress along with Tel Aviv continue to assert that Iran is making a nuclear weapon despite public contradiction by the US Secretary of Defense Leon Panetta and the CIA's National Intelligence Estimate. According to news reports, Pentagon chief Leon Panetta told members of the House of Representatives on February 16 that "Tehran has not made a decision to proceed with developing a nuclear weapon." http://www.denverpost.com/nationworld/ci_19978801?source=rss However, in Washington facts don't count. Only the material interests of powerful interest groups matter.
At the moment the American Ministry of Truth is splitting its time between lying about Iran and lying about Syria. Recently, there were some explosions in far away Thailand, and the explosions were blamed on Iran. Last October the FBI announced that the bureau had uncovered an Iranian plot to pay a used car salesman to hire a Mexican drug gang to kill the Saudi Ambassador to the US. The White House idiot professed to believe the unbelievable plot and declared that he had "strong evidence," but no evidence was ever released. The purpose for announcing the non-existent plot was to justify Obama's sanctions, which amount to an embargo--an act of war--against Iran for developing nuclear energy.
As a signatory to the non-proliferation treaty, Iran has the right to develop nuclear energy. IAEA inspectors are permanently in Iran and report no diversion of nuclear material to a weapons program.
In other words, according to the reports of the International Atomic Energy Agency, the US National Intelligence Estimate, and the current Secretary of Defense, there is no evidence that Iran has nukes or is making nukes. Yet, Obama has placed illegal sanctions on Iran and continues to threaten Iran with military attack on the basis of an accusation that is contradicted by all known evidence.
Crony capitalism, Iran and the impending oil war
This text will be replaced
Broadcast of February 20, 2012. Part 1 of 1
»
Download mp3:
click here
On tonight's show I am joined by Josh Jackson, to discuss the escalating middle east crisis in the wake of news that the Iranian oil bourse will start trading oil in currencies other than the dollar from March 20.
This development is discussed in the context of the crony capitalist system, which uses currency manipulation as the base tool for global domination.
We reflect on the possibility that the Iranian "nuclear threat" was concocted in order to provide a justifiable cover for obliterating Iran, whose real threat to the west is in its economic power, derived from the fact that Iran holds the third largest oil reserves in the world.
The ruthlessness of the plan of the globalist powers to destroy Iran is highlighted in the attempt to overthrow the Syrian government - one of Iran's strongest allies in the region.
We look at the way in which news coverage of events in Syria is in effect war propaganda designed to provide cover for the brutal intentions of the US and its allies, all driven by the fear of Iran's economic power.
We put forward the proposition that it is time for all honest citizens of western counries to stand up and demand that their governments desist from this criminal agenda..
Related Links
I'm gonna stand my ground and I won't back down!
This text will be replaced
Broadcast of January 15, 2012. Part 1 of 1
»
Download mp3:
click here
Tonight I am joined by lawyer and human rights advocate Rochelle Macredie.
In the show we take a look at some of the major breaking stories in the news and Rochelle gives her analysis of what is required to roll back the march towards war and tyranny which we see unfolding across the world right now.
In the second half Rochelle presents some of her research into a bizarre phenomenon known as "animal mutilation".
From wikipedia:
A hallmark of these incidents is the surgical nature of the mutilation, and unexplained phenomena such as the complete draining of the animal's blood, loss of internal organs with no obvious point of entry, and surgically precise removal of the reproductive organs and anal coring. Another reported event is that the animal is found dumped in an area where there are no marks or tracks leading to or from the carcass, even when it is found in soft ground or mud. The surgical-type wounds tend to be cauterized by an intense heat and made by very sharp/precise instruments, with no bleeding evident. Often flesh will be removed to the bone in an exact manner, consistent across cases, such as removal of flesh from around the jaw exposing the mandible.

Since the time that reports of purported animal mutilations began, the causes have been attributed variously to natural decomposition, normal predators, cryptid predators (like the Chupacabra), extraterrestrials, secretive governmental or military agencies, and cults. "Mutilations" have been the subject of two independent federal investigations in the United States.
David Cayton who is featured heavily in the film ''Silent Killers'' is interviewed by Theo Chalmers of Edge Media Television. The interview marks the launch of the film which explores a very disturbing subject known as animal mutilation:
I hope you enjoy the show!
Related Links
Obama Signs the NDAA Citizen Arrest Act
This text will be replaced
Broadcast of January 6, 2012. Part 1 of 1
»
Download mp3:
click here

Obama signing the National Defense Appropriations Act
Tonight we look at a variety of local and international stories, with a focus on the ominous passing of the National Defense Appropriations Act (NDAA). The Act allows for the military detention of American citizens without due process, about which writer and activist Naomi Wolf has this to say:
Our leaders appear to be supporting this bill thinking that they will always be what they are now, in the fading light of a once-great democracy — those civilian leaders who safely and securely sit in freedom and DIRECT the military. In inhabiting this bubble, which their own actions are about to destroy, they are cocooned by an arrogance of power, placing their own security in jeopardy by their own hands, and ignoring history and its inevitable laws. The moment this bill becomes law, though Congress is accustomed, in a weak democracy, to being the ones who direct and control the military, the power roles will reverse: Congress will no longer be directing and in charge of the military: rather, the military will be directing and in charge of individual Congressional leaders, as well as in charge of everyone else — as any Parliamentarian in any society who handed this power over to the military can attest.

Perhaps Congress assumes that it will always only be 'they' who are targeted for arrest and military detention: but sadly, Parliamentary leaders are the first to face pressure, threats, arrest and even violence when the military obtains to power to make civilian arrests and hold civilians in military facilities without due process. There is no exception to this rule. Just as I traveled the country four years ago warning against the introduction of torture and secret prisons – and confidently offering a hundred thousand dollar reward to anyone who could name a nation that allowed torture of the 'other' that did not eventually turn this abuse on its own citizens — (confident because I knew there was no such place) — so today I warn that one cannot name a nation that gave the military the power to make civilian arrests and hold citizens in military detention, that did not almost at once turn that power almost against members of that nation's own political ruling class. This makes sense — the obverse sense of a democracy, in which power protects you; political power endangers you in a militarized police state: the more powerful a political leader is, the more can be gained in a militarized police state by pressuring, threatening or even arresting him or her.
I am joined in the second segment by John Bursill, who reports on some new research from the Journal of 9/11 Studies.
Related Links
2012: what's in store?
This text will be replaced
Broadcast of December 30, 2011. Part 1 of 1
»
Download mp3:
click here
Tonight I am joined by psychologist Karla Cryer as we look forward to the coming "Year of the Dragon" and try to anticipate what is likely to unfold on the world stage.
Some topics we address include the familiar, such as the looming attack on Iran, global financial collapse and the Nanny State clamp down. We also look at the psychological mechanisms which hold people back and hinder progress towards real social change.
May we wish a happy New Year and Peace to all living beings!
Related Links
China, Iran and the new axis of evil
This text will be replaced
Broadcast of January 14, 2010. Part 1 of 1
»
Download mp3:
click here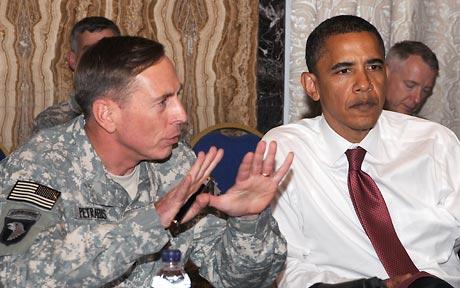 We lead tonight with news that
Google is pulling out of China
, amid
renewed threats
from top US military figures against Iran. We analyse these developments with an eye to the bigger picture of geoplitical strategy and note that this is bound to strengthen ties between China and Iran, as the stand-off over Iran's nuclear capability heightens.
We also bring you an excerpt from
Gerald Celente's trend forecast
for 2010.
In the second half we take a look at some Australian stories, including new laws
banning alcohol
on Australia day, and government
bans on "smoko breaks"
.
Related Links
It runs on water!
This text will be replaced
Broadcast of July 8, 2009. Part 1 of 1
»
Download mp3:
click here
Tonight
Ashtweth Palise
returns to the show with the latest news from the Open Source Free Energy movement.
Ashtweth runs two websites which we commend to our listeners:
What is "Free Energy"?
This is a highly controversial term, even amongst those who believe it is possible to extract large and useful amounts of energy by unconventional means. The word Free could imply there is no cost and is somehow magical. That is not correct, perhaps cheap is a better term; and the well-documented science behind many of them certainly is not magic. These devices will of course cost money, and there will be significant limitations to their efficiency and effectiveness; especially until they are developed further.

Free also pertains to the fact that they are all pollution free, using no external chemical fuels and often requiring much less electricity to operate than they output (or least being much more efficient than traditional means). But perhaps the most accurate use of the word Free would relate to the change in society that these inventions would bring: Freedom from the electrical grid and filling stations Freedom from an economy built on scarcity. And freedom from the need to pollute our planet to maintain a high level of civilization.
http://www.opednews.com/articles/...jibbguy-080623-466.html
For an introduction to the core ideas behind the various technologies discussed in the show I recommend the documentary
It runs on water
which was aired on British television in 1995.
In the second half of tonight's show we examine the explosive  implications of statements made recently by the U.S. Vice President Jo Biden to the effect that  Israel has a  "sovereign right" to attack Iran. These statements were made in an
interview with
George Stephanopoulos aired on ABC television (U.S) on 5 July.
More links:
George Stephanopoulos' interview with V.P. Joe Biden in Iraq - Jul 05, 2009
http://www.youtube.com/watch?v=h4FdQjlyBn8
Review  - "The International"
In the final segment of the show I review the film "
The International
", with a short clip and some commentary.
Film trivia:
An explosive shootout scene takes place inside New York's famous Guggenheim Museum, in which the museum appears to take severe damage. To film the scene, the film's production team used the Guggenheim's original blueprints to build a full-size replica of its interior in an old abandoned locomotive warehouse. Construction of the replica took 4 months.