Interview with Hanadi Assoud
This text will be replaced
Broadcast of November 20, 2012. Part 1 of 1
»
Download mp3:
click here
A selection of mainstream news images demonstrating that many of the so-called missiles landing in Israel are lacking warheads.
Today my guest is Hannadi Assoud from "Hands off Syria", an Australian group which is staunchly opposed to any foreign intervention in Syria. Hannadi talks to us about the history of the conflict, its real causes and the ultimate agenda which drives those who are seeking to topple the Syrian government.
We also bring you some interesting research into the Gaza rocket attacks on Israel, which illustrates that the threat represented by these munitions is grossly exaggerated by the Israeli government.
Related Links
Stop Smart Meters Australia
This text will be replaced
Broadcast of November 15, 2012. Part 1 of 2
»
Download mp3:
click here
This text will be replaced
Broadcast of November 15, 2012. Part 2 of 2
»
Download mp3:
click here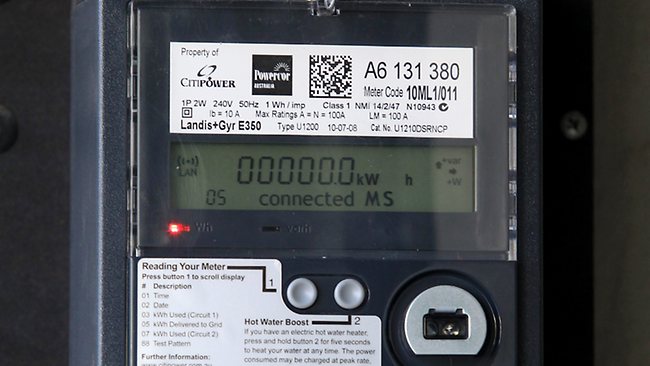 Today's show features an interview with a representative of Stop Smart Meters Australia, an organisation which is opposing the introduction of electricity smart meters which are currently being rolled out in homes throughout Victoria.
From the petition:
Victorian Citizens are being forced to have Smartmeters installed without consultation or choice, in total disregard for what they believe are their human rights:
to protection from hazards to their health and safety;
to choose what is installed in their homes;
to protection of their economic interests;
to protection of their privacy;
to access to adequate information to enable the right to making informed choices according to individual wishes and needs.
There are many concerns regarding smart meters including;
health issues, including radiation;
additional cost on households,
the additional costs of time of use tariffs would impose on households;
the accuracy of smart meters and the inability of households to check energy consumption levels;
that installers of smart meters may not be appropriately qualified;
individuals making it known that they did not want a smart meter installed at their property, or wanted their meter removed being totally disregarded
problems with wiring, the possibility of fires developing and the loss of appliances following installation and consumers rights for replacement of their assets and appliances
insurance concerns
privacy of data collected and concerns over hacking of the system to name the main concerns
Our show also contains more coverage of the ongoing controversy over the use of tasers by police.
Related Links
International news and analysis with George Georgios
This text will be replaced
Broadcast of August 30, 2012. Part 1 of 2
»
Download mp3:
click here
This text will be replaced
Broadcast of August 30, 2012. Part 2 of 2
»
Download mp3:
click here
Today's show covers a variety of both local and international news with our in-studio guest Georgios.
Some of the topics covered include developments in the Assange stand-off in London, and a final ruling in the protracted civil lawsuit over the death in Gaza of activist Rachel Corrie.
We also take a look at a new video from Koozzoo Media, analysing a disturbing practice known as "carbonising land" which is being conducted under the current carbon taxing scheme in Australia.
Our scheduled interview with Syrian Girl was unfortunately cancelled, however we hope to have her on the line during the next show.
Related Links
Silencing The Critics
In 2010 the FBI invaded the homes of peace activists in several states and seized personal possessions in what the FBI--the lead orchestrator of fake "terrorist plots"--called an investigation of "activities concerning the material support of terrorism."
Subpoenas were issued to compel antiwar protestors to testify before grand juries as prosecutors set about building their case that opposing Washington's wars of aggression constitutes giving aid and comfort to terrorists. The purpose of the raids and grand jury subpoenas was to chill the anti-war movement into inaction.
Last week in one fell swoop the last two remaining critics of Washington/Tel Aviv imperialism were removed from the mainstream media. Judge Napolitano's popular program, Freedom Watch, was cancelled by Fox TV, and Pat Buchanan was fired by MSNBC. Both pundits had wide followings and were appreciated for speaking frankly.
Many suspect that the Israel Lobby used its clout with TV advertisers to silence critics of the Israeli government's efforts to lead Washington to war with Iran. Regardless, the point before us is that the voice of the mainstream media is now uniform. Americans hear one voice, one message, and the message is propaganda. Dissent is tolerated only on such issues as to whether employer-paid health benefits should pay for contraceptive devices. Constitutional rights have been replaced with rights to free condoms.
The western media demonizes those at whom Washington points a finger. The lies pour forth to justify Washington's naked aggression: the Taliban are conflated with al Qaeda, Saddam Hussein has weapons of mass destruction, Gaddafi is a terrorist and, even worse, fortified his troops with Viagra in order to commit mass rape against Libyan women.
President Obama and members of Congress along with Tel Aviv continue to assert that Iran is making a nuclear weapon despite public contradiction by the US Secretary of Defense Leon Panetta and the CIA's National Intelligence Estimate. According to news reports, Pentagon chief Leon Panetta told members of the House of Representatives on February 16 that "Tehran has not made a decision to proceed with developing a nuclear weapon." http://www.denverpost.com/nationworld/ci_19978801?source=rss However, in Washington facts don't count. Only the material interests of powerful interest groups matter.
At the moment the American Ministry of Truth is splitting its time between lying about Iran and lying about Syria. Recently, there were some explosions in far away Thailand, and the explosions were blamed on Iran. Last October the FBI announced that the bureau had uncovered an Iranian plot to pay a used car salesman to hire a Mexican drug gang to kill the Saudi Ambassador to the US. The White House idiot professed to believe the unbelievable plot and declared that he had "strong evidence," but no evidence was ever released. The purpose for announcing the non-existent plot was to justify Obama's sanctions, which amount to an embargo--an act of war--against Iran for developing nuclear energy.
As a signatory to the non-proliferation treaty, Iran has the right to develop nuclear energy. IAEA inspectors are permanently in Iran and report no diversion of nuclear material to a weapons program.
In other words, according to the reports of the International Atomic Energy Agency, the US National Intelligence Estimate, and the current Secretary of Defense, there is no evidence that Iran has nukes or is making nukes. Yet, Obama has placed illegal sanctions on Iran and continues to threaten Iran with military attack on the basis of an accusation that is contradicted by all known evidence.
Interview with singer/songwriter Imani Hekima
This text will be replaced
Broadcast of October 9, 2010. Part 1 of 1
»
Download mp3:
click here
Today we bring you a unique interview from the U.K.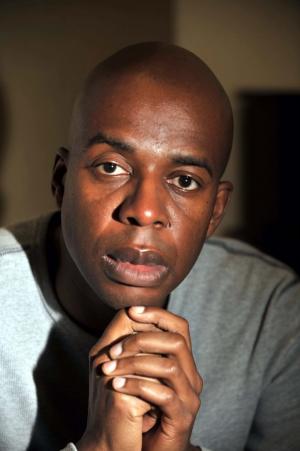 Imani Hekima
joins in the second half for a discussion of his song-writing, and in particular his recently released single "
Shame
", which addresses the issue of  "honour killings".
From Imani's press release:
"Born and raised in the north of England, Hekima has developed a special penchant for alternative and socially aware songwriting.  Over the past two years, the video for his track 'The Robots Rebellion' has been featured on the official websites of David Icke and the Conscious Media Network respectively."
"
Shame
, which he wrote in 2008, has had an interesting journey.  Originally telling the story of a woman whose life spirals into self destruction, its lyrical content (and title especially) also carries an uncanny double meaning, spookily relevant to honour crimes. So when he was approached earlier in 2010 to lend music to a video made by an anti-honour killings Facebook group,
Shame
was the most obvious choice."
Our discussion gets into the subject of the importance of songwriting on society in general and our collective need for artists and poets to come forth and express painful truths which are often deliberately hidden by our would-be masters.
http://www.youtube.com/watch?v=WV0SLsyVsqY
As always we cover the breaking news from our twitter stream and give our best shot at analysis of current events.
Related Links
Introducing the Australian Sovereignty Party
This text will be replaced
Broadcast of June 5, 2010. Part 1 of 1
»
Download mp3:
click here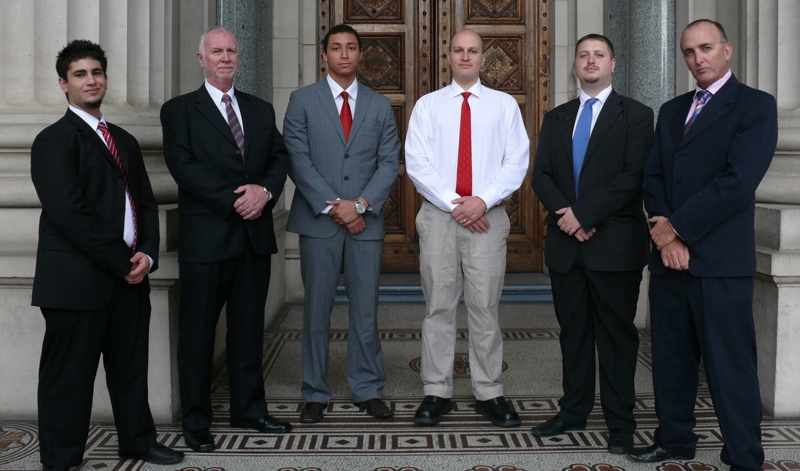 ASP Committee, left to right: Mario Tzouvani, Bryan Kavanagh, Didier Babet, Daniel Huppert, Greg Orfanidis, Peter Jackson
Tonight we welcome Daniel Huppert, founder and spokesman for the
Australian Sovereignty Party
(ASP). Our discussion ranges over a variety of topics, from issues of personal liberty to natural health and reforming the tax system.
From the
ASP website
:
ASP is a party founded, designed, and constituted by a community of individuals that have long fought for true freedom, liberty, justice, and have contended against subversive forces to restore the Constitution, Bill of Rights, and Magna Carta to its rightful application and outworking in society. We are a party that will restore true sovereignty to this nation, and expose and defeat the perverse agenda being implemented by globalist forces of the New World Order.
ASP has clearly
defined policies
in a number of areas including the following:


Climate Change


Infrastructure


Justice


Education


Freedom/ Civil Liberties


Health and Ageing


Monetary Policy & Economy


Environment


Truth/ Accountability


NO TAX


Defence/ Foreign Affairs


Sovereignty/ Patriotism


I am sure you will find our discussion interesting and stimulating.
Also in the show tonight we cover the latest news from the Gaza aid ships, and the unexplained reports of spiral shaped lights in the skies across Australia.
If any listeners saw the spiral light (or if you know someone who saw it) please contact Hereward directly on 0415 059675.
Related Links:
Israel's act of piracy is examined and condemned
This text will be replaced
Broadcast of June 2, 2010. Part 1 of 1
»
Download mp3:
click here

The Gaza flotilla was manned by unarmed peace activists on a humanitarian mission
Our lead story tonight is the
deadly assault
by the Israeli military on a convoy of  ships bringing humanitarian aid to the people of Gaza.
I have as my guest Michael Shaik, spokesperson for the advocacy group
Australians For Palestine
.
As we publish this podcast
it has been reported
that journalists Paul McGeough and Kate Geraghty  have been deported from Israel to Turkey:
Sydney Morning Herald editor Peter Fray said earlier today that McGeough told him Geraghty was "recovering from the injuries she received when hit by what she believes was a stun gun as Israeli forces boarded the boat she was on".

The Herald was still deeply concerned at the circumstances surrounding the detention of Mr McGeough and Ms Geraghty and their deportation, he said.

"Paul and Kate have agreed to be deported only because they have had legal advice that they will be able to appeal their deportation even after they have left Israel," Fray said.

"The fact remains that they were denied free passage in Israel to carry out their reporting assignment despite the Israeli authorities knowing full well that they are accredited journalists."
In the interview with Michael Shaik we look at the potential consequences of this act of blatant aggression in international waters, and the ongoing humanitarian disaster in Gaza.
We urge listeners to donate to the cause via the
Free Gaza Movement
or
Australians for Palestine.
Thanks for your support!
Related Links
The wars on truth, freedom and sanity
This text will be replaced
Broadcast of March 30, 2010. Part 1 of 1
»
Download mp3:
click here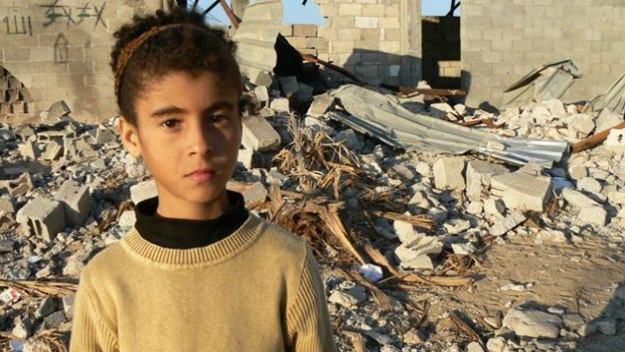 Tonight TNRA covers three major topics in as much detail as humanly possible within the time constraints.
Internet Filter and Copyright Laws
Psychiatry Gone Mad / Big Pharma
The Israel/Palestine conflict
9/11 Truth At LA Peace March

http://www.youtube.com/watch?v=ZMiqPQdWvo4
Hope you enjoy the show - and thanks for listening!
And we gazed upon the chimes of freedom flashin'
This text will be replaced
Broadcast of March 4, 2010. Part 1 of 1
»
Download mp3:
click here
Tonight we bring you a full round up of the latest news in the
TNRA Twitter stream
, our focus as always being on the war of the strong against the weak, the "haves" against the "have nots", the masters against the slaves.
One of the key topics in tonight's show is the national movement against the Government's impractical, costly and tyrannical policy of censorship of the internet, with
various organisations
holding events around the country on 6 March.
Please visit the
We Are Change meetup page
for information about the Sydney event.
Related Links:
The ethnic cleansing of Palestine exposed
This text will be replaced
Broadcast of February 27, 2010. Part 1 of 1
»
Download mp3:
click here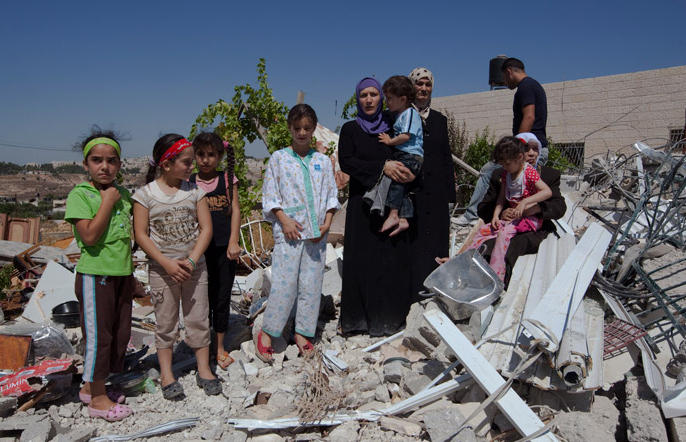 A Palestinian family stands in the remains of their house, demolished by the Israeli authorities in the Beit Hanina neighborhood, 13 July 2009.
More images here
.
Tonight TNRA welcomes Michael Shaik, spokesman for
Australians for Palestine
.
As detailed in their
mission statement
, Australians for Palestine is committed to dispelling the myths and disinformation about Palestine in Australia. "It seeks to communicate the Palestinian narrative from a historical perspective, as well as through the current political developments impacting on Palestinians wherever they are, the Middle East region, and the world at large."
Michael is an Australian who worked as a media coordinator in Gaza for the
International Solidarity Movement
.  In 2003 he was jailed and deported for "unspecified security reasons".
During the interview we examine several facets of the problem of Israeli and Palestininan relations.
We look at the historical origins of the Jewish state, the failures of the recent
United Nations Fact Finding Mission
on the Gaza Conflict, the
Mossad passport controversy
and double standards exhibited by our media and government in relation to documented crimes against humanity perpetrated by the State of Israel, such as the use of
white phosphorous shells
during the 2009 incursion into Gaza.
A very important show - don't miss it!
Related Links: