Silencing The Critics
In 2010 the FBI invaded the homes of peace activists in several states and seized personal possessions in what the FBI--the lead orchestrator of fake "terrorist plots"--called an investigation of "activities concerning the material support of terrorism."
Subpoenas were issued to compel antiwar protestors to testify before grand juries as prosecutors set about building their case that opposing Washington's wars of aggression constitutes giving aid and comfort to terrorists. The purpose of the raids and grand jury subpoenas was to chill the anti-war movement into inaction.
Last week in one fell swoop the last two remaining critics of Washington/Tel Aviv imperialism were removed from the mainstream media. Judge Napolitano's popular program, Freedom Watch, was cancelled by Fox TV, and Pat Buchanan was fired by MSNBC. Both pundits had wide followings and were appreciated for speaking frankly.
Many suspect that the Israel Lobby used its clout with TV advertisers to silence critics of the Israeli government's efforts to lead Washington to war with Iran. Regardless, the point before us is that the voice of the mainstream media is now uniform. Americans hear one voice, one message, and the message is propaganda. Dissent is tolerated only on such issues as to whether employer-paid health benefits should pay for contraceptive devices. Constitutional rights have been replaced with rights to free condoms.
The western media demonizes those at whom Washington points a finger. The lies pour forth to justify Washington's naked aggression: the Taliban are conflated with al Qaeda, Saddam Hussein has weapons of mass destruction, Gaddafi is a terrorist and, even worse, fortified his troops with Viagra in order to commit mass rape against Libyan women.
President Obama and members of Congress along with Tel Aviv continue to assert that Iran is making a nuclear weapon despite public contradiction by the US Secretary of Defense Leon Panetta and the CIA's National Intelligence Estimate. According to news reports, Pentagon chief Leon Panetta told members of the House of Representatives on February 16 that "Tehran has not made a decision to proceed with developing a nuclear weapon." http://www.denverpost.com/nationworld/ci_19978801?source=rss However, in Washington facts don't count. Only the material interests of powerful interest groups matter.
At the moment the American Ministry of Truth is splitting its time between lying about Iran and lying about Syria. Recently, there were some explosions in far away Thailand, and the explosions were blamed on Iran. Last October the FBI announced that the bureau had uncovered an Iranian plot to pay a used car salesman to hire a Mexican drug gang to kill the Saudi Ambassador to the US. The White House idiot professed to believe the unbelievable plot and declared that he had "strong evidence," but no evidence was ever released. The purpose for announcing the non-existent plot was to justify Obama's sanctions, which amount to an embargo--an act of war--against Iran for developing nuclear energy.
As a signatory to the non-proliferation treaty, Iran has the right to develop nuclear energy. IAEA inspectors are permanently in Iran and report no diversion of nuclear material to a weapons program.
In other words, according to the reports of the International Atomic Energy Agency, the US National Intelligence Estimate, and the current Secretary of Defense, there is no evidence that Iran has nukes or is making nukes. Yet, Obama has placed illegal sanctions on Iran and continues to threaten Iran with military attack on the basis of an accusation that is contradicted by all known evidence.
The Murdoch Meltdown
This text will be replaced
Broadcast of July 19, 2011. Part 1 of 1
»
Download mp3:
click here

Rupert and James Murdoch testifying at the Parliamentary Inquiry
Tonight I am joined by Josh Jackson as we explore the wider implications of the News Corp phone hacking scandal. In particular, we look at the future of news and whether this crisis signals the demise of traditional mass media.
We also look at the way in which News Corp's position on the carbon tax and climate change may have made the organisation an enemy of the dominant globalist forces pushing for a price on carbon.
Related Links
Channel Nine's assault on vaccine sceptics decoded
This text will be replaced
Broadcast of June 20, 2011. Part 1 of 1
»
Download mp3:
click here


Ellen Fanning (right) takes on Bronwyn Hancock (left) and Dr. Vera Scheibner (centre).
On 10th June 2011 Channel 9 aired a "60 Minutes" episode which contained a crude piece of propaganda aimed at undermining the credibilty of vaccine sceptics.
The program featured Bronwyn Hancock - a regular guest on TNRA, and Dr. Viera Scheibner, a leading researcher in the anti-vaccination field who has been writing and giving lectures on the subject matter of vaccines and vaccinations since her retirement from the Department of Mineral Resources, New South Wales, Australia in 1987.
Hosted by Ellen Fanning and titled "Getting the Point", the program purported to be an in-depth look at the anti-vaccine movement, but was really nothing more than a crudely crafted character assassination, serving Big Pharma's blatantly fascist agenda of crushing all dissent from mainstream medical practice, and any alternative approaches to health.
In tonight's show I am joined by Bronwyn Hancock who deconstructs, point by point, the lies promulgated by Channel 9 and 60 Minutes.
Please enjoy!
NOTE: We present the following quote in support of Bronwyn's observations about the emergence of polio in the 20th century: "Major polio epidemics were unknown before the 20th century; localized paralytic polio epidemics began to appear in Europe and the United States around 1900" - wikipedia.
Related Links
And we gazed upon the chimes of freedom flashin'
This text will be replaced
Broadcast of March 4, 2010. Part 1 of 1
»
Download mp3:
click here
Tonight we bring you a full round up of the latest news in the
TNRA Twitter stream
, our focus as always being on the war of the strong against the weak, the "haves" against the "have nots", the masters against the slaves.
One of the key topics in tonight's show is the national movement against the Government's impractical, costly and tyrannical policy of censorship of the internet, with
various organisations
holding events around the country on 6 March.
Please visit the
We Are Change meetup page
for information about the Sydney event.
Related Links:
Exploring the hidden truth of HIV and AIDS
This text will be replaced
Broadcast of January 23, 2010. Part 1 of 1
»
Download mp3:
click here

In tonight's show we bring you a gripping interview with American film maker Brent Leung, whose documentary on AIDS,
House of Numbers
, has collected a swag of awards at film festivals across the United States.  The interview was conducted on the
Radio Skid Row 88.9 FM
breakfast show in Sydney on 21 Jan 2010.
The film explores a controversy which has been all but hidden from the general public due to blatant censorship in mainstream media over several decades, and consists of a series of interviews with
some of the most distinguished biomedical scientists of our age
, including two Nobel Prize winners.
At its core the controversy over AIDS is easy to state: there are many qualified experts who vigorously assert the HIV does not cause AIDS.
This claim however belies deeper questions about whether AIDS is really a disease at all, since the label is applied in different countries based on quite different criteria. An added complication is the fact that there are major uncertainties about whether the HIV anti-body tests actually work, which has led some scientists to question the fundamental existence of the HIV virus.
The AIDS controversy may be an obscure and perplexing scientific problem, but the politics of AIDS is a reality which affects billions of people all over the world, leading to public policies which, if based on flawed science, may have caused the death of millions by the use of highly toxic chemical treatments.
Nobel Prize winner Luc Montaigner states in the film that AIDS in Africa could be eradicated by improved nutrition and the provision clean drinking water instead of costly and unproven programs of mass medication and vaccination. This approach was also advocated by former president of South Africa, Thabo Mbecki, who was
pilloried in the press as an "AIDS Denialist"
.
This broadcast is one of the most important we have done at TNRA - please share it around and take a good look into the issues raised.
Related Links
Mass media deception and Schapelle Corby
This text will be replaced
Broadcast of October 7, 2009. Part 1 of 1
»
Download mp3:
click here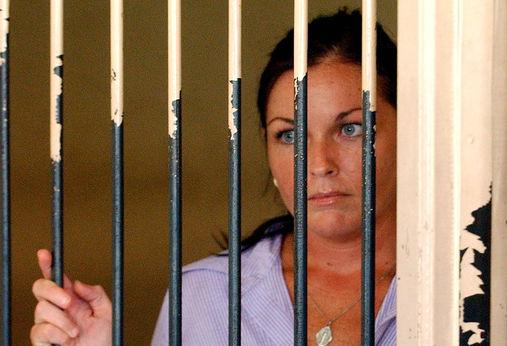 In tonight's program we continue our investigation of the Schapelle Corby case, which we began in
an earlier podcast
.
I have as my guest Schapelle's uncle, Shun Hatton, who joins us from Darwin.
Tonight we examine in depth evidence which suggests that mainstream media organisations engaged in a deliberate campaign to discredit Schapelle and her family, and we present the startling revelation that this campaign of vilification was orchestrated at the highest levels of government, with active collusion from Australia's public broadcaster the
Australian Broadcasting Corporation (ABC
).
In particular we focus on the allegations made by investigative reporter John Stewart, in a Lateline program aired on 4 July 2008, which asserts that
Schapelle's father was involved in the drug trade
. When originally broadcast these assertions were offered as "facts".
The ABC later acknowledged that they "should have made it clear that these were allegations, not facts", however this retraction did little to reverse the massive effect on public opinion caused by the original program.
Today marks the fifth anniversary of Schapelle's incarceration in Bali. Her health
is deteriorating rapidly
. Clearly there is more than enough "reasonable doubt" in this case to warrant major diplomatic efforts to have Schapelle returned to Australia. Instead we have seen a carefully crafted campaign to turn public opinion against her - and the only plausible reason for this is political expediency.
We all suffer as a result of this assault on our democracy and human rights.

http://www.youtube.com/watch?v=ZmJBTK-fpOk
|
PART 2
More links:
The Schapelle Corby files
This text will be replaced
Broadcast of September 16, 2009. Part 1 of 1
»
Download mp3:
click here
Schapelle Corby
became a household name in Australia after her arrest in 2004 on charges of importing 4.2 Kg of marijuana into Bali.
Her subsequent trial and guilty verdict were covered extensively in the news, and in 2005 there was a groundswell of support from all over Australia due to the inconsistencies in the evidence against her, the main one being that the street value of marijuana in Bali is roughly one eighth of the Australian value. Why would someone take enormous risks to import a drug into a foreign country for a massive loss?
The weakness of the case against Schapelle was compounded by the fact that the Indonesian prosecutors could not offer a single piece of forensic evidence to support their case, despite repeated requests from Corby's defense team. The marijuana was not tested for its origin, finger prints were not taken and CCTV footage was mysteriously unavailable.
The case against Schapelle was based exclusively on circumstantial evidence, bolstered by (disputed) claims that her behaviour during the initial search demonstrated guilt.
The final twist was a "trial by media" which occured after Australian television program "Today Tonight" 
payed Jodie Power $100,000 cash
to air extremely damaging allegations about Schapelle's sister Mercedes and the Corby family.
In May 2008,
a New South Wales Supreme Court jury
found that Channel Seven defamed Mercedes Corby, after which
Seven Network settled
the case for an undisclosed sum.
Schapelle's mental state is reported to have deteriorated dramatically in the past year. Psychiatrist Jonathan Phillips
visited Schapelle in jail earlier this year
, and described her condition as follows:
"She is lost in her own bewildering world where fantasy, hallucinations and bizarre ideas dominate her mind... I really fear for her."

"I know from experience that her illness will not get any better in the current situation, and will probably worsen with the risk of calamity."

"Whether she's innocent or guilty, her needs are medical."

"She is in huge trouble."

"I've never known a similar situation before and the things that might go wrong are beyond reckoning."
Tonight TNRA welcomes Roy Reeves, a close friend of the Corby family, to discuss these issues and the miscarriage of justice which now threatens Schapelle's life.
http://www.youtube.com/watch?v=CYCuzE16tQE
http://www.youtube.com/watch?v=Sdd4ae6JZ8c
Links for tonight's interview:9/11 links: