The pharmacracy exposed, with Thomas Szasz
This text will be replaced
Broadcast of January 2, 2013. Part 1 of 2
»
Download mp3:
click here
This text will be replaced
Broadcast of January 2, 2013. Part 2 of 2
»
Download mp3:
click here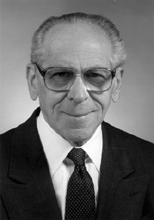 In the second hour of today's show we bring you some audio clips from the late Dr. Thomas Szasz, psychiatrist, philosopher and intellectual giant of the modern era.
Szasz was well known for his critique of biochemical reductionism in psychiatry, but it is interesting to note that he was also a libertarian who passionately believed in the concept of self-ownership and the rights of the individual. Szasz did not see any legitimacy in the the way the State regulates our access to drugs, and the lectures we bring you today highlight some of his ideas in this area.
Inasmuch as we have words to describe medicine as a healing art,
but have none to describe it as a method of social control or political rule,
we must first give it a name. I propose that we call it pharmacracy, from the
Greek roots pharmakon, for 'medicine' or 'drug,' and kratein, for 'to rule' or
'to control.' ... As theocracy is rule by God or priests, and democracy is rule
by the people or the majority, so pharmacracy is rule by medicine or physicians.

--Ceremonial Chemistry: The Ritual Persecution of Drugs, Addicts, and Pushers,
by Thomas Szasz, (Garden City, NY: Doubleday, 1974), p. 139.)
More information on this topic can be found in the book Our Right to Drugs: The Case for a Freemarket.
In the first hour of the show we review some of the key themes which preoccupy TNRA, and take a close look at draconian changes to the family benefit which will save the government vast amounts of money. We propose that these changes were needed in order to fund the celebrated carbon tax compensations doled out to low income Australians last year.
Well, the money had to come from somewhere!
Related Links
Rochelle Macredie on legal aspects of the Wikileaks case
This text will be replaced
Broadcast of December 14, 2010. Part 1 of 1
»
Download mp3:
click here
Today it's my honour to have lawyer Rochelle Macredie back on the show for a full hour.

During the show we take a detailed look at the legal questions surrounding the arrest of Julian Assange and the possibility of his being extradited to the US to face espionage charges.

As the show goes to air today Assange is due to appear in court to appeal for his release on bail. The legality of his detention is increasingly being questioned, since he has not actually been charged with a crime, but rather is wanted for questioning.
Lady Ludford MEP, the Liberal Democrat European justice and human rights spokeswoman, claimed the arrest warrant system, which she said she supported, was being used by Sweden to carry out a fishing expedition. Sweden had yet to formally charge Assange with any offence.

In a letter to the Guardian, Ludford wrote that past cases showed that it was "not a legitimate purpose for an EAW to be used to conduct an investigation to see whether that person should be prosecuted". She added: "Normal cross-border cooperation on collection of evidence or interrogation of suspects called 'mutual legal assistance', using for example video-conferencing or a summons for temporary transfer of a suspect, should be used when more appropriate. "I urge the UK courts to refuse to allow the Assange EAW to be a fishing expedition without a pending actual prosecution. EU rules should be properly respected so that the integrity of the European arrest warrant process is protected."
- source
Amy Goodman interviews Daniel Ellsberg on the Assange case:

---

In the second half we take a look at issues in mental health and human rights affecting Australians.

NOTE:
Rochelle Macredie works for Oliveri Lawyers in East Sydney who practise in a variety of areas including criminal law, mental health advocacy, family law, commercial law, wills and probate, equity and involuntary vaccination matters. Rochelle can be contacted on the following numbers: 02 9360 3993 / 0407 896 832.

The first consultation is free.

Related Links:
Psychiatrists gone wild: 'psychosis risk syndrome'
This text will be replaced
Broadcast of July 21, 2010. Part 1 of 1
»
Download mp3:
click here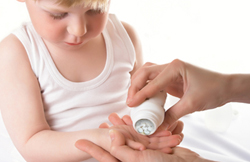 Tonight's show features two excellent interviews.
In the first half I am joined by Kim Cullen from the
Citizens Committee on Human Rights
to discuss the implications of 'Australian of the Year',
Patrick McGorry's
plan for pre-drugging children with powerful psychotropic medication as a preventive treatment against mental illness.
Our discussion centers on a
recent article
authored by Jan Eastgate which gives insight into the impact of these policies in Australia.
As indicated in the following article from
Psychology Today
, this new medical label could lead to a staggering 90%  misdiagnosis rate:
Even in the most expert of hands (ie in very highly selected research clinics), at least two of three people who get the diagnosis do not go on to become psychotic. Of great counterintuitive interest, the longer the research clinic operates the lower becomes its rate of correct identification. With time and spreading reputation, the clinic attracts increasingly heterogeneous referrals- so that it is more difficult to discriminate from among them those who are truly at risk for psychosis.

What would be the misidentification rate once the diagnosis became official and was applied in the real world? No one can say for sure, but two thirds is certainly a lower limit of misidentification. There are several reasons to believe that the ratio of wrong diagnoses would actually be much higher: 1)the raters in general practice would be much less expert than specialists in research clinics; 2) the "patients" would be closer to normal and harder to discriminate; and, 3)drug company

marketing

would influence

parents

and clinicians to be especially alert to any strangeness in teenagers. It has been estimated that the false positive rate would jump from about 70 percent in specialty clinics to about 90 percent in general practice. This means that as many as an astounding nine in ten individuals identified as "risk syndrome" would not really be at risk for developing psychosis.
- Psychology Today | 18 March 2010
In the second half of the show I am joined by Apollo sceptic and film maker Jarrah White.
Jarrah has made numerous short documentaries which are all
posted on youtube
. Jarrah claims that the Apollo Moon missions were faked, and he has compiled an impressive amount of evidence to this effect.
I leave final judgment on this topic to the discretion of our listeners!
Tonight's show was highly enjoyable and I'm sure you'll find it worthwhile listening.
Related Links: