Guilty until proven innocent - the oppressive system of AVOs exposed
This text will be replaced
Broadcast of March 6, 2013. Part 1 of 2
»
Download mp3:
click here
This text will be replaced
Broadcast of March 6, 2013. Part 2 of 2
»
Download mp3:
click here
In tonight's show we take a look at the travesty of justice known as the Apprehended Violence Order (AVO).
An AVO is a restraining order which compels an 'alleged' violent person to stay away from an 'alleged' victim. In a strange exception of the norms of criminal justice , when an AVO is issued the concept of 'burden of proof ' changes it's meaning:
The burden of proof is lower for an application for an AVO than for other criminal matters. Instead of the complainant having to prove their fear beyond reasonable doubt, they need to prove it on the balance of probabilities. - source
In practice this often results in the accused being forced to 'prove innocence' in order to have the AVO dropped, since all that is required for the AVO to be upheld is for the court to be convinced that the 'protected person' is fearful that the 'defendant' will commit an act of personal violence, intimidate, or stalk the 'protected person'.
More information about the consequences of an AVO can be found here.
My guest in the first hour, Neill, brings us his personal experience of an AVO. His story will surely rouse you into outrage over the way in which the legal system in Australia is geared to facilitating lies, corruption and perjury - allegedly in the cause of protecting the weak, but in reality facilitating a regime of oppression of men.
My 2nd hour guest David Zwolski brings us some inside information on the machinations of the Zeitgeist movement. David was formerly the lead coordinator of the Zeitgeist movement in Australia, but has since distanced himself from the movement.
Our discussion covers David's experience with the movement as well as his views on issues such as sustainability, population growth and the future of civilisation.
Related Links
The pharmacracy exposed, with Thomas Szasz
This text will be replaced
Broadcast of January 2, 2013. Part 1 of 2
»
Download mp3:
click here
This text will be replaced
Broadcast of January 2, 2013. Part 2 of 2
»
Download mp3:
click here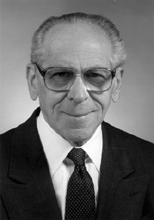 In the second hour of today's show we bring you some audio clips from the late Dr. Thomas Szasz, psychiatrist, philosopher and intellectual giant of the modern era.
Szasz was well known for his critique of biochemical reductionism in psychiatry, but it is interesting to note that he was also a libertarian who passionately believed in the concept of self-ownership and the rights of the individual. Szasz did not see any legitimacy in the the way the State regulates our access to drugs, and the lectures we bring you today highlight some of his ideas in this area.
Inasmuch as we have words to describe medicine as a healing art,
but have none to describe it as a method of social control or political rule,
we must first give it a name. I propose that we call it pharmacracy, from the
Greek roots pharmakon, for 'medicine' or 'drug,' and kratein, for 'to rule' or
'to control.' ... As theocracy is rule by God or priests, and democracy is rule
by the people or the majority, so pharmacracy is rule by medicine or physicians.

--Ceremonial Chemistry: The Ritual Persecution of Drugs, Addicts, and Pushers,
by Thomas Szasz, (Garden City, NY: Doubleday, 1974), p. 139.)
More information on this topic can be found in the book Our Right to Drugs: The Case for a Freemarket.
In the first hour of the show we review some of the key themes which preoccupy TNRA, and take a close look at draconian changes to the family benefit which will save the government vast amounts of money. We propose that these changes were needed in order to fund the celebrated carbon tax compensations doled out to low income Australians last year.
Well, the money had to come from somewhere!
Related Links
World Roundup with Damon Crowe
This text will be replaced
Broadcast of October 17, 2012. Part 1 of 2
»
Download mp3:
click here
This text will be replaced
Broadcast of October 17, 2012. Part 2 of 2
»
Download mp3:
click here
Our first hour guest in today's show is Damon Crowe. Our discussion ranges through many issues affecting the world today, with an emphasis on the warped psychology of the manipulators who run our global financial systems.
In hour 2 we bring you a shocking story of medical tyranny from Australia. The cases we describe illustrate the degree to which the government, child protection services and public hospitals are colluding to strip parents of their basic rights. These authorities routinely remove children from loving and caring families, causing severe emotional distress and compounding medical problems.
The effects of these catastrophic policies will be long lasting and clearly as damaging as anything we heard of in a past era. The stolen generations have never ended. They have simply been packaged differently.
Related Links
World Roundup with George Georgios
This text will be replaced
Broadcast of June 28, 2012. Part 1 of 2
»
Download mp3:
click here
This text will be replaced
Broadcast of June 28, 2012. Part 2 of 2
»
Download mp3:
click here
Today we bring you a show which covers a wide range of stories from around the world, including news on all the latest annoying Nanny State measures which our listeners have come to expect from TNRA.
Some topics covered include the introduction of high tech surveillance drones in Queensland, forensic science fraud, government legal threats over anti carbon tax posters the release of genetically engineered mosquitoes to "protect" people from degue fever, the "revised" swine flu death toll, and a report on the Rio Summit from Chistopher Monckton.
For part of the show I am joined once again by George Georgios.
Please enjoy!
Related Links
Obama Signs the NDAA Citizen Arrest Act
This text will be replaced
Broadcast of January 6, 2012. Part 1 of 1
»
Download mp3:
click here

Obama signing the National Defense Appropriations Act
Tonight we look at a variety of local and international stories, with a focus on the ominous passing of the National Defense Appropriations Act (NDAA). The Act allows for the military detention of American citizens without due process, about which writer and activist Naomi Wolf has this to say:
Our leaders appear to be supporting this bill thinking that they will always be what they are now, in the fading light of a once-great democracy — those civilian leaders who safely and securely sit in freedom and DIRECT the military. In inhabiting this bubble, which their own actions are about to destroy, they are cocooned by an arrogance of power, placing their own security in jeopardy by their own hands, and ignoring history and its inevitable laws. The moment this bill becomes law, though Congress is accustomed, in a weak democracy, to being the ones who direct and control the military, the power roles will reverse: Congress will no longer be directing and in charge of the military: rather, the military will be directing and in charge of individual Congressional leaders, as well as in charge of everyone else — as any Parliamentarian in any society who handed this power over to the military can attest.

Perhaps Congress assumes that it will always only be 'they' who are targeted for arrest and military detention: but sadly, Parliamentary leaders are the first to face pressure, threats, arrest and even violence when the military obtains to power to make civilian arrests and hold civilians in military facilities without due process. There is no exception to this rule. Just as I traveled the country four years ago warning against the introduction of torture and secret prisons – and confidently offering a hundred thousand dollar reward to anyone who could name a nation that allowed torture of the 'other' that did not eventually turn this abuse on its own citizens — (confident because I knew there was no such place) — so today I warn that one cannot name a nation that gave the military the power to make civilian arrests and hold citizens in military detention, that did not almost at once turn that power almost against members of that nation's own political ruling class. This makes sense — the obverse sense of a democracy, in which power protects you; political power endangers you in a militarized police state: the more powerful a political leader is, the more can be gained in a militarized police state by pressuring, threatening or even arresting him or her.
I am joined in the second segment by John Bursill, who reports on some new research from the Journal of 9/11 Studies.
Related Links
Those who make peaceful revolution impossible
This text will be replaced
Broadcast of August 24, 2011. Part 1 of 1
»
Download mp3:
click here
"Those who make peaceful revolution impossible will make violent revolution inevitable" - these famous words of JFK are more resonant today than ever.
What can we do to bring about peaceful revolution? How can we stir the masses to stand up against the bullies and the tyrants? That is the theme of today's show.
In particular we look at the unfolding catastrophe in Libya and, on the domestic front, the rising tide of anger against the Labor government over the carbon tax which is due to be passed into legislation during this sitting of parliament.
Is it time to take action? If so, what form should that take?
This is an open question and we welcome comments and suggestions from our listeners.
Related Links
A dark satire comes to life: David Cameron's speech to Parliament
This text will be replaced
Broadcast of August 12, 2011. Part 1 of 1
»
Download mp3:
click here
U.K. Prime minister David Cameron has announced sweeping new powers to be given to police to curb violence and restore law and order in the country.
Many of the themes in his speech before Parliament on 11 August are reminiscent of the film "V for Vendetta", which is a satirical depiction of a totalitarian society ruled by a corrupt elite who keep the population in a state of abject fear and dependence through engineered crises and state terror.
Tonight we bring you the audio from that speech with commentary.
In the second half we are joined by Chris Tolland (2RSR Radio Sydney) to reflect upon and discuss the questions and concerns raised by the impending crackdown in the UK.
Please enjoy and share!
Related Links
Fascism Then and Now: A Special Report by Hereward Fenton
Since the September 11 2001 terrorist attacks many western countries have experienced an erosion of the freedom which I was brought up to believe was a guaranteed, non-negotiable part of modern society. In retrospect it appears that this freedom was only ever attained tentatively and required constant vigilance in order to prevent us slipping back into more barbaric forms of social organisation.
PART 1

http://www.youtube.com/watch?v=eagn7i5qhYw
This backsliding has led to the global re-emergence of social and economic trends which I am calling fascist, although to the casual observer these may seem to have little in common with classic fascism of the early 20th century.

It is only by studying the underlying mechanisms of social control and economic manipulation that the current trends can be properly understood. This video identifies some of those trends with sources you can easily verify through an internet search.
PART 2

http://www.youtube.com/watch?v=-lft1yLU9E4

It is hoped that this video will serve as a wake-up call and a warning to those who are still slumbering in ignorance of the approaching catastrophe.

If you agree with this video and find it insightful, please share it, preferably with those who are not yet awake to the threat which we face.
You are free to copy this video and redistribute in any format.

This video contains excerpts from Leni Riefenstahl's "Triumph of the Will" and Newsreel footage from WWII - reproduced under "fair use" terms.

Music is from "Carmina Burana", by Karl Orff.
Hereward Fenton
The air traveller's dilemma: X-ray strip search or degrading groin grope?
This text will be replaced
Broadcast of November 17, 2010. Part 1 of 1
»
Download mp3:
click here
Remember the days when taking a commercial airline flight was an exciting, fun experience? Well those days are long gone, and the discomfort factor is set to get a whole lot worse. With the widespread introduction of naked body scanners and "enhanced patdowns" this year air travel in America has come to resemble a prisoner exchange program. Air travellers (including toddlers) can now expect to be groped during pat-downs, or threatened, hand-cuffed and sued if they refuse to submit to one of either mutagenic x-ray scans or hands-on molestation by airport security personnel.

The world's largest pilot's association has boycotted full-body scanners, while passengers have likened the new enhanced pat-down technique to "foreplay". Indeed, the problem has got so bad that many air-travellers have now decided they would rather give up flying altogether than submit to these indecencies.

Tonight we bring you all the latest news from this unfolding debacle, including the hopeful signs that top legislators are now moving to have these violations of human rights legally abolished.

Also in tonight's show we cover the latest incremental steps towards tyranny in Australia with new anti-terror amendments giving the police the ability to search your home without a warrant.

We also cover the Federal government's last desperate push to ram a carbon tax down the throat of an increasingly uncooperative populace, and in doing so resorting to blatant bullying and direct threats, exemplified in a recent opinion piece by Julia Gillard in the Sydney Morning Herald titled "Carbon price now or we'll pay later".

Thanks for listening!

Related Links
Aussies Wanna KISS!
This text will be replaced
Broadcast of November 3, 2010. Part 1 of 1
»
Download mp3:
click here
Tonight we welcome Rachel Emmes, author of "AUSSIES wanna KISS" (Keep It Simple Stupid), a new book which outlines problems and suggests solutions to the growing power of the "corporatocracy" and loss of true democracy in Australia.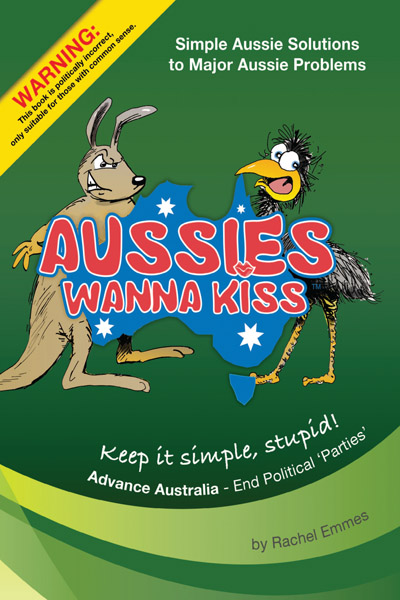 This is a very important interview which we urge you to share with as many people as possible.

FROM THE PRESS RELEASE:
Aussies appreciate and desperately want to grasp opportunities to Advance Australia for the benefit of every Australian, now and for the future. They want transparency, accountability and a common sense Government operating for them - not just the privileged few. In her newly published book, AUSSIES wanna KISS, author Rachel Emmes gives Aussies an eye-opening read that unveils answers to questions about the real story behind Australia's economy, government, bureaucracy, and more. Alarming "Effects and their Causes" behind what is damaging the lives of Australians, Americans and people living in other democracies and how this can be turned around. She says, "Many of the concepts and ideas are not unique and are in fact timeless, proven methods. Common sense concepts which the majority of Australians want to see implemented and achieved by a government working for us".

Rachel has an excellent grasp of the economic and political machinations which have led to our current crisis of democracy - but perhaps more importantly she has a positive outlook and wants to bring people together to bring about positive change.

Please take a moment to view the petition and, if you like what you see, get the book (AU$39.99).

Hope you enjoy the show!

Related Links