Son of Climategate
This text will be replaced
Broadcast of November 23, 2011. Part 1 of 1
»
Download mp3:
click here
After two years, the climategate scandal has erupted once again, with a new tranche of embarrassing emails from the world's top climate researchers now spreading virally across the net. The release of these emails seems timed to overshadow the upcomng Durban conference in the same way the previous release preceded the COP 2009 conference.

Chris Smith speaks with Shadow Climate Change Minister Greg Hunt about the leaked emails casting doubt on the science of climate change.
The climate science establishment has predictably hit back with a swift and savage rebuttal:
Michael Mann, director of the Earth System Science Centre at Penn State University and a scientist whose name appears in several of the emails, dismissed the latest email release as "truly pathetic". He instead said the hackers were "agents doing the dirty bidding of the fossil fuel industry know they can't contest the fundamental science of human-caused climate change. So they have instead turned to smear, innuendo, criminal hacking of websites, and leaking out-of-context snippets of personal emails in their effort to try to confuse the public about the science and thereby forestall any action to combat this critical threat. Its right out of the tried-and-true playbook of climate change denial."
In tonight's show Josh Jackson joins us to mull over this news and other matters of public importance.
Please enjoy!
Related Links
The "communitarian" world view (for climate dummies)
This text will be replaced
Broadcast of November 15, 2011. Part 1 of 1
»
Download mp3:
click here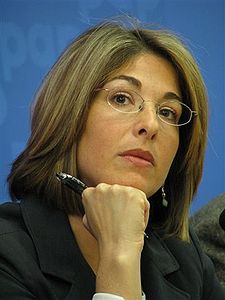 On tonight's show we take a look at a recent article by Naomi Klein titled "Capitalism vs. the Climate". In a key passage, Klein states the following:
"Those with strong 'egalitarian' and 'communitarian' worldviews (marked by an inclination toward collective action and social justice, concern about inequality and suspicion of corporate power) overwhelmingly accept the scientific consensus on climate change. On the other hand, those with strong 'hierarchical' and 'individualistic' worldviews (marked by opposition to government assistance for the poor and minorities, strong support for industry and a belief that we all get what we deserve) overwhelmingly reject the scientific consensus."
This appears to be an admission that the views of the left and the right on climate change are shaped more by their political ideals than by any regard for science based evidence. However, as we have been at pains to demonstrate on this show, the truth is the only thing that really matters, and the attempt to make climate science a political tool to serve agendas for social change is both a betrayal of science and of public trust in scientists. As such it can only be seen as anathema to freedom, democracy and science itself.
Nonetheless this style of thinking, which Klein describes as "communitarian", appears to be very influential and many believe that it is the way of the future.
In part 2 Steph from Occupy Sydney returns to the show to talk about his recent experiences with the group. After the arrest of many of the risk taking free thinkers, he asserts that the movement is now dominated by collectivst "group think", in which all individual expression is suppressed.
A great show!
Related Links
Interview with Joanne Nova
This text will be replaced
Broadcast of October 20, 2011. Part 1 of 1
»
Download mp3:
click here
Tonight we welcome Joanne Nova to the show.
Joanne is one of Australia's most articulate and outspoken climate sceptics. Her website is an international hub for informed discussion on questions of climate, carbon trading and the economy.
Joanne's husband, Dr. David Evans, is a mathematician and engineer, with six university degrees including a PhD from Stanford University, who formerly worked at the Australian Greenhouse office (now the Department of Climate Change), modeling Australia's carbon in plants, debris, mulch, soils, forestry and agricultural products. Together, Joanne and her husband have lectured extensively across the country on why the carbon tax is a flawed solution to a non-existent problem.
In tonight's discussion Joanne talks about the reasons why she became sceptical of mainstream climate science, and gives us her opinion on the possiblility of rolling back the carbon tax. We also talk about the Occupy Australia movement and our hope that this popular movement may come to realise that "carbon trading" is an extremely dubious commodity market overseen by a predatory and corrupt banking system - the very thing they are protesting against.
From Joanne's website:
Jo Nova is a science communicator, she's presented science on TV, radio, on stage, in cartoons, exhibitions, reports and now in her blog which over 200,000 people visited in 2009.

After winning prizes in her science degree in molecular biology, Joanne joined the Shell Questacon Science Circus and spent five years touring Australia first as a performer, then as manager of the half million dollar exhibition with a team of twelve. As an associate lecturer at ANU Joanne helped to develop the Graduate Diploma in Science Communication in its earliest years.

In the last two years Joanne has focused on the science of monetary systems, financial history, the gold market, and has also become heavily involved in communicating the science of carbon's role in Climate Change. Joanne attended the UNFCCC in Bali Dec 07 as a delegate, has spoken in New York at the International Climate Change Conference, and to Staffers of the US Senate in Washington, as well as to Australian leaders of business and banking at Consilium, for the Centre for Independent Studies.

Over 220,000 copies of The Skeptics Handbook have been published, printed and distributed in the US, Australia, NZ and Sweden. It was done entirely pro bono, and volunteers have translated it into French, German (twice), Swedish, Norwegian, Finnish, Turkish, Japanese, Danish, Portuguese, Balkan, Spanish and Thai. Italian, Lao, Slovenian and Dutch versions are coming.
In the final segment of the show I am joined on the phone by protester Steph, directly from the the Occupy Sydney rally at Martin Place. In this bombshell interview Steph confirms that the movement is being co-opted and infiltrated by the Green Left, exactly as we described in our previous show.
The good news is that many of the people at the protest are awake to what is going on, and are working hard to keep the group open and, as Steph puts it, beyond the left/right paradigm, which is merely a tool for the oligarchy to keep people controlled and divided.
I hope you enjoy tonight's show!
Related Links
Occupy Australia - has this movement been hijacked by the green left?
This text will be replaced
Broadcast of October 17, 2011. Part 1 of 1
»
Download mp3:
click here
Tonight I am joined by Craig Stanford to reflect on the occupy Reserve Bank protest which we filmed on 15 October 2011.
In our discussion we look at some of the techniques being used to create "group consciousness" at the protests here and overseas, such as hand signs and chanting, and we ask whether such tendencies are supportive of human freedom.
Although the protesters claim they are the 99%, our finding is that they are largely made up of anti-capitalist, socialist, collectivist and eco-fascist minorites within our society.
There was no sign of the huge anti-carbon tax movement, which, according to many polls, represents the views of the vast majority of Australians.

Speakers at the event were heavily promoting the "action on climate change" mantra, and the strong presence of the socialist alliance and green left weekly further reinforces the impression that this movement is essentially owned by the radical left.
Does the socialist flavour we saw in Sydney reflect the tendencies of the wider global movement? According to Charles Gasparino of the Murdoch-owned New York Post,
It's not an overstatement to describe Zuccotti Park as New York's Marxist epicenter. Flags with the iconic face of the Marxist revolutionary Che Guevara are everywhere; the only American flag I saw was hanging upside down. The "occupiers" openly refer to each other as "comrade," and just about every piece of literature on offer (free or for sale) advocated socialism in the Marxist tradition as a cure-all for the inequalities of the American economic system.
In Rome, the violence has been blamed on left-wing groups, which is predictable, but possibly an attempt to demonise groups which the government wishes to suppress.
Overall, there is still much potential for this movement to become a force for positive change, but there is also a huge opportunity for it to become merely another vehicle for those who think they can steer human civilsation in a particular direction.
Under the title "Why are we outside the Reserve Bank of Australia?", Occupy Sydney features this comedy sketch from 2008.
The "occupy" groups have been conducting what they call "general assemblies", a term reminiscent of the United Nations.
The Sydney group has stated:
The GA works on a basis of consensus decision making, and therefore is the only accurate way of representing what the entire group wants the world to know. The Occupy Sydney general assembly at Martin Place aims to provide a forum for all voices to be heard and are constantly learning better ways to be inclusive of all perspectives.
Related Links
How to defeat the carbon tax
This text will be replaced
Broadcast of October 10, 2011. Part 1 of 1
»
Download mp3:
click here
Today TNRA welcomes Tempe Harvey to the show.
Tempe Harvey, who has a Master of Laws, practised for 11 years as a solicitor and currently works full-time in her role as a mother of four children in Brisbane.

Her interest in politics led her to found Kids First Parent Association of Australia in 2009, to lobby the federal government to end childcare funding discrimination against the majority of families opting for parent care.

On the economic front, Tempe is dedicated to defeating both the Carbon Tax and the political party behind it, The Greens. To this end, she has designed a simple, highly effective, low cost campaign to do so.
Tempe has developed some excellent techniques for creating mass awareness, and she discusses some of these on the show.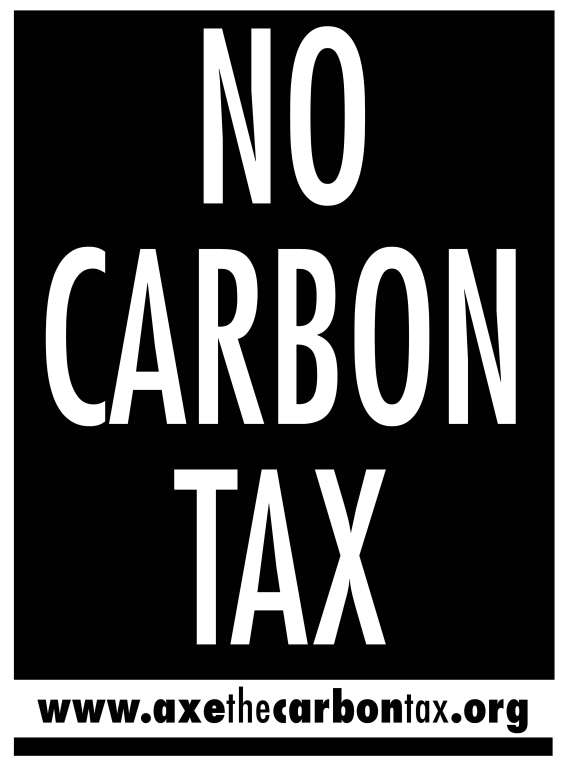 We also take a look at the unfolding occupy Australia movement which is due to launch protests in a number of capital cities across the country this week. Is this truly a movement of the people, or is it another controlled opposition with a socialist flavour?
All this and more covered in today's show!
Related Links