Charles Darwin debunked!
This text will be replaced
Broadcast of March 29, 2012. Part 1 of 1
»
Download mp3:
click here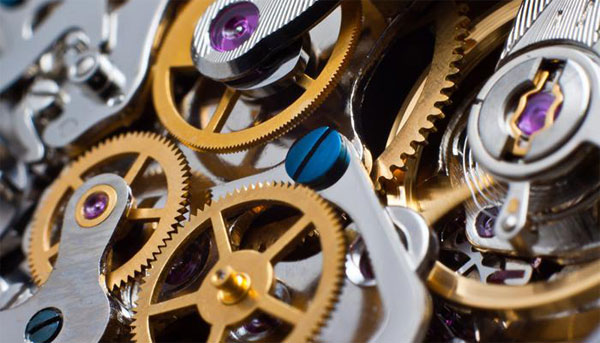 Today's show contains 2 excellent interviews and audio clips from a recent anti-war protest held in Sydney.
In the first half of today's show we bring you an interview with Chris Emery and Holland Van den Nieuwenhof discussing their stunning film A Noble Lie, which exposes the cover-up and government complicity in the 1995 Oklahoma bombing.
The second hour guest is Craig Isherwood, Secretary of the Citizens Electoral Council, a political party in Australia with links to Lyndon La Rouche. Craig presents an in depth critique of Darwinian evolution, and illustrates the connection between Darwin's theory and the "oligarchical principle" which underlies the agendas of eugenics, the Nanny State and the environmental movement. Craig debunks claims that the planet faces a catastrophe as a result of Malthusian population growth and steps us through some alternative theories of macro evolution which posit a creative principle in the universe in contrast to the purely random "blind watch maker" idea which is prevalent in mainstream biology.
Related Links
The Oklahoma bombing revisited: interview with filmmaker Chris Emery
This text will be replaced
Broadcast of October 30, 2010. Part 1 of 1
»
Download mp3:
click here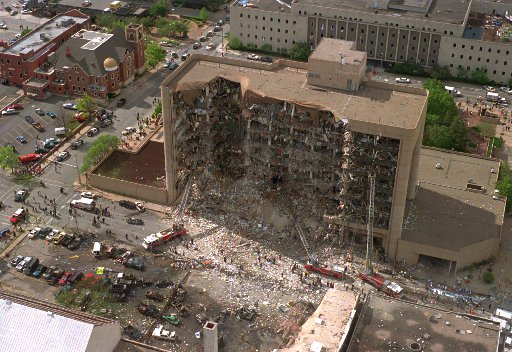 Before 9/11 there was the Oklahoma bombing - a devastating terrorist attack which killed 168 people, including 19 children under the age of 6. The attack took place on April 19, 1995 and was quickly pinned on Gulf War veteran Timothy McVeigh who, it is said, planned and executed the attacks with the help of one other man Terry Nichols.

McVeigh was found guilty on eleven counts of murder and conspiracy and was executed by lethal injection on June 11 2001.

It was also claimed that McVeigh was a survivalist and anti-government constitutionalist, claims which would forever stamp such dissident groups with the taint of mass murder.
McVeigh wore a printed T-shirt with the motto of the Commonwealth of Virginia, Sic semper tyrannis ("Thus always to tyrants", which was shouted by John Wilkes Booth immediately after the assassination of Abraham Lincoln) and "The tree of liberty must be refreshed from time to time with the blood of patriots and tyrants" (from Thomas Jefferson). - wikipedia
My guest today, Chris Emery, discusses his film "A Noble Lie" which exposes many of the inconsistencies and outright lies in the official OKC bombing story - one of the most glaring being the confirmed presence of multiple explosive devices in the building (see footage below).

A Noble Lie - Oklahoma City 1995

Noble Lie: a myth or untruth knowingly told by the elite to maintain social harmony, or the social position of that elite.

The 1995 bombing in Oklahoma City was a direct blow to the heart of America. 168 people were killed, including nineteen children. For years following the bombing, thousands of victims' family members, survivors, rescuers, and ordinary Americans, have questioned the official explanation for that tragedy. Largely ignored by the government and censored by the mainstream media, these questions will not go away until history records the whole truth and justice is rendered for all.

A Noble Lie is the culmination of years of field research, interviews and investigative reporting conducted by independent journalists and ordinary citizens in their quest to find the truth. At times risking their lives and their sanity, the evidence they have uncovered threatens to blow the lid off of the official story of the bombing.


http://www.youtube.com/watch?v=NWwrEEP8EBk

In today's show we also cover a variety of breaking stories on climate change, terrorism and the Afghanistan war.

Related Links
9/11 conspiracy discussed on the floor of Parliament
This text will be replaced
Broadcast of October 20, 2010. Part 1 of 1
»
Download mp3:
click here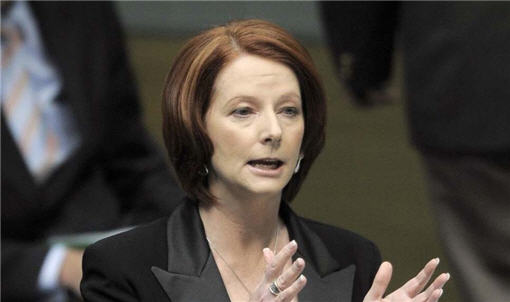 Unionist's 9/11 comments stupid and wrong: Gillard | ABC News.
Julia Gillard has now gone on record in Federal Parliament saying that the substantive claims of the 9/11 truth movement are "stupid and wrong", and tonight we bring you full story behind these developments.
Previously Kevin Bracken, who is the Victorian secretary of the Maritime Union of Australia and president of the Victorian Trades Hall Council,
called in to ABC talkback radio
in Melbourne to say that "the official story doesn't stand up to scientific scrutiny".
The radio host John Faine reacted with dismay and went on to call Mr. Bracken a "nutter" and an "extremist". However it subsequently became clear that
these views had been debated
by the union and the Trades Hall Council and both bodies had passed motions on the issue. Nonetheless, the focus of media and political attention has been on Kevin Bracken at a personal level, which is clearly a smokescreen tactic to divert attention from the fact that there is a massive worldwide movement for a new inquiry into the 9/11 attacks.
BREAKING NEWS (21 Oct 2010)
:  "
Trades Hall president Kevin Bracken stands by his 9/11 conspiracy
"
This morning Mr Bracken phoned into Faine's program again for a right of reply.
He said he wasn't phoning as the president of the Trades Hall council or as secretary of the Maritime Union of Australia.
Mr Bracken stood by his comments and said he had the support of 50 per cent of the community.
He also attacked Faine, claiming he was ridiculed on yesterday's program.
"Unfortunately cowards like yourself have set the political agenda in this country for too long," said Kevin Bracken.
"I won't be cowered down to bullies like yourself." - source
In tonight's show we bring you a swag of other Australian news on a variety of topics which I'm sure you will find interesting.
We finish with a trailer for a forthcoming documentary on the 1995 Oklahoma Bombing (see below) made by Chris Emery, who we hope to have on the show next week.
http://www.youtube.com/watch?v=mZt4SACTIq8
UPDATE (22 October 5:30pm):
A
Herald sun poll
is showing that over 65% of respondents agree with Union leader Kevin Bracken's view that the official explanation of 9/11 does not stand up to scientific scrutiny.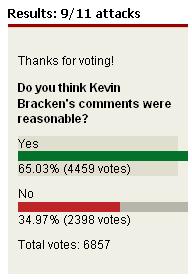 Please enjoy!
Related Links