Live show with current news and some callers
This text will be replaced
Broadcast of March 14, 2013. Part 1 of 2
»
Download mp3:
click here
This text will be replaced
Broadcast of March 14, 2013. Part 2 of 2
»
Download mp3:
click here
In today's show we take calls from TNRA listeners, as well as covering news and current topics of interest, including reflections on the death of Hugo Chavez.
Related links
Chris Emery on recent film projects
This text will be replaced
Broadcast of November 8, 2012. Part 1 of 2
»
Download mp3:
click here
This text will be replaced
Broadcast of November 8, 2012. Part 2 of 2
»
Download mp3:
click here
The Crew of Free Mind Films, creators of "A Noble Lie". Clockwise from left: Austin Green, Holland Vandennieuwenhof, Chris Emery and James Lane.
My guest in the 2nd hour of today's show is Chris Emery, co-producer of the award winning documentary "A Noble Lie", which exposes the US government's involvement in the 1995 Oklahoma bombing. Our discussion includes some recent news covered in the show as well as Chris's latest news regarding his speaking engagements, film awards and plans for a new documentary on the subject of the CIA "MK Ultra" mind control experiments.
In the first hour we bring you a range of news stories affecting Australia and the world. Topics covered include the US presidential elections, the introduction of smart meters in Victoria and ongoing fallout over the taser death in Sydney of Roberto Laudisio Curti.
Related Links
Pure psychopathic evil is the prerogative of the State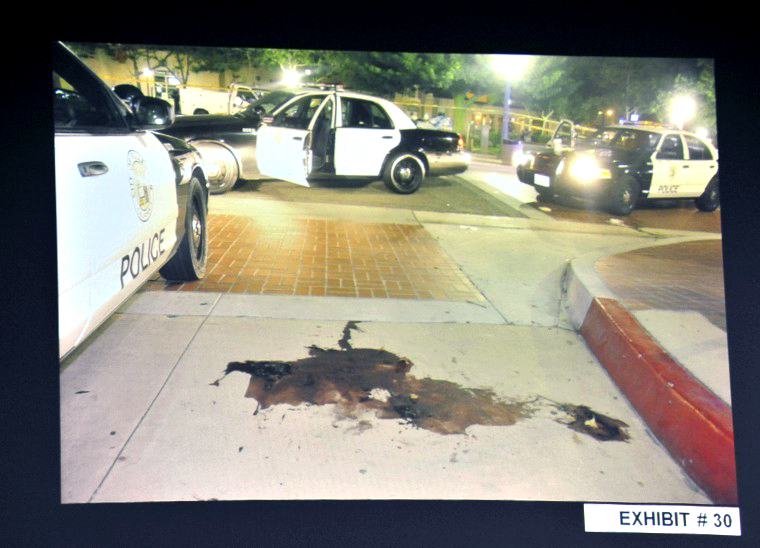 WARNING: The following video graphically depicts psychopathic torture and murder which makes the crimes of infamous serial killers pale into insignificance by comparison. This atrocity was perpetrated by agents of a modern democratic state, with full authority and backup support.
It all happened right out in the open near a bus terminal with lots of people watching.
The only reason this event even came to light was the unlucky fact (for Officer Manual Ramos) that Kelly Thomas's dad was a retired police officer. Otherwise, Kelly Thomas was a perfect victim - a homeless man with a mental illness. People like him are normally not missed - thus the police were free to act out their darkest impulses.
We have been taught, through endless pulp "true crime" books, TV series and Hollywood productions, to fear the aberrant individual, the lone nut, the Ted Bundy or the Ivan Milat - but the wickedness of these individuals cannot light a candle to the pure barbarity and satanic cruelty of the State through it's empowered minions who seem to provide a channel for an almost supernatural bloodlust.
The video begins with the ominous scene of Kelly Thomas being questioned by Ramos, who is constantly twirling his baton. At a certain point Ramos dons latex gloves and says "I'm gonna f-- you up".
Nobody came to rescue Kelly as he was beaten, tasered and suffocated by the cops, while he begged for his life and called out for his dad to save him.
When paramedics finally arrived on the scene, they were directed, not to help the dying man in the gutter, but to attend to a few band-aid scratches sustained by the police.
This is the complete and unedited surveillance footage with audio added from a secondary source - watch at your own risk. I myself have not had the stomach to watch it right through.
Related Links
Empowerment begins in your mind - or is it just a meme?
This text will be replaced
Broadcast of April 5, 2012. Part 1 of 1
»
Download mp3:
click here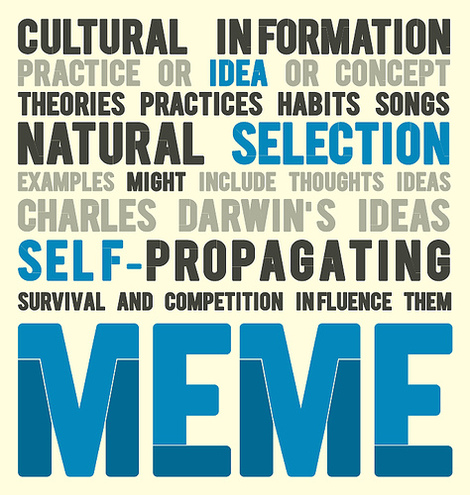 On today's show we bring you analysis and commentary on a number of hot topics in Australian news at the moment.
We look at the embattled MP Craig Thompson, who, despite manifest evidence of fraud and criminal conduct, is being propped up by a Labor government desperate to hold on to the reigns of power.
We look at new revelations in the Schapelle Corby case which provide yet more evidence that the Australian government knew that the marijuana found in Schapelle's luggage was part of a well established drug trafficking syndicate involving corrupt baggage handlers, customs officials and police.
In the second hour I am joined by Josh Jackson as we look at ways in which we can become self-empowered. Josh steps us through some practical things we can do to free ourselves from the chains of inhibition and societal conditioning. We also look at the concept of "memes" as both inhibitors and motivators, and how we may be able to create new psychological memes to help us move into a state of empowerment in our lives.
A great show!
Related Links
Police brutality on youtube: with entertainment like this, who needs horror movies?
The following videos were found during a casual youtube search which began with a story about a 20 year old girl in Florida who suffered severe brain damage as a result of being tasered in the back while handcuffed.
These videos demonstrate over and over again the same pattern, with police officers carried away in an orgy of domination, torture and murderous rage inflicted on harmless, helpless and incapacitated victims.
In each case the police claim that the victim was at fault, and that the use of force was appropriate.
Tasering a 72 old woman for refusing to sign a traffic infringement, tasering a man lying prone on the ground with a broken back, tasering a blind woman, breaking the neck of an 84 year old war veteran - all these are deemed justifiable use of force.
We don't need horror movies any more. The horror is right here, on youtube, and it's real.
Fascism Then and Now: A Special Report by Hereward Fenton
Since the September 11 2001 terrorist attacks many western countries have experienced an erosion of the freedom which I was brought up to believe was a guaranteed, non-negotiable part of modern society. In retrospect it appears that this freedom was only ever attained tentatively and required constant vigilance in order to prevent us slipping back into more barbaric forms of social organisation.
PART 1

http://www.youtube.com/watch?v=eagn7i5qhYw
This backsliding has led to the global re-emergence of social and economic trends which I am calling fascist, although to the casual observer these may seem to have little in common with classic fascism of the early 20th century.

It is only by studying the underlying mechanisms of social control and economic manipulation that the current trends can be properly understood. This video identifies some of those trends with sources you can easily verify through an internet search.
PART 2

http://www.youtube.com/watch?v=-lft1yLU9E4

It is hoped that this video will serve as a wake-up call and a warning to those who are still slumbering in ignorance of the approaching catastrophe.

If you agree with this video and find it insightful, please share it, preferably with those who are not yet awake to the threat which we face.
You are free to copy this video and redistribute in any format.

This video contains excerpts from Leni Riefenstahl's "Triumph of the Will" and Newsreel footage from WWII - reproduced under "fair use" terms.

Music is from "Carmina Burana", by Karl Orff.
Hereward Fenton
Twilight of Freedom
This text will be replaced
Broadcast of September 27, 2009. Part 1 of 1
»
Download mp3:
click here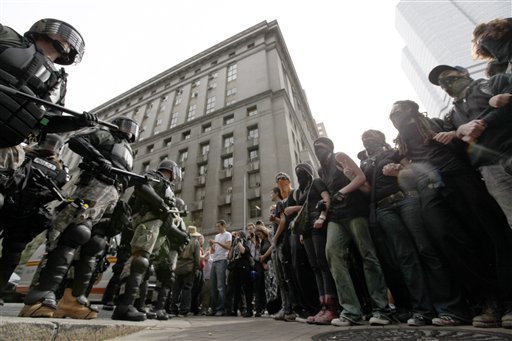 Tonight we bring you a montage of tyranny from across the globe, as human rights are rolled back in so-called "democratic" nations.
Our show includes highlights from the Pittsburgh G20 Summit where police used tear gas, pepper spray, rubber bullets and "sonic weapons" against University of Pittsburgh students during the Pittsburgh G20 Summit. Many of the students were not part of any demonstration but merely bystanders, curious to find a mass of armed riot police on their campus.
We also include the full
joint statement of warning
to Iran issued by Obama, Sarkozy and Brown.
Also covered in the show:


Highlights of the G20 protests and brutal police crackdown.


Excerpt from Kevin Rudd's Address to the Carnegie Mellon Institute


Excerpts from 60 Minutes special on the Big Brother State


Statement from a medical expert warning about the dangers of the H1N1 vaccine


Links: