9/11: Explosive Evidence - Experts Speak Out
We Are Change Sydney and Truth News Australia are proud to host a screening of this exciting new documentary film by Architects & Engineers for 9/11 Truth.
Saturday, September 10, 2011, 7:00 PM

Sydney Mechanics' School of Arts
280 Pitt Street, Sydney (map)
The film features cutting-edge 9/11 evidence from more than 50 experts in their fields – high-rise architects, structural engineers, physicists, chemical engineers, firefighters, metallurgists, explosives experts, controlled demolition technicians, and more. They are each highly qualified. Several have Ph.D's, including renowned scientist, Lynn Margulis who was awarded the National Medal of Science, and who exposes in this film the fraud of NIST and discusses how the scientific method should have been applied to the destruction of evidence and to the high temperature incendiaries in the WTC dust samples. The documentary is filled with wisdom from experts such as Les Young, one of several high-rise architects interviewed in the film, who remarks,

"I would not have expected the whole building[s] to just give in at once. And I thought it rather odd that they fell almost perfectly – in very similar ways. It seemed odd that lightning would strike twice."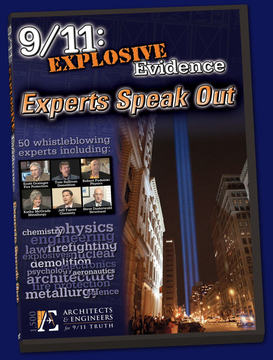 The full-length documentary includes interviews with almost a dozen psychologists who help us to understand why 9/11 Truth is so difficult for the public to even face, much less accept – and what we can do better to reach them. We also hear from several 9/11 victim family members who support AE911Truth in our call for a new investigation.

Psychologist William Woodward, Ph.D, one of eight mental health professionals who are also AE911Truth petition signers, provides a profound insight in that section of the film:

"Reconciliation through the truth is a deep path to psychological recovery from the myths and lies around which this historic event has been cloaked in the official view."

We look forward to seeing you there!
An interview with Richard Gage, AIA
This text will be replaced
Broadcast of November 6, 2009. Part 1 of 1
»
Download mp3:
click here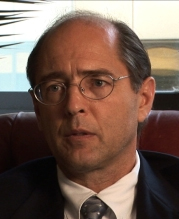 Tonight it is my great pleasure to welcome Richard Gage to the show.
Richard Gage, AIA, is a San Francisco Bay Area architect and a member of the American Institute of Architects. He is the founding member of
Architects & Engineers for 9/11 Truth
(
ae911truth.org
). He has been a practicing architect for over 20 years and has worked on most types of building construction, including numerous fire-proofed steel-framed buildings. Most recently he worked on the construction documents for a $400M mixed-use urban project with 1.2 million square feet of retail, parking structure, and 320,000 square feet of mid-rise office space - altogether about with 1,200 tons of steel framing.
AE911Truth.org provides an extensive resource of expert opinion on the structural failure of three WTC buildings on 11 September 2001.
During the interview we engage with all the key questions surrounding the collapse of WTC buildings 1, 2 & 7 - including a critique of the flawed reports produced by the
National Institute of Standards and Technology (NIST)
.
We also get into the subject of
connections between
NIST and
nano-thermite
which Gage
and an international group of scientists
believe were used in the demolition of these buildings.
This is an extremely important interview - I encourage our listeners to forward this to as many people as possible, particularly those who are new to the subject or adhere to the official theory, which maintains that the WTC towers were destroyed solely as a result of plane impacts and fires.