Lies and cover-ups by the Australian national broadcaster exposed by Chris Graham
This text will be replaced
Broadcast of January 9, 2013. Part 1 of 2
»
Download mp3:
click here
This text will be replaced
Broadcast of January 9, 2013. Part 2 of 2
»
Download mp3:
click here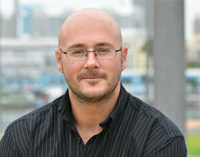 Today, in the second hour, we welcome journalist Chris Graham to the show. Chris is the founding editor of the National Indigenous Times and the recipient of the prestigious Walkley Award for Excellence in Indigenous Affairs reporting.
In the course of our interview Chris documents a range of unethical and downright deceitful practices engaged by ABC Lateline in their coverage of a scandal which indirectly led to the highy controversial and despised NT Intervention.
The "intervention" as it's now simply called, was a combination of draconian changes to the law and unprecendented law enforcement measures enacted in 2007, including roll back of the Native Title Act, quarantining of welfare benefits and deployment of 600 soldiers from the Australian Defence Forces in remote communites in the Northern Territories. The measures were spurred by claims of rampant sexual abuse in remote Aboriginal communities which had first appeared on ABC television's Lateline program in 2006.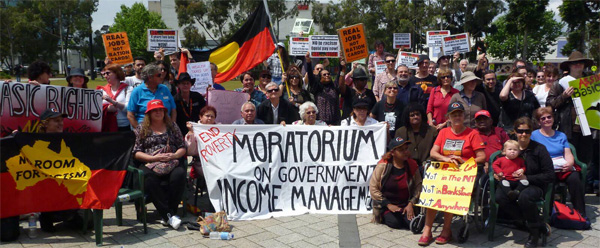 During tonight's interview Chris steps us through his research which shows conclusively that senior ABC producers engaged in distortion of facts, wanton fabrication of evidence, and used testimony of informants who were clearly lying.
Such practices are of course all too common at the ABC, as regular listeners to this show will know. As with the biased reporting and cheap attacks on the character of Schapelle Corby's family, the one-sided coverage of the Syrian conflict or the suppression of critical evidence concerning the 9/11 terrorist attacks, this shocking story adds weight to the case for radically overhauling or even dismantling the ABC which has flagrantly breached its charter so many times.
In the first hour of today's show we give you a different perspective on the question of accesibility of assault weapons in the US in the wake of Alex Jones' highly controversial appearance on CNN with Piers Morgan.
I hope you enjoy the show!
Related Links
John Bursill on 9/11 truth, racism and politics
This text will be replaced
Broadcast of August 25, 2010. Part 1 of 1
»
Download mp3:
click here
Tonight it is my pleasure to have John Bursill back on the show.
As well as being a passionate 9/11 truther and peace activist John also has a strong interest in indigenous issues and human rights abuses in Australia. Tonight he brings us the shocking story of a racially motivated killing which took place in the Northern Territory in 2009 - a story which has had little exposure in the media but clearly reveals the dark underbelly of racism in this country.
Kwementyaye Ryder, a 33 year-old Aboriginal man,
was bashed to death
by five young, local, white men as he walked home in the early morning hours of July 25 2009. The initial charges of murder were reduced to manslaughter and Chief Justice Martin, who had earlier criticised Aboriginal culture for not respecting the justice system, delivered sentences ranging from just twelve months to four years.
During the show we bring you, as usual, a variety of breaking news stories.
We cover in detail the
bombshell story
of an FBI whistle blower who has revealed new evidence about the assassination of John F. Kennedy in 1963. The Kennedy assassination remains one of the most important unsolved crimes of the modern age, and the events provide a very interesting parallel with 9/11 in terms of the way an inside job was pulled off and then covered up through collusion between government and corporate media. The cover up was achieved largely by the framing of a patsy (Lee Harvey Oswald) which deflected attention away from a proper forensic investigation and provided the uncomprehending public with a convenient villain upon which to focus their rage and need for retribution.
The new evidence brought forward by retired FBI agent Don Adams adds to a mountain of evidence which conflicts with the official findings of the Warren Commission that Oswald acted alone in killing Kennedy.
http://www.youtube.com/watch?v=4Wktzy-8BV8
During the show we also announce a
9/11 truth protest
which will be held outside the War Memorial in Sydney's Hyde Park on 11 September 2010 - all welcome.
Related Links