Group discussion on free speech, Wikileaks and Julian Assange
This text will be replaced
Broadcast of August 22, 2012. Part 1 of 2
»
Download mp3:
click here
This text will be replaced
Broadcast of August 22, 2012. Part 2 of 2
»
Download mp3:
click here
Today's show is cram packed with discussion, analysis and interviews.
In the first hour we have a four way discussion between the host, Hereward Fenton, Leon Pittard of Fair Dinkum radio and regulars John Bursill and Josh Jackson.
The topic of our discussion is the current stand-off between Julian Assange and the British government, and what this says about free speech in the modern age.
In the second hour John Bursill returns to give us an in depth briefing on the Julia GIllard AWU scandal.
In the second half of the second hour, my guest is Matt Turner from Skinwalkers Band. Matt is passionate and articulate about things that matter - a great interview, not to be missed!
I hope you enjoy the show.
Related Links
Spare a thought for Bradley Manning this Christmas!
This text will be replaced
Broadcast of December 19, 2010. Part 1 of 1
»
Download mp3:
click here
and for each unharmful gentle soul misplaced inside a jail
...we gazed upon the chimes of freedom flashing
- Bob Dylan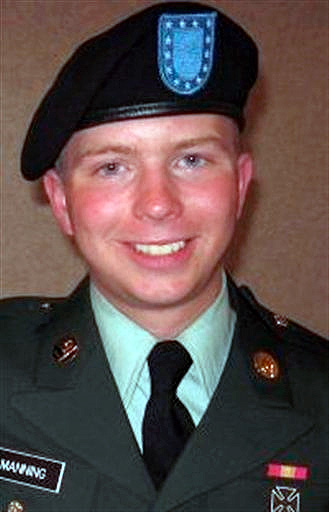 As we go to air, the Wikileaks controversy continues to dominate the news, and we turn now to look at broader issues around the leaked material.

With the focus entirely on the personality and legal debacle of Julian Assange, the embattled whistle blower and arguably greater victim in all of this is PFC Bradley Manning, who has been locked in an isolation cell for the past seven months under extremely restrictive conditions which amount to torture. He is prevented from exercising in his cell and has been forcibly medicated with anti-depressants.

Bradley Manning is accused of being the source for the leaked Baghdad "Collateral Murder" video which thrust Wikileaks into the international spotlight in April 2010.

Meanwhile, there are ongoing questions regarding the integrity of Julian Assange because of his sweeping dismissal of 9/11 conspiracy theories. Here are his exact words as transcribed by Matthew Bell of the Belfast Telegraph on 19 July 2010: "I'm constantly annoyed that people are distracted by false conspiracies such as 9/11, when all around we provide evidence of real conspiracies, for war or mass financial fraud.".

Michel Chossudovsky has probed into the origins of Wikileaks and observes the following:
Wikileaks' geopolitical focus on "oppressive regimes" in Eurasia and the Middle East was "appealing" to America's elites, i.e. it seemingly matched stated US foreign policy objectives. Moreover, the composition of the Wikileaks team (which included Chinese dissidents), not to mention the methodology of "exposing secrets" of foreign governments, were in tune with the practices of US covert operations geared towards triggering "regime change" and fostering "color revolutions" in different parts of the World.
- source
Today we welcome to the show veteran broadcaster and media professional Anthony Lawson to discuss these matters and more. Anthony recently posted a video on youtube highly critical of Assange, suggesting that "if Julian Assange did not already exist then the CIA and Mossad would need to invent him". This viewpoint, which is shared by a variety of independent researchers, stems from the observation that the bulk of material leaked seems to prop up US foreign policy objectives while leaving Israel completely untouched.

Anthony pulls no punches in this interview, so fasten your seat belts folks!


http://www.youtube.com/watch?v=7TheJPboU4c

It is our opinion nonetheless that the case of PFC Manning is a clear instance of a genuine whistle blower risking his career for the sake of transparency, justice and freedom.

Wishing you the very best of Christmases from the crew at TNRA, may we suggest you also visit the Bradley Manning support network where you can leave a donation for this brave young man.

Related Links:
Rochelle Macredie on legal aspects of the Wikileaks case
This text will be replaced
Broadcast of December 14, 2010. Part 1 of 1
»
Download mp3:
click here
Today it's my honour to have lawyer Rochelle Macredie back on the show for a full hour.

During the show we take a detailed look at the legal questions surrounding the arrest of Julian Assange and the possibility of his being extradited to the US to face espionage charges.

As the show goes to air today Assange is due to appear in court to appeal for his release on bail. The legality of his detention is increasingly being questioned, since he has not actually been charged with a crime, but rather is wanted for questioning.
Lady Ludford MEP, the Liberal Democrat European justice and human rights spokeswoman, claimed the arrest warrant system, which she said she supported, was being used by Sweden to carry out a fishing expedition. Sweden had yet to formally charge Assange with any offence.

In a letter to the Guardian, Ludford wrote that past cases showed that it was "not a legitimate purpose for an EAW to be used to conduct an investigation to see whether that person should be prosecuted". She added: "Normal cross-border cooperation on collection of evidence or interrogation of suspects called 'mutual legal assistance', using for example video-conferencing or a summons for temporary transfer of a suspect, should be used when more appropriate. "I urge the UK courts to refuse to allow the Assange EAW to be a fishing expedition without a pending actual prosecution. EU rules should be properly respected so that the integrity of the European arrest warrant process is protected."
- source
Amy Goodman interviews Daniel Ellsberg on the Assange case:

---

In the second half we take a look at issues in mental health and human rights affecting Australians.

NOTE:
Rochelle Macredie works for Oliveri Lawyers in East Sydney who practise in a variety of areas including criminal law, mental health advocacy, family law, commercial law, wills and probate, equity and involuntary vaccination matters. Rochelle can be contacted on the following numbers: 02 9360 3993 / 0407 896 832.

The first consultation is free.

Related Links:
The War on Wikileaks
This text will be replaced
Broadcast of December 9, 2010. Part 1 of 1
»
Download mp3:
click here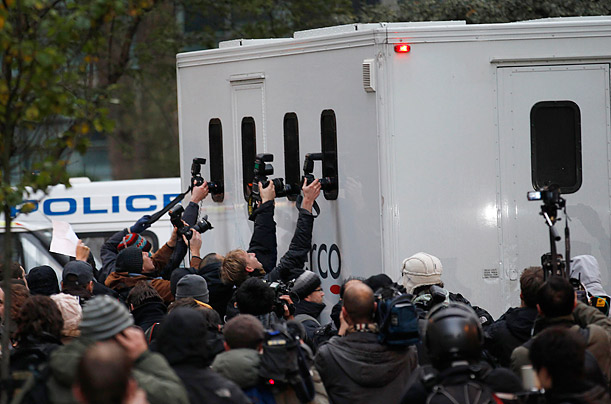 A prison van believed to be carrying WikiLeaks founder Julian Assange | Reuters.

In tonight's show we delve once more into the controversy surrounding Julian Assange who now languishes in a "segregation unit" in London's Wandsworth prison awaiting extradition to Sweden on "sex crimes" charges.

Earlier in the week Wikileaks experienced a concerted attack from its corporate service providers with Amazon, Paypal and VISA and a Swiss bank freezing funds and closing accounts.

Simultaneously, reports flooded in of massive denial of service attacks against these same organisations from a hacker group known as "anonymous".

Despite death threats and calls from prominent US politicians for him to be declared an "enemy combatant" and/or charged with espionage offenses, Assange has been receiving strong support from a variety of surprising quarters including the Murdoch Press and former Australian PM Kevin Rudd.

Yesterday it emerged via Wikileaks that Labor senator Mark Arbib, instrumental in Rudd's sacking as PM, has secret ties with the US embassy and had been feeding the US ambassador with inside information about leadership tensions within the party.

Is a revolution underway? Or is this merely part of a globalist frame-up to create an "internet 9/11" to justify draconian changes to our internet freedoms?

Find out on tonight's show!

Related Links:
Is Julian Assange now a target of the CIA psyops department?
This text will be replaced
Broadcast of September 8, 2010. Part 1 of 1
»
Download mp3:
click here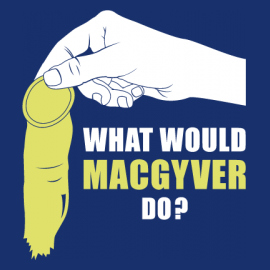 We bring you tonight the sordid tale of Julian Assange in Sweden: a saga of  broken condoms, scorned women and character assassination, possibly directed from on high by unseen forces who are determined to destroy the whistle blowing organisation he founded.
After studying all the known facts it seems clear that Mr. Assange is definitely the victim in this sad affair, yet the media (including the "high-brow" broadsheets) continue to publish stories about Assange which prominently feature  the word "rape", while dredging up trivial gossip about his sex life.
'An allegation has been reported all around the world', Assange says of the continuing Swedish legal circus. 'It's at present on six million websites. In fact one in twenty websites mentioning the word rape also mentioned my name.'
- http://rixstep.com/1/20100908,01.shtml
This remains the case even though the leaked "rape" charge was almost immediately withdrawn, and no formal charges have been laid, and despite the disingenuous attempts of crooked journalists to dispel valid and justified suspicion that this is all a product of the CIA dirty tricks department.
The propensity of the global mainstream media to act in lock-step to publish baseless slander is something which must be confronted and exposed.  It is tangible proof that there is a conspiracy of the powerful running things, shaping opinion and subverting democracy and the rule of law.
We look forward to your comments and thank you for listening (:
Related Links
A tale of Wikileaks and war propaganda
This text will be replaced
Broadcast of July 28, 2010. Part 1 of 1
»
Download mp3:
click here
In tonight's broadcast we take a critical look at the media circus surrounding
the latest Wikileaks release
.
Breaking with usual practice, the
Wikileaks organisation
have released their latest leaks directly through the mainstream press with simultaneous publications in
The Guardian
,
Der Spiegel
and the
New York Times
.
A disturbing outcome is that information in the leaked documents is being used by the media to
incriminate Pakistan
in the Afghan war.
The Pakistan connection was the top story on the BBC World News on the day the documents were released. The Pakistan Government is
vehemently rejecting
these accusations and a Pakistani government spokesperson said that the whole affair was an attempt to sabotage the US/Pakistan relationship. This comes at a time when the US is
stepping up predator drone attacks
against targets in Pakistan.
Clearly, there are multiple agendas at work here.
In the second half of the show I am joined by Josh Jackson to review the new blockbuster film
Inception
.
As usual, we cover all the major breaking stories on our
twitter stream
. Happy listening!
Related Links