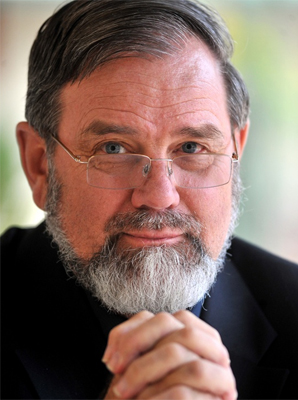 In today's show we are joined by Professor Bob Carter for the entire second hour to discuss the findings contained in the latest NIPCC report.
The NIPCC ("Nongovernmental International Panel on Climate Change") is an international panel of nongovernment scientists and scholars who have come together to understand the causes and consequences of climate change from a sceptical viewpoint, looking at information which is routinely ignored by the official U.N. body, the IPCC.
The NIPCC was formed in response to the IPCC's Fourth Assessment Report, released in 2007 with the aim of providing an independent, second opinion on the IPCC's findings. The first full report of the NIPCC was published in 2009. Another report followed in 2011, and the latest report was published in 2013.
The 2013 NIPCC report contains an Executive Summary and a Summary for Policy Makers which present the findings in an approachable way for general readers.
From the Summary For Policy Makers:
NIPCC's conclusion, drawn from its extensive review of the scientific evidence, is that any human global
climate signal is so small as to be embedded within the background variability of the natural climate system and is not dangerous. At the same time, global temperature change is occurring, as it always naturally does. A phase of temperature stasis or cooling has succeeded the mild twentieth century warming. It is certain that similar natural climate changes will continue to occur.
In the show today, Professor Carter goes through some of the key findings in the latest report and addresses some popular misconceptions about polar ice and climate variability over the past ten thousand years.
In the first hour of the show we bring you some commentary and analysis on a number of other important news topics.
We take a look at the latest developments in the Schapelle Corby case, and we examine new revelations about the infiltration of the internet by the NSA and its worldwide affiliate organisations (including Australia's "Signals Directorate").
We also take a look at the recent work of Dr. William Pepper which has uncovered important information about the the building specifications for World Trade Center Building 7. Dr. Pepper has proven that the government research body NIST, which issued the official reports on the WTC collapse in 2001, provided factually incorrect blueprints of the building structure. The blueprints which NIST referred to in its report are missing vital structural elements which, if included, would have made their theory of a fire-induced collapse untenable.
Dr. Pepper has written to the U.S. Department of Commerce's Office of the Inspector General, demanding that the National Institute of Standards and Technology (NIST), be directed to produce a corrected analysis and report on the collapse of World Trade Center Building 7, with the threat of litigation if this amendment is not made in a timely manner.
Related Links