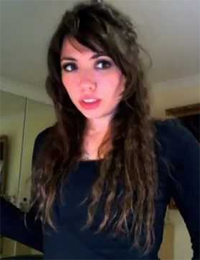 Since the beginning of the Syrian conflict, the corporate media has been relentlessly pushing the meme that Syria is a country oppressed by a totalitarian regime ruled by brutal dictator who has been slaughtering his own people who are simply calling for democracy.
The vast majority of people who get their news via mainstream sources have accepted this view of the situation, as it seems very plausible if one doesn't look too closely. Indeed such tyrannical regimes are all too common all over the world these days.
Those who watch the news with a more critical eye will have noticed how over time the opposition in Syria went from being described as "protesters" to "militants" to a "rebel army", with no analysis of who these people really are at any stage. When it became apparent that the rebel forces were composed of many Jihadist foreigners who described themselves as "Al Qaeda" forces, mainstream outlets such as the BBC continued to broadcast interviews and news reports exclusively from the rebel point of view as if this was all business as usual. There were no stern confrontations on shows like Hard Talk. There was no outrage, nor even an ironical observation about how the west was now allied with its arch enemy. It was a perfect implementation of George Orwell's concept of "doublethink". We were now expected to temporarily forget that Al Qaeda was our worst enemy, but only for as long as needed in order to facilitate the objectives of the current conflict. We were also to forget that we had ever made this switch in our thinking.
My guest in the 2nd hour of today's show, Mimi Al Laham, has been documenting and deconstructing this unfolding litany of doublethink and propaganda for several years now on her Youtube channel. In today's show we take a look at the big picture of Syria and the west over the past twelve months. We also take a look at the shocking scandal of American propagandist and mercenary Matthew VanDyke who Mimi has exposed both as a fake journalist and as a paid military combatant in both the Libyan and Syrian conflicts.

In the first hour of today's show we take a look at some news relating to the Schapelle Corby case, and we bring you an excerpt from a confrontation between radio personality John Laws and a caller who wanted to advocate the position that Schapelle was wrongly convicted.
I hope you enjoy the show!
Related Links