Today we bring you a unique interview from the U.K.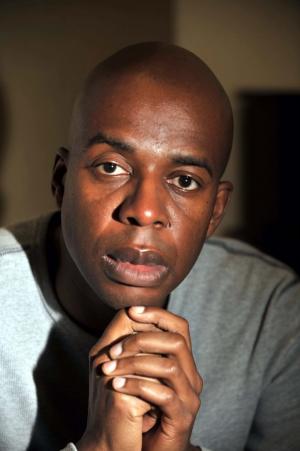 Imani Hekima
joins in the second half for a discussion of his song-writing, and in particular his recently released single "
Shame
", which addresses the issue of  "honour killings".
From Imani's press release:
"Born and raised in the north of England, Hekima has developed a special penchant for alternative and socially aware songwriting.  Over the past two years, the video for his track 'The Robots Rebellion' has been featured on the official websites of David Icke and the Conscious Media Network respectively."
"
Shame
, which he wrote in 2008, has had an interesting journey.  Originally telling the story of a woman whose life spirals into self destruction, its lyrical content (and title especially) also carries an uncanny double meaning, spookily relevant to honour crimes. So when he was approached earlier in 2010 to lend music to a video made by an anti-honour killings Facebook group,
Shame
was the most obvious choice."
Our discussion gets into the subject of the importance of songwriting on society in general and our collective need for artists and poets to come forth and express painful truths which are often deliberately hidden by our would-be masters.
http://www.youtube.com/watch?v=WV0SLsyVsqY
As always we cover the breaking news from our twitter stream and give our best shot at analysis of current events.
Related Links