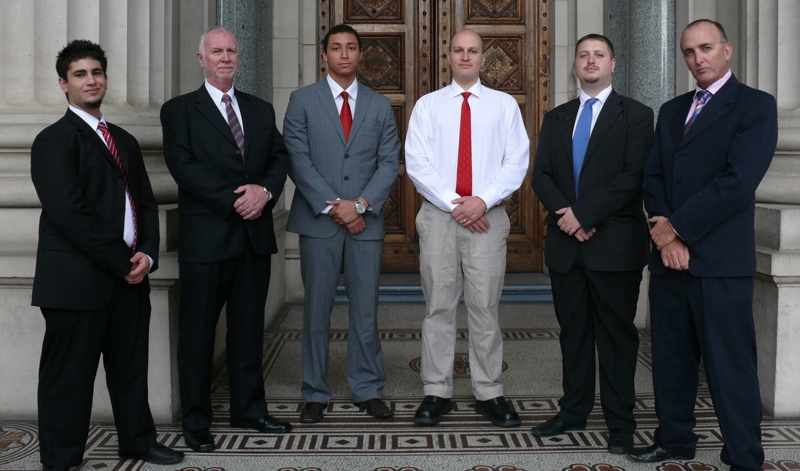 ASP Committee, left to right: Mario Tzouvani, Bryan Kavanagh, Didier Babet, Daniel Huppert, Greg Orfanidis, Peter Jackson
Tonight we welcome Daniel Huppert, founder and spokesman for the
Australian Sovereignty Party
(ASP). Our discussion ranges over a variety of topics, from issues of personal liberty to natural health and reforming the tax system.
From the
ASP website
:
ASP is a party founded, designed, and constituted by a community of individuals that have long fought for true freedom, liberty, justice, and have contended against subversive forces to restore the Constitution, Bill of Rights, and Magna Carta to its rightful application and outworking in society. We are a party that will restore true sovereignty to this nation, and expose and defeat the perverse agenda being implemented by globalist forces of the New World Order.
ASP has clearly
defined policies
in a number of areas including the following:


Climate Change


Infrastructure


Justice


Education


Freedom/ Civil Liberties


Health and Ageing


Monetary Policy & Economy


Environment


Truth/ Accountability


NO TAX


Defence/ Foreign Affairs


Sovereignty/ Patriotism


I am sure you will find our discussion interesting and stimulating.
Also in the show tonight we cover the latest news from the Gaza aid ships, and the unexplained reports of spiral shaped lights in the skies across Australia.
If any listeners saw the spiral light (or if you know someone who saw it) please contact Hereward directly on 0415 059675.
Related Links: