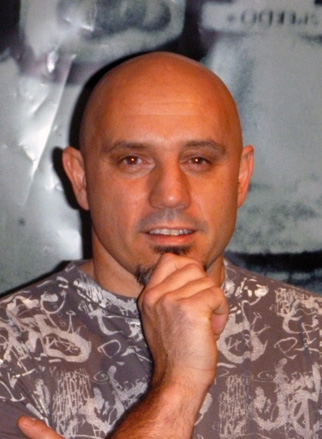 Tonight aircraft engineer John Bursill returns to the show to bring us an update on the ongoing dispute between Qantas ground crews and the corporatocracy which wants to outsource safety checks to overseas facilities.
It should be noted that John Bursill does not speak as a representative of Qantas.
Qantas has determined that the plan to outsource vital maintenance procedures is international "best practice" - an odd twist of language when you consider the fact that these changes will decrease the amount of oversight given to the highly qualified and dedicated Australian crews, delegating these responsibilities to contractors working in another country for whom a given airplane is just a hunk of metal.
It turns out that the "best practices" which Qantas intends to follow also affect the bottom line. In effect these are cost cutting measures, dressed up to appear like improvements in efficiency.
The peculiarities of the dispute are outlined in a recent article at crikey.com:
One of the unusual things about the long drawn out dispute between Qantas management and its international pilot and licensed engineers unions is the difference in the narratives chosen by the company and its employees.

The company does much of its talking about costs. The unions do almost all their talking about the management actions that they see as destroying the standards that are the strength of the brand. Neither side is responding to the narrative of the other.

And the management controls the general media coverage to the extent that its voice is heard the loudest, with the contrary voices either unreported or given a few token lines. This writer doesn't accept everything that either side says, but in fairness, thinks the union voices should be heard, whether they are right or wrong, because unless they are heard, how can anyone come to informed conclusions?
In our discussion it becomes clear that Qantas management has decided to trade security for profit, which is something all air travellers should be very concerned about. The added irony is that, while they are neglecting essential safety considerations in relation to aircraft maintenance, airlines are spending increasing amounts of money on invasive and useless security measures such as naked x-ray scanners.
Hope you enjoy the show!
Related Links