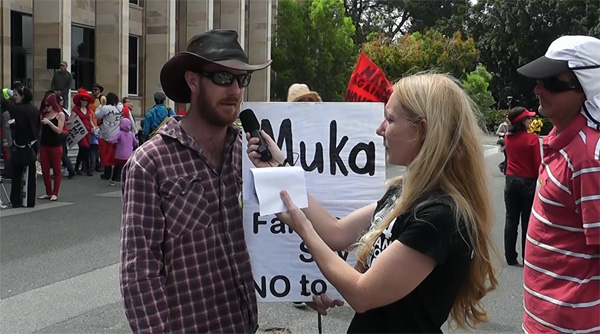 Leah Shanley talks to a farmer at the March Against Monsanto
In today's show we bring you some exclusive interviews from the recent protest against the biotech giant Monsanto.
Leah Shanley attended the Perth protest and captured some great footage of the event as well as interviewing some of the diverse participants in the global protest.
Our scheduled interview with John Jones QC was unfortunately cancelled but we hope to bring you that interview in the coming weeks.
Also on today's show we take a look at Spain's new solar tax and we examine the alarming editorial bias of the TEDx conferences which has been revealed in a leaked memo sent to their agents.
Related Links