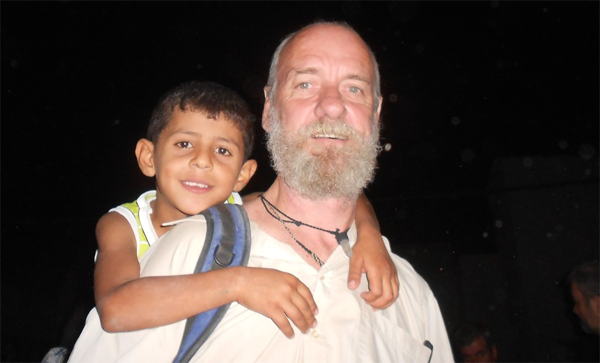 Today we are joined in the 2nd hour by broadcaster and journalist Max Igan, who gives us a very personal picture of Gaza.
In 2012 Max travelled to Gaza with filmmaker and activist Ken O'Keefe. In our interview today Max describes some of his experiences. He also describes in painful detail the suffering currently being endured by the people of Gaza.
In the 1st hour we take a good hard look at the relationship between Hamas and Israel, and we advance evidence to show that Hamas has been from its inception a pawn in the "great game" of empire which Israel and the west are playing in the Middle East.
Among many sources of evidence we note the words of U.S. Ambassador to Israel Daniel Kurtzer, who, on December 20, 2001, said the growth of the Islamic movement in the Palestinian territories in recent decades — "with the tacit support of Israel" — was "not totally unrelated" to the emergence of Hamas and Islamic Jihad and their terrorist attacks against Israel.
Kurtzer explained that during the 1980s, when the Islamic movement began to flourish in the West Bank and Gaza, "Israel perceived it to be better to have people turning toward religion rather than toward a nationalistic cause [the Palestinian Liberation Organization—ed.]." It therefore did little to stop the flow of money to mosques and other religious institutions, rather than to schools. - source
We also provide quotes from the late Yasser Arafat, who made the following statements in 2001 (source):
Hamas is a creature of Israel which, at the time of Prime Minister [Yitzhak] Shamir, gave them money and more than 700 institutions, among them schools, universities and mosques.

Hamas was constituted with the support of Israel. The aim was to create an organization antagonistic to the PLO.
Related Links