My guest today for the second hour is Prof. Bob Carter:
Professor Bob Carter is an adjunct Research Fellow at James Cook University (Queensland). He is a palaeontologist, stratigrapher, marine geologist and environmental scientist with more than 40 years professional experience, and holds degrees from the University of Otago (New Zealand) and the University of Cambridge (England). He has held tenured academic staff positions at the University of Otago (Dunedin) and James Cook University (Townsville), where he was Professor and Head of School of Earth Sciences between 1981 and 1999.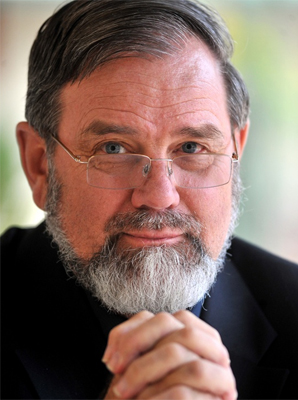 Prof. Carter is the author of Climate: the Counter Consensus, a book which has received accolades from scientists, politicians and the general public, and you can read some of the reviews here.
In today's interview, Prof. Carter steps us through some of the key assumptions behind the mainstream science of climate change, and shows us why they are wrong. His expertise in paleoclimatology provides an insight into the deeper patterns of nature which shape the world - a perspective which is completely lacking in the relatively immature "climate science" field which informs both media coverage and government policy.
Climate science relies heavily on computer models and projections, whereas geology and palaeontology is based on hard evidence which encompasses the entire history of the planet. This field of research does not lend itself to political agendas, and Prof. Carter's work stands in the tradition of scientific dissent best summed up in the words of Galileo Galilei:
In questions of science, the authority of a thousand is not worth the humble reasoning of a single individual.
In the first hour of today's show I am joined by Josh Jackson for a general discussion on news and events in Australia, during which we take our first call from a listener to the show.
If you are interested in calling in while we are on air please don't hesitate to pick up the phone!
We broadcast live every week:
Thursdays 11:00AM-1:00PM AEST (Australia) - 1300 153 372
Wednesdays 8:00-10PM CST (US) - 512 646-1984
I hope to hear from you next time!
Related Links