Today I welcome to the show Luke Jenkins, organiser of the Sydney No Carbon Tax Rally, to be held in Hyde Park on Saturday 2nd April 2011.
Luke explains why he became an activist in the campaign, and we cover some of the key questions and controversies within the topic of anthropogenic climate change and the proposed "solutions".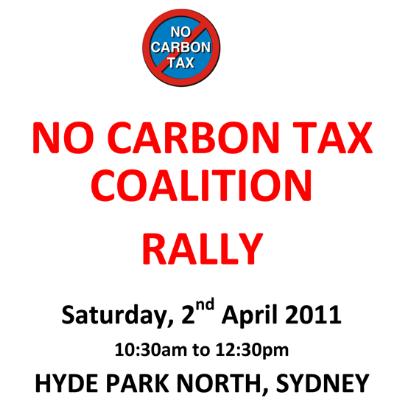 The protest will commence at Hyde Park North, near the fountain, at 10:30am.
Also in today's show I bring you some local news and anaylisis of international events, with a special focus on Syria.
Related Links