Tonight we welcome Rachel Emmes, author of "AUSSIES wanna KISS" (Keep It Simple Stupid), a new book which outlines problems and suggests solutions to the growing power of the "corporatocracy" and loss of true democracy in Australia.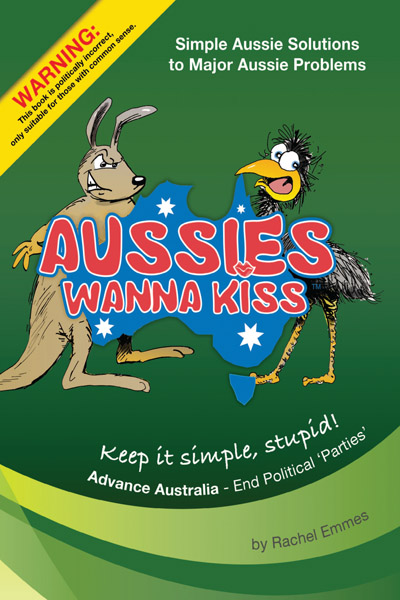 This is a very important interview which we urge you to share with as many people as possible.

FROM THE PRESS RELEASE:
Aussies appreciate and desperately want to grasp opportunities to Advance Australia for the benefit of every Australian, now and for the future. They want transparency, accountability and a common sense Government operating for them - not just the privileged few. In her newly published book, AUSSIES wanna KISS, author Rachel Emmes gives Aussies an eye-opening read that unveils answers to questions about the...