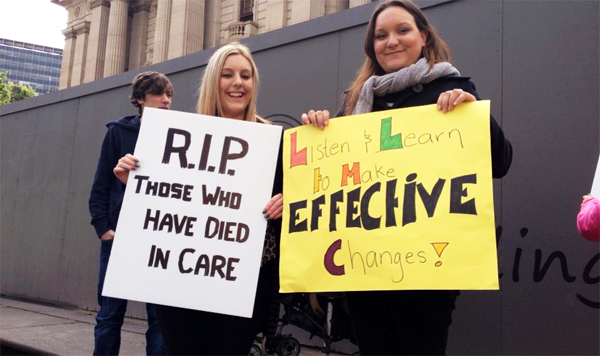 Protesters at the Forgotten Australians Day of Action - 15 May 2013
My guest today in the 2nd hour is Gabrielle Phillips Short, a survivor of institutional abuse whose testimony is helping bring reconciliation and justice for many adults who as children were abused while in institutional care.
Gabrielle has testified before the Inquiry into the Handling of Child Abuse by Religious and Other Organisations in Victoria, which is due to conclude in November 2013.
In today's show we bring you some excerpts from the transcript of Gabrielle's testimony and her own comments and reflections on the ongoing struggle for survival of thousands of abuse victims around the country.
In the first hour we welcome once again Sarah Shbat, who joins us from Damascus, Syria....