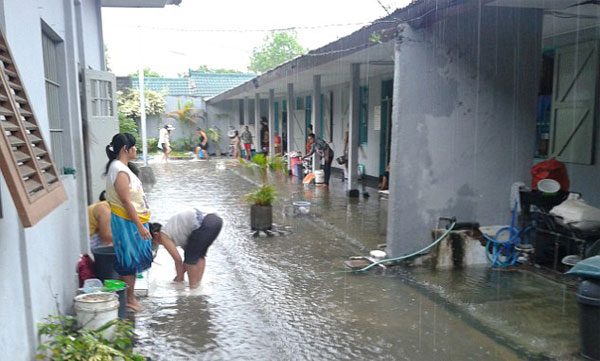 Floods are a common occurence inside Bali's Kerobokan Prison
Today in the second hour we welcome investigative journalist Gerry Georgatos, who will be discussing the Schapelle Corby case in depth and why he believes she is totally innocent of importing 4.2 Kg of marijuana into Bali in 2004.
Schapelle is due to be released on parole shortly and we have once again seen the media engage in baseless attacks on her character, the most outrageous of which was the suggestion on prime time TV, by a woman claiming to be her former lawyer, that Schapelle would be celebrating her release with a huge marijuana joint. In another bizarre smear a major media site published an article suggesting that Shapelle's supporters have exaggerated the pain and suffering caused by...