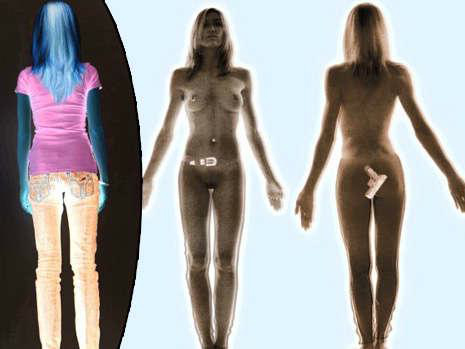 DISCLAIMER - 28 Jan 2010: It has been reported that the above image is not an actual scan image.
TNRA returns to the airwaves with our first show for 2010!
We lead with Obama's  announcement yesterday of new stringent measures to heighten airline security and improve intelligence gathering in relation to terrorist threats. We present this speech in full and attempt to analyse the real agenda behind these moves, including the introduction on a massive scale of invasive technology such as full body scanners (see image above).
In the second half I am joined by Chris Tolland, host of the
Radio Skid Row
breakfast show in Sydney, to talk about various issues of the day.
Related Links