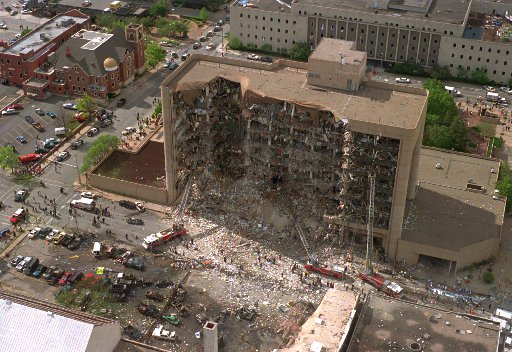 Before 9/11 there was the Oklahoma bombing - a devastating terrorist attack which killed 168 people, including 19 children under the age of 6. The attack took place on April 19, 1995 and was quickly pinned on Gulf War veteran Timothy McVeigh who, it is said, planned and executed the attacks with the help of one other man Terry Nichols.

McVeigh was found guilty on eleven counts of murder and conspiracy and was executed by lethal injection on June 11 2001.

It was also claimed that McVeigh was a survivalist and anti-government constitutionalist, claims which would forever stamp such dissident groups with the taint of mass murder.
McVeigh wore a printed T-shirt with the motto of the Commonwealth of Virginia, Sic semper tyrannis ("Thus always to tyrants",...