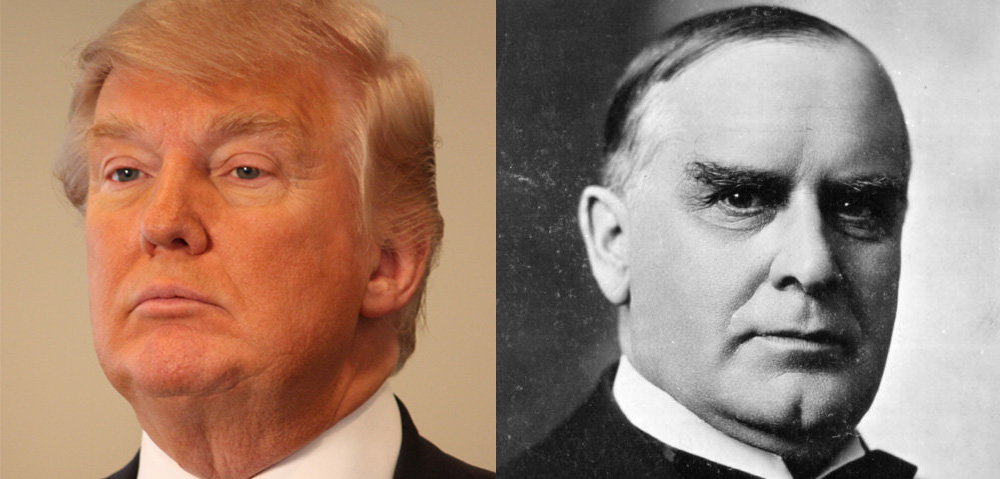 Donald Trump and William McKinley
In today's show we take a look at one of the most challenging aspects of Donald Trump's presidential campaign, the raising of trade tariffs, from a historical perspective.
It turns out that the last president elected on a policy of raising trade tariffs was William McKinley, who was assassinated on September 6, 1901. One of the most troubling aspects of the official narrative of McKinley's assassination is its parallel to the assassination of the 2 Kennedy brothers: the shots were fired by a lone gunman with no clear motive other than that McKinley was seen as a "symbol of oppression", and despite the fact that powerful interest groups stood to benefit greatly by his demise. The convicted perpetrator, Leon Czolgosz was portrayed...