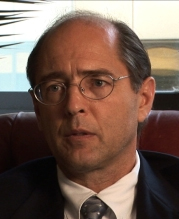 Tonight it is my great pleasure to welcome Richard Gage to the show.
Richard Gage, AIA, is a San Francisco Bay Area architect and a member of the American Institute of Architects. He is the founding member of
Architects & Engineers for 9/11 Truth
(
ae911truth.org
). He has been a practicing architect for over 20 years and has worked on most types of building construction, including numerous fire-proofed steel-framed buildings. Most recently he worked on the construction documents for a $400M mixed-use urban project with 1.2 million square feet of retail, parking structure, and 320,000 square feet of mid-rise office space - altogether about with 1,200 tons of steel framing.
AE911Truth.org provides an extensive resource of expert opinion on the structural failure of...