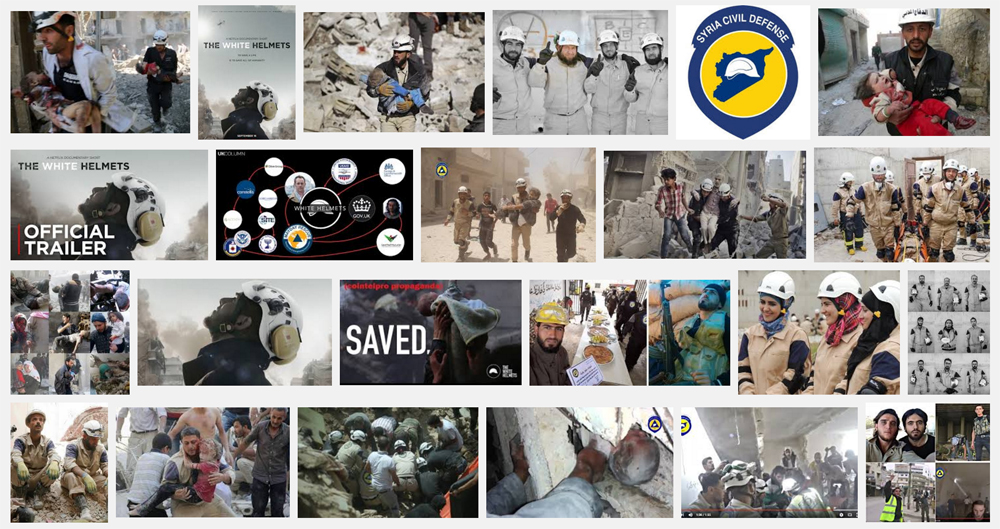 Google montage of White Helmets
In today's show we probe into the Nobel nominated "White Helmets" of Syria. If you have been absorbing corporatist media you will have been led to believe that this organisation is a group of selfless 1st responders risking their lives daily to rescue small children and other victims of the evil Syrian regime.
The White Helmets ("Syrian Civil Defense" ) are described on wikipedia as
...a volunteer civil defense organization that operates in rebel-controlled Syria during the Syrian Civil War... SCD's mission is "to save the greatest number of lives in the shortest possible time and to minimize further injury to people and damage to property".
The truth is perhaps a little different, as has already been explored in a number of...