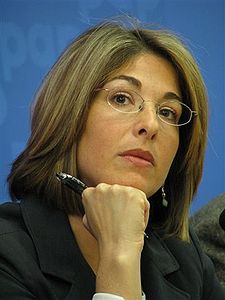 On tonight's show we take a look at a recent article by Naomi Klein titled "Capitalism vs. the Climate". In a key passage, Klein states the following:
"Those with strong 'egalitarian' and 'communitarian' worldviews (marked by an inclination toward collective action and social justice, concern about inequality and suspicion of corporate power) overwhelmingly accept the scientific consensus on climate change. On the other hand, those with strong 'hierarchical' and 'individualistic' worldviews (marked by opposition to government assistance for the poor and minorities, strong support for industry and a belief that we all get what we deserve) overwhelmingly reject the scientific consensus."
This appears to be an admission that the views of the left and the right...