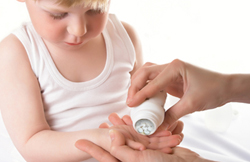 Tonight's show features two excellent interviews.
In the first half I am joined by Kim Cullen from the
Citizens Committee on Human Rights
to discuss the implications of 'Australian of the Year',
Patrick McGorry's
plan for pre-drugging children with powerful psychotropic medication as a preventive treatment against mental illness.
Our discussion centers on a
recent article
authored by Jan Eastgate which gives insight into the impact of these policies in Australia.
As indicated in the following article from
Psychology Today
, this new medical label could lead to a staggering 90%  misdiagnosis rate:
Even in the most expert of hands (ie in very highly selected research clinics), at least two of three people who get the diagnosis do not go on to become psychotic. Of great...