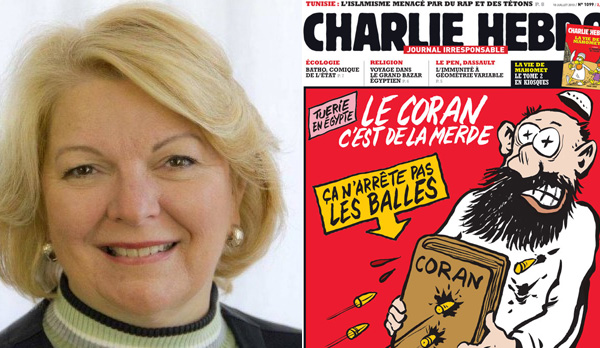 Left: Dr. Sherri Tenpenny, vaccine safety campaigner, Right: Charlie Hebdo Magazine cover ("The Koran is shit")
In today's show we look at two free speech issues which highlight a paradox in the discourse prevalent in modern democracies.
In France the satirical magazine Charlie Hebdo's right to vilify Muslims is defended by the government and the media as an important and necessary bastion of free speech, while in Australia media hounds and lobby groups bay for the blood of an American osteopath who wants to come to conduct a lecture series about vaccine safety issues.
It appears indeed that "free speech" is only condoned these days if it serves the agenda of the rich and powerful.
Related Links