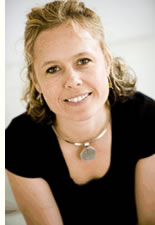 Today it is my pleasure to welcome to the show Nicole Bijlsma, a best selling author with extensive knowledge on many health issues related to the toxic effects of ordinary things found in your home.
Nicole joins us in the 2nd hour of today's show.
Nicole's website provides information on the health effects of household chemicals, toxic gases, lead dust and electromagmetic energy, and on today's show she shares with us some of her research with an emphasis on the health effects of various forms of electromagnetic energy, including smart meters, wireless routers and mobile phones.
More backgound on Nicole can be found at buildingbiology.com.au:
Nicole Bijlsma is a woman of passion, and her passion lies in environmental medicine. She first became...