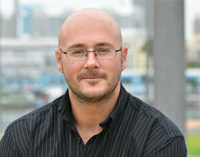 Today, in the second hour, we welcome journalist Chris Graham to the show. Chris is the founding editor of the National Indigenous Times and the recipient of the prestigious Walkley Award for Excellence in Indigenous Affairs reporting.
In the course of our interview Chris documents a range of unethical and downright deceitful practices engaged by ABC Lateline in their coverage of a scandal which indirectly led to the highy controversial and despised NT Intervention.
The "intervention" as it's now simply called, was a combination of draconian changes to the law and unprecendented law enforcement measures enacted in 2007, including roll back of the Native Title Act, quarantining of welfare benefits and deployment of 600 soldiers from the Australian Defence...