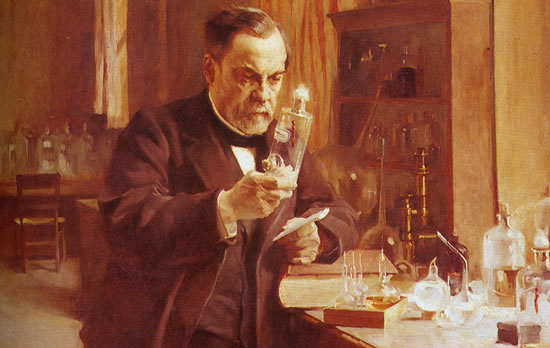 Louis Pasteur in his laboratory, painting by A. Edelfeldt in 1885
Following on from last week's discussion on Ebola, HIV and the creation of artificial disease paradigms, today's show looks at alternative models of health and illness which do not rely on the germ theory as the primary mechanism by which diseases propagate through populations.
Most people take it for granted that infectious diseases are spread by germs, and so most people go along with the measures which are used by mainstream medicine such as vaccines, antibiotics and antiviral medicines.
However, for as long as the germ theory has existed there has been another compelling theory that germs are at best the trigger for disease, and the underlying cause is to be found in the overall...