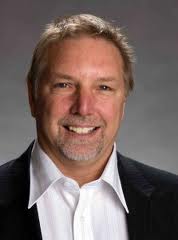 Tonight TNRA welcomes Leon Ashby,  president of the world's first up-front political party representing climate sceptics.
The
Climate Sceptics
are currently seeking the numbers to be registered as a political party. If you would like to join please
visit their website
.
During the show we review the current state of scientific debate, and Leon gives an account of the "
educational protest
" which he organised during the recent visit by Al Gore to Melbourne.
This highly significant interview will be of interest to all thinking Australians - please distribute it far and wide!
About the Climate Sceptics
We are ordinary but proud Australians who are gravely concerned with the unfounded environmental alarmism infiltrating all forms of Australian Government (Federal, State & Local),  threatening our way of life and hard fought freedoms

We believe that Anthropogenic (man-made) Global Warming (AGW) is based on cherry picked evidence, hypothetical modeling and junk science. As such, the proposed myriad of taxes and the planned winding back of the much valued Australian way of life must be opposed by every lawful means available to us.

We oppose all plans to introduce Carbon Taxes or Emissions Trading Schemes of any form.

continued ...
In the second half I am joined by Josh Jackson to discuss various issues of the day, including the explosive revelation that Obama's top science advisor, John Holdren has advocated extreme eugenics measures such as "
Mass Sterilization & Elimination of Undesirables".
We also cover the latest swine flu news, with mass vaccination plans well underway worldwide, and claims that Baxter Pharmaceutical
actively conspired
in producing, developing, manufacturing and distributing biological agents in order to
trigger a pandemic
and cause mass death.
Jane Burgermeister interview PART 1/4
http://www.youtube.com/watch?v=PhGoubc2ygg