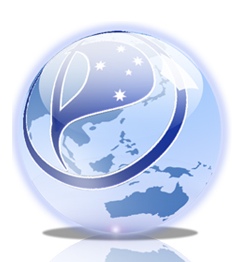 Is downloading of copyrighted content theft? Should we reform the concepts of digital and intellectual property? Do new technologies like
BitTorrent
really require new criminal statutes or should record companies change their business models? Is the criminalisation of file sharing really just protecting the interests of mega corporations?
Tonight we welcome to the show David Crafti, President of the
Pirate Party of Australia
to discuss these and more questions.
What is the Pirate Party all about? From the
pp website
:
Real property is something that you can touch. In simple terms, if one person possesses it, another person cannot possess it at the same time. Intellectual property is information. If a person makes a copy of a song, the person who owns the original is not deprived of the song.
The Pirate Party is dedicated to protecting civil liberties with an emphasis on reform of copyright law, freedom of speech and protection of privacy. Other policy areas include opposition to internet censorship, support for an R18+ rating for games and providing parents with software tools to manage access to the internet.
The Australian Pirate Party has affiliations with
movements around the world
which are rapidly gaining in popularity.
Related Links