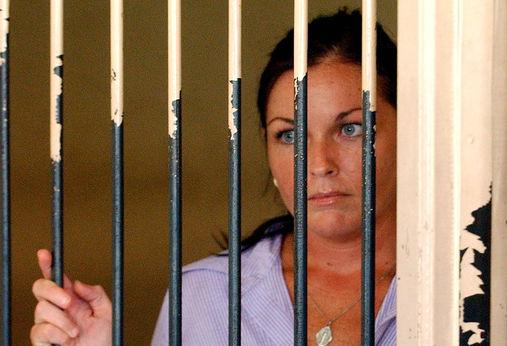 In tonight's program we continue our investigation of the Schapelle Corby case, which we began in
an earlier podcast
.
I have as my guest Schapelle's uncle, Shun Hatton, who joins us from Darwin.
Tonight we examine in depth evidence which suggests that mainstream media organisations engaged in a deliberate campaign to discredit Schapelle and her family, and we present the startling revelation that this campaign of vilification was orchestrated at the highest levels of government, with active collusion from Australia's public broadcaster the
Australian Broadcasting Corporation (ABC
).
In particular we focus on the allegations made by investigative reporter John Stewart, in a Lateline program aired on 4 July 2008, which asserts that
Schapelle's father was involved in the drug trade
. When originally broadcast these assertions were offered as "facts".
The ABC later acknowledged that they "should have made it clear that these were allegations, not facts", however this retraction did little to reverse the massive effect on public opinion caused by the original program.
Today marks the fifth anniversary of Schapelle's incarceration in Bali. Her health
is deteriorating rapidly
. Clearly there is more than enough "reasonable doubt" in this case to warrant major diplomatic efforts to have Schapelle returned to Australia. Instead we have seen a carefully crafted campaign to turn public opinion against her - and the only plausible reason for this is political expediency.
We all suffer as a result of this assault on our democracy and human rights.

http://www.youtube.com/watch?v=ZmJBTK-fpOk
|
PART 2
More links: