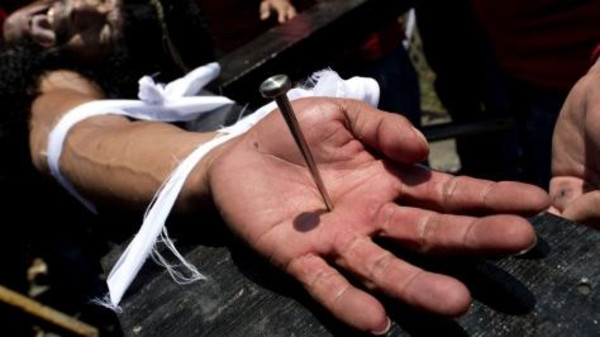 On today's show we welcome back Mimi Al Laham, whose
youtube channel
"Syrian Girl" provides a unique analysis of the conflict in Syria and the wider geopolitics of the Middle East.
Mimi currently resides in Australia, and in our show today we spend some time discussing the Australian government's confused and inflammatory policies towards Syria and the Muslim community.
We also discuss the inhuman barbarity of The Islamic State of Iraq and Syria (ISIS) who are beheading and crucifying (see image above) their enemies on a daily basis.
In the 1st hour we are joined by activist David Heap who represents an organisation,
Gaza's Ark
, planning to
send a relief ship to Gaza
in the coming months. David has been involved in several previous relief efforts, and in our interview today he recounts his experiences.
Related Links