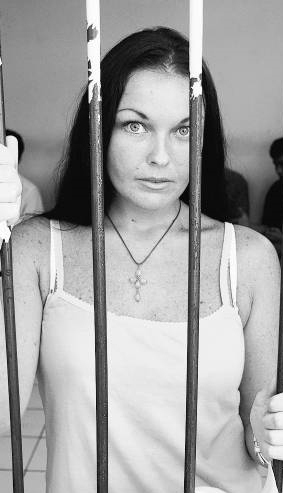 Schapelle Corby is currently serving a 20-year sentence for the importation of 4.2 kg of cannabis into Bali, Indonesia. Her conviction was based entirely on the prima facie evidence of marijuana in her luggage, and despite numerous requests by her defence team, no forensic evidence was ever produced linking Schapelle to the marijuana found in her backpack. Neither has Schapelle ever been linked to a drug distribution network. The judge who convicted her never returned a "not-guilty" verdict in 500 cases.
At the time of her arrest there was a great deal of diplomatic tension between Australia and Indonesia. The Australian government was pressuring Indonesia to arrest
Abu Bakar Bashir
, who was believed at the time to be behind the
2002 Bali bombing
. Indonesia was not compliant, and many Indonesians felt that Australia was interfering in their affairs once again as they had during the East Timor crisis a few years earlier. After Schapelle's arrest the diplomatic row escalated and there were fears that brooding resentment on both sides could lead to violence.
Something had to be done.
Schapelle said from the beginning the drugs were not hers, and for six months the Australian people and even high level government representatives were right behind her, but then a funny thing happened. Suddenly the major news networks began running stories filled with innuendo and journalistic spin, hinting that Schapelle might be guilty after all. The first of these damaging stories was released one week before her final court hearing in Bali, and carried the unsubstantiated rumour that
Australian hydroponic dope
was commonly sold in Bali under the name "Aussie Gold". In between her conviction and final appeal scurrilous rumours about Schapelle and her family were circulated in every newspaper and TV channel in the country, including the tax-payer funded ABC. None of these rumours has ever been proven, and indeed the High Court found that Channel Seven had defamed the character of Schapelles' sister Mercedes.
Since her final appeal was rejected Schapelle's mental state has deteriorated. She is now in a state where she needs constant medical care. Her government and the Australian people have turned their backs.
What will you do?
Tonight we welcome Schapelle Corby's uncle Shun Hatton back to the show for the latest news on the case. If you would like to help Schapelle please visit
www.freeschapelle.com.au
.
NOTE
: At the beginning of the show we announced an interview with futurist
Jacques Fresco
which did not take place. TNRA apologises for any inconvenience caused.
Related Links