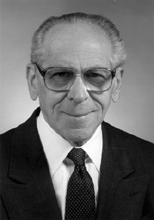 In the second hour of today's show we bring you some audio clips from the late Dr. Thomas Szasz, psychiatrist, philosopher and intellectual giant of the modern era.
Szasz was well known for his critique of biochemical reductionism in psychiatry, but it is interesting to note that he was also a libertarian who passionately believed in the concept of self-ownership and the rights of the individual. Szasz did not see any legitimacy in the the way the State regulates our access to drugs, and the lectures we bring you today highlight some of his ideas in this area.
Inasmuch as we have words to describe medicine as a healing art,
but have none to describe it as a method of social control or political rule,
we must first give it a name. I propose that we call it pharmacracy, from the
Greek roots pharmakon, for 'medicine' or 'drug,' and kratein, for 'to rule' or
'to control.' ... As theocracy is rule by God or priests, and democracy is rule
by the people or the majority, so pharmacracy is rule by medicine or physicians.

--Ceremonial Chemistry: The Ritual Persecution of Drugs, Addicts, and Pushers,
by Thomas Szasz, (Garden City, NY: Doubleday, 1974), p. 139.)
More information on this topic can be found in the book Our Right to Drugs: The Case for a Freemarket.
In the first hour of the show we review some of the key themes which preoccupy TNRA, and take a close look at draconian changes to the family benefit which will save the government vast amounts of money. We propose that these changes were needed in order to fund the celebrated carbon tax compensations doled out to low income Australians last year.
Well, the money had to come from somewhere!
Related Links